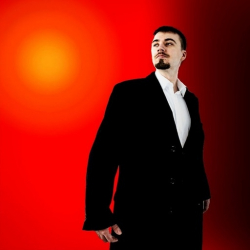 Latest posts by Stefan Stevanovic
(see all)
I simply love Funko Pop! products. They are among the most lovable yet simple collectibles in the world. Whether we're talking about Black Panther, Marvel superheroes, or some other theme, these dolls are a great addition to your workspace, room, or any other place in the house.
I'm especially big on Black Panther. Although a part of the Avengers and Marvel universe, he often felt like an odd man out. This might be due to the fact he can communicate with spirits and has such a strong connection to his ancestors and homeland. Wakanda sounds like a perfect place to live in, and it makes sense that T'Challa would defend it with all his might.
There is only a handful of Funko Pop! Black Panther dolls on the market, and each one of them looks awesome. Besides T'Challa, you can also purchase other characters such as Killmonger. My personal favorite is the regular Black Panther figurine, where the superhero is portrayed in his movie outfit. If you're a collector, you would probably want to get all of them, though.
In this article, I will go through all Black Panther Funko Pop! items and why they're so awesome.
Key Info Up Front
Funko Pop! figures are among the coolest collectibles in the world. You can keep them in a cupboard, on your work desk, or just about any other place where you keep Marvel memorabilia. They are rather sturdy, and they look more than awesome.
Black Panther figures are especially cool. I love the symbolism behind Wakanda and the superhero. In fact, this is one of my favorite, if not the favorite, Marvel movie.
What were the selection criteria?
For this particular article, my selection criteria were rather simple: I added all Black Panther Funko Pop! dolls. The reason being is that there aren't many figures with this theme. So, it made sense to add all of them and explain what makes them so great compared to the other Funko Pops! from the series.
Hopefully, I will be able to shed some light regarding my favorite dolls, thus helping you make a purchasing decision. In my opinion, you can't go wrong with these products, no matter what you decide to buy. All of them are pretty dope, and they are not that expensive. If you're into Black Panther and Marvel, you might go ahead and just buy them all.
Best Black Panther Funko Pop! Figures
Anyway, here are all the figures. Keep in mind that I didn't place them in any specific order.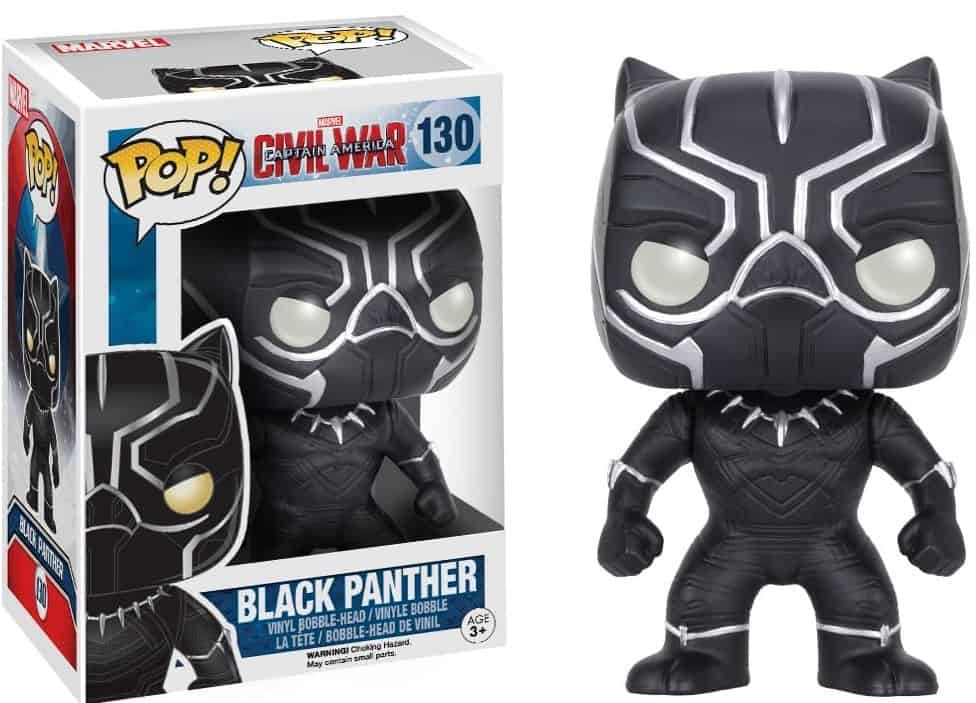 If you're looking to buy a Black Panther Funko Pop! figure, you should probably go with this one. In a way, this toy is universal as it doesn't bear the face of T'Challa from either the comic book or the movie. In other words, you can only see the mask and the costume, which are the same in both media.
The figure is, for the most part, black, and it looks grim and gritty. In fact, this is one of the things I like so much about the superhero. The black color is the color of the panther, but also the night. It is very symbolic and mysterious (which is why I also like Batman). The mask has numerous silver lines, the same color as the superhero's eyes. T'Challa wears a tooth necklace around his neck, as well as his arms and feet.
If you take a better look, you will notice various other details. There are lines deep inside the superhero's skin that add to the model's complexity. The collectible is made from vinyl, and it is rather easy to maintain.
Pros
In my opinion, this is the best iteration of the superhero. In the end, no one wants to look at the superhero without the mask.
There are so many small details on this collectible, adding to its liveliness but also collector's value.
Cons
Although this might sound strange, some people might not like the fact that the doll is completely black. It makes it look a bit strange for Funko Pop! items, which are otherwise very jovial and lighthearted.
Then again, this is the superhero's original color scheme, so it wouldn't make any sense if it was portrayed in any other color.
See also: Captain America vs Thanos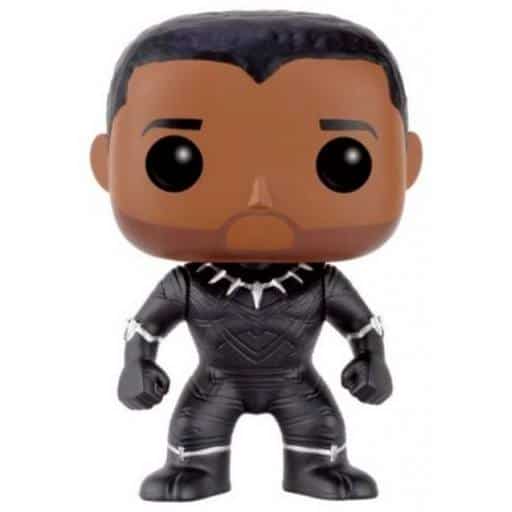 As it usually goes with Funko Pop! products, the company makes numerous variations of their most popular items. Black Panther Civil War iteration is one of the most common figures, so it made sense for the company to create its unmasked version.
The item, obviously, doesn't have a mask. It has the same body as the previous product, black costume and all. As for the T'Challa's face, this is the only Funko Pop! product where Wakanda's chieftain is shaved. His hair is also a bit shorter than the other iterations. He doesn't look as intimidating as his eyebrows are relaxed.
Unless you're a collector, you will probably buy either this or the previous piece.
Pros
If you're a fan of Chadwick Boseman, you might prefer this product to the previous one.
Cons
 I prefer the variation with the mask. It looks more superhero-like.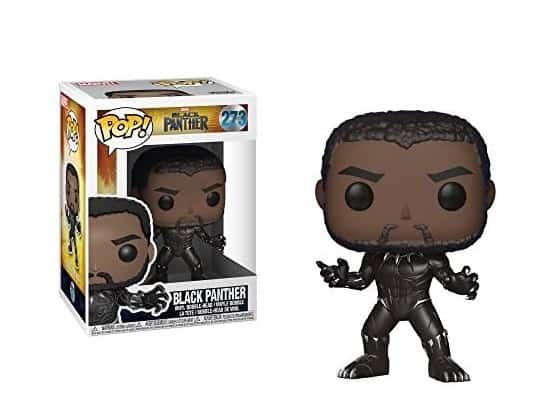 After purchasing the Civil War action figure, you should probably get the unmasked version. Although you might think that these two interactions are basically the same, you would be very wrong. Funko Pop! Marvel: Black Panther has much more details compared to the Civil War figure. Among others, you will notice that it has sharp claws, something that the Civil War figure lacks.
But this isn't the only thing that separates the two. If you ask me, the creators did an amazing job with T'Challa's mid-section. There are so many small cool incisions on it that differentiate it from the other model. I also like the silver elements as they add a lot to the figure.
T'Challa's hands are ready to strike, which brings a lot of dynamic to the piece. This is especially true if you compare it to the previous entry, which is extremely static. Furthermore, if you check the superhero's eyebrows, you can easily tell that he means action. Overall, it is a great Funko Pop! piece.
Pros
Another great addition to your Funko Pop! collection.
Black Panther looks very intimidating. His outfit looks great, and it seems as if his muscles are strained and ready for action.
Cons
The only thing you might want to complain about (and this is a bit farfetched) is the superhero doesn't have his mask. Now, if you wanted masked Black Panther, you should've gone with the previous entry on the list. I think that this item is very awesome, and it looks great even when you put it side by side with the Civil War piece.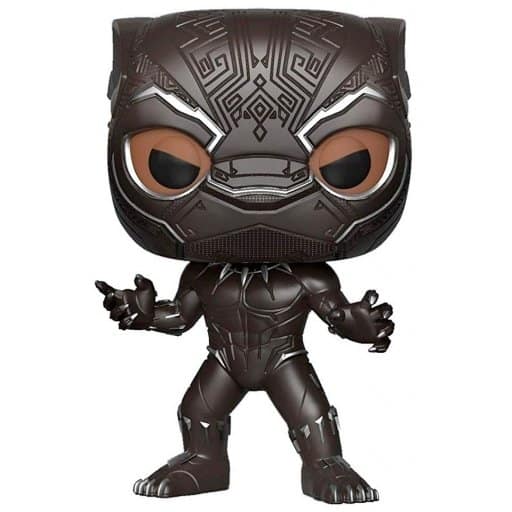 Once again, we have a variation of the product. Similar to Civil War masked/unmasked iteration, we have the regular Black Panther with and without the mask.
I have to say, the mask adds a lot to this particular piece. It is very detailed with numerous small tidbits. The area around the mouth allows breathing through the mask, while you can see intricate patterns on the forehead. There are also a few small silver lines around the eyes, an area that is completely cut out.
Pros
The mask is pretty dope. The company invested a lot of time and money to create an awesome replica.
Cons
 I don't like the fact that the mask doesn't cover the eyes. It looks awkward.
See also: Best Captain America Toys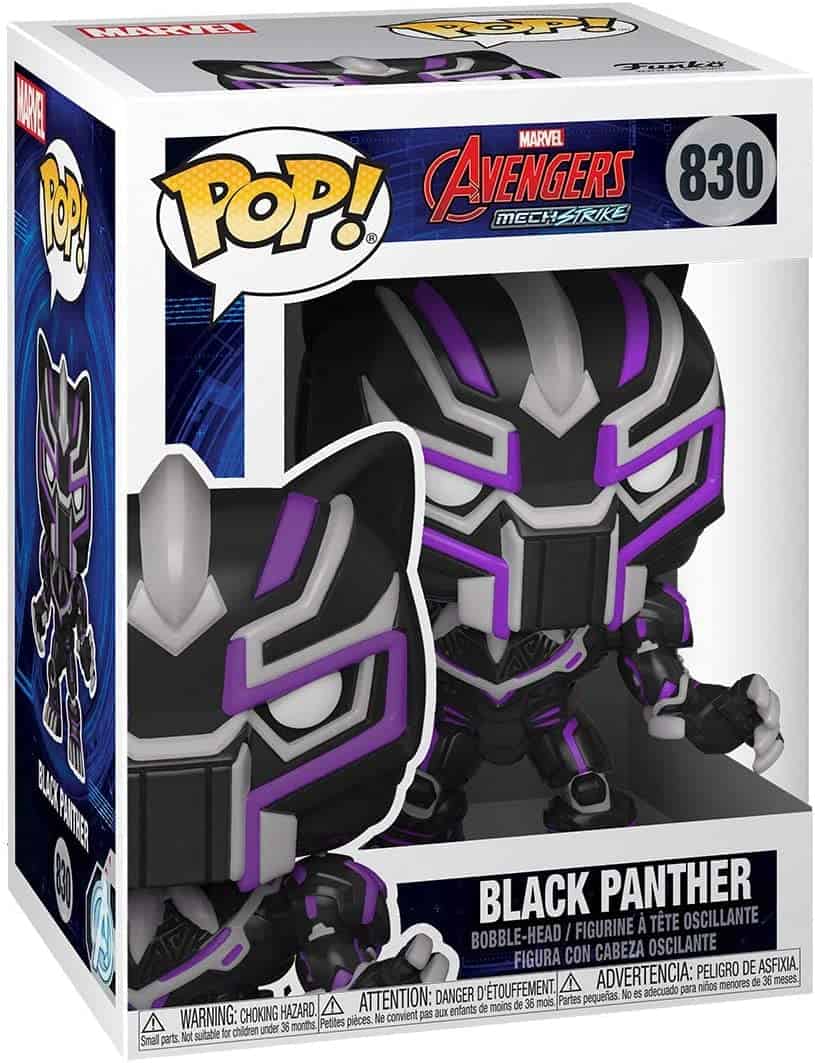 If you're looking for something a tad bit different, you should definitely check out this product. Mech Black Panther is a variation of the basic model, and, as the name implies, it is the mech version of the superhero. It is a part of a larger Marvel Funko Pop! Mech Strike collection together with Wolverine, Thor, Doctor Strange, Venom, Captain America, and many others.
Aside from the traditional black and silver, the creators also added purple to the piece. This gave them a lot more leeway when making the product. Black Panther looks really great with lots of rough, straight edges. He has silver claws on his hands and feet, a silver tooth necklace around his neck, and silver reinforced knees. You will notice a lot of purple and silver lines on his face, which, in my humble onion, look awesome.
The figurine is dynamic, and the superhero is ready to pounce on his next target. His claws are primed and ready and even his eyes look intimidating behind the mask. All in all, this is a really cool product if you're looking for something a bit different. Naturally, it is a great item for all Funko Pop! fans as well as those who are trying to collect all Mech Strike pieces.
Pros
The color combinations are pretty incredible. They are not overbearing or too aggressive, yet they mesh really well with each other.

Mech Strike series is a variation of the default models. Some people will like it and others won't. Personally, I think it's very dope. Regardless, if you're a Marvel and Funko Pop! fan, you will likely get this piece whether you like it or not.

Among others, this Funko Pop! glows in the dark. The purple lines will turn blue, and the same will happen with the product's eyes.
Cons
I would like it if the model was a bit more square. Although they did a good job creating rough edges, it isn't the best representation of a mech. At least, in my opinion.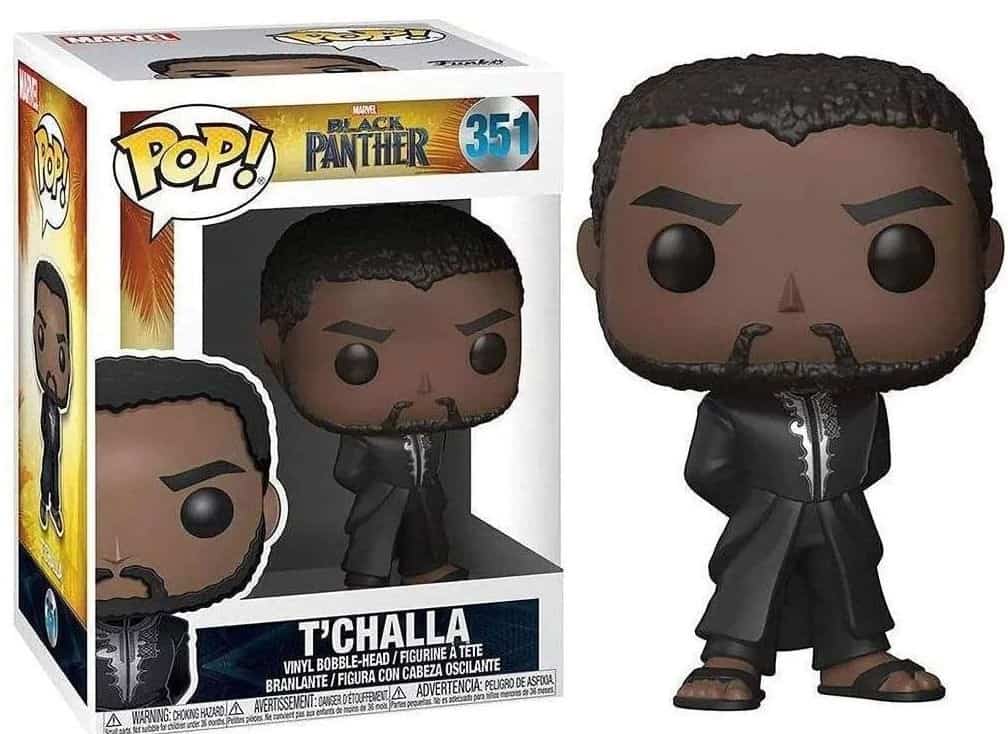 Given the popularity of Marvel movies and comic books, it makes sense that the companies would try to squeeze every bit of profit from their namesake. Funko Pop! is no different in that regard, as they made numerous variations of T'Challa. Truth be told, each one of these collectibles is well done, so you wouldn't make a mistake if you were to buy them.
This particular piece depicts T'Challa in his official clothes. The Wakanda's chieftain is wearing a black ceremonial robe and black pants. The robe has a nice silver detail around the chest and around the button area. What I really like about this model are the black sandals, which are awesome for the hot Wakanda climate.
All in all, the outfit is not too pompous, but instead, you can call it very fashionable. As per usual, T'Challa is well-groomed, with well kempt hair and a beautiful beard. He holds his hands behind his back in a reserved posture. You can tell that the chieftain is very serious and regal.
Pros
I really like the doll's posture. It is very different from the previous entries on the list, giving T'Challa a completely different appearance.

For whatever reason, I cannot emphasize enough how cool the sandals look. They make T'Challa look more relaxed, and more casual even though he is wearing the official robes.
Cons
The model lacks colors. Although I like the collar and the mid area, the suit could do well with a few more colors. This is somewhat common for Black Panther Funko Pop! figurines, which focus on black shades.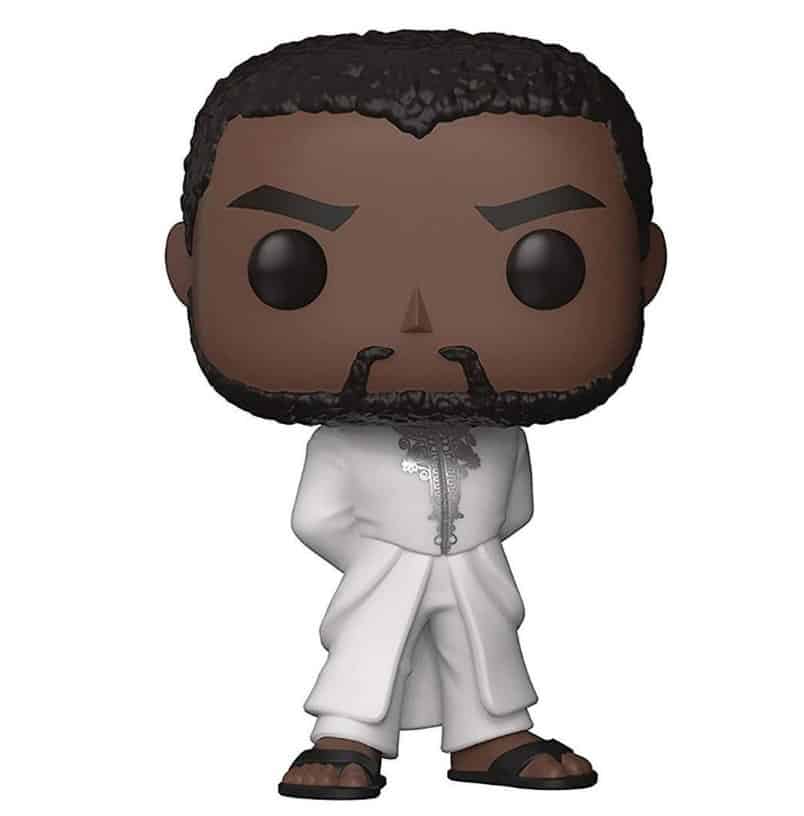 As I've just said in the previous entry, my main issue with Funko Pop! Black Panther figures is that they rely too much on the color black. Although this makes sense (in the end, the superhero is called "Black Panther"), I would like to see some variety. With the Black Panther T'Challa White Suit figurine, we got just that.
For the most part, the warchief has the same appearance as the previous entry on the list. T'Challa has great hair and beard, and black sandals I like so much. Even his posture is the same. So, what is the difference? Instead of the black suit, he has a white suit. That's about that.
If you're making a Black Panther Funko Pop! collection, this particular piece will look really amazing on your table. Most of the models utilize black and other dark colors, so the white suit will provide some contrast to your work desk, cupboard, or any other place where you keep these toys.
Pros
Although it is the same suit as the previous one, the white color makes it look unique.

The silver collar looks nice when paired with the white suit.
Cons
I don't like the combination of the white suit and black sandals. They don't fit well together.

Unless you're an avid collector, you probably won't need the Black Suit T'Challa and White Suit T'Challa.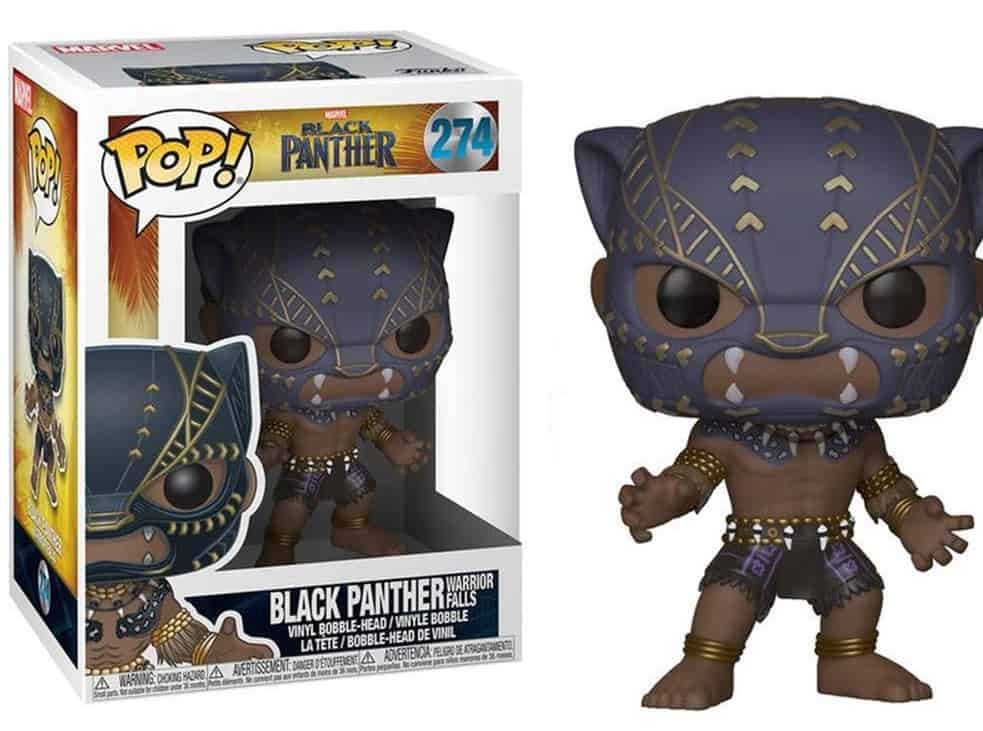 One of the more memorable scenes from the Black Panther movie is when T'Challa fought under the waterfall. He wore the unique tribal outfit, which you can see on this product.
Although I like all Black Panther Funko Pops!, this one feels very unique. It has so many details that you'll surely like, such as the golden bracelets around joints, tooth necklace, golden belt with teeth, black and purple shorts, and, of course, the large purple and gold mask with panther teeth.
Like few other toys, T'Challa looks like he's ready to pounce. This works well for the particular outfit, given that he actually fought an enemy in the waterfall scene. The color combinations are especially cool, and the transition from gold to purple is rather seamless. Furthermore, the outfit matches well with T'Challa's skin tone.
Pros
The colors fit well with each other.
I especially like the addition of golden bracelets. They fit the theme and make T'Challa look more regal.
The panther mask is also dope. It has so many cool details.
Cons
I would love it if the T'Challa had the same weapons as in the waterfall scene.
The posture reminds me of the other Funko Pops!, which is less than ideal.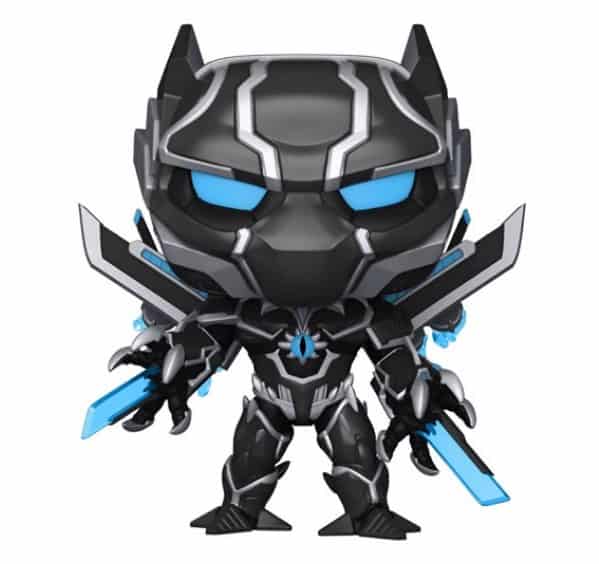 Funko Pop! made another Black Panther mech figurine. Although this one looks less like Black Panther, it is much more authentic as a mech. Unlike the previous entry, you can clearly see that this is a robot due to its wings and blades.
The toy combines black, silver, and light blue colors. For the most part, it is hard to tell that this is Black Panther. Even the mask is very different from the comic book original, although you will quickly notice the pointy panther ears.
His claws are completely different as well. On his arms, he has massive claws that look like grappling hooks. As for his feet, they remind me of duck feet, which probably isn't ideal. Black Panther has a blue ornament on his chest resembling the Eye of Sauron.
Despite all the flaws and somewhat dubious decisions, you can't say anything bad about his bladed wings. They give the collectible its mech appearance and are the main things differentiating this item from Marvel Funko Pop! Avengers Mech Strike Black Panther.
Pros
The wings are simply incredible. As I mentioned when reviewing the previous Black Panther mech, this is precisely what the last model lacked.

The color combinations are not bad. I might even prefer blue instead of purple.
Cons
It is hard to tell that this is Black Panther.
The claws, especially those on the feet, are very strange.
The necklace is also very strange, and it feels out of place.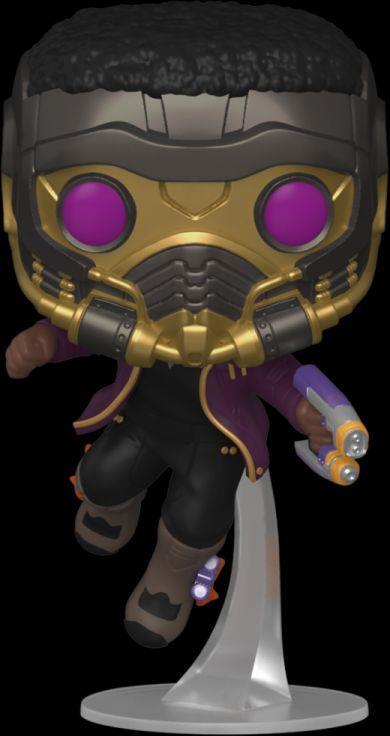 What If series is simply incredible. Each one of the dolls combines two Marvel characters in a funky mash-up. In this particular case, we can see a mixture of T'Challa and Star Lord. As you can presume, the combination is pretty ludicrous and represents a great purchase if you're a fan of the Marvel universe.
For the most part, the product has all the features of the Star Lord, and most people won't notice the Black Panther elements. The figurine is propped up on a small stand, looking as if it's flying. T'Challa Star Lord has brown boots, black pants, and a purple coat with a golden outline. He has propulsion on his feet, the same type that Star Lord has. The superhero wields a blaster that combines silver, orange, and purple colors.
Like all other Funko Pop! items, T'Chall Star Lord has an oversized head. He wears a golden mask with purple eyes and metallic brown edges. However, instead of the Star Lord's blue hair, the figurine has black curly hair like T'Challa.
Although the creators did their best to replicate Star Lord's outfit, they did change its colors. They utilized regal purple, which indicates that royalty is behind the mask (royalty such as chieftain T'Challa). They also used metallic brown and golden colors, which are more suitable for T'Challa than Star Lord.
Pros
What If series is always fun, as long as you're a Marvel fan.
Cons
I don't like the color combinations that much.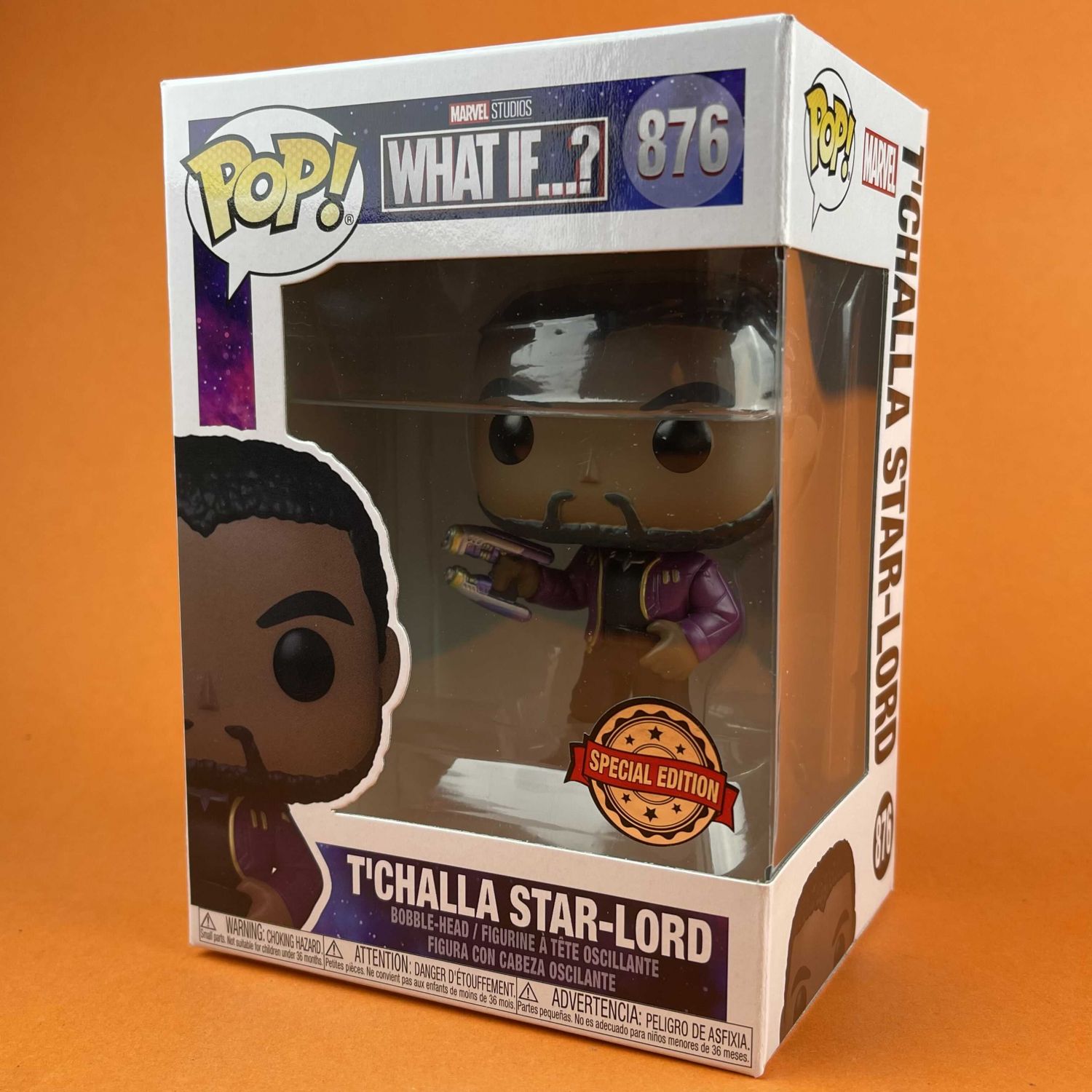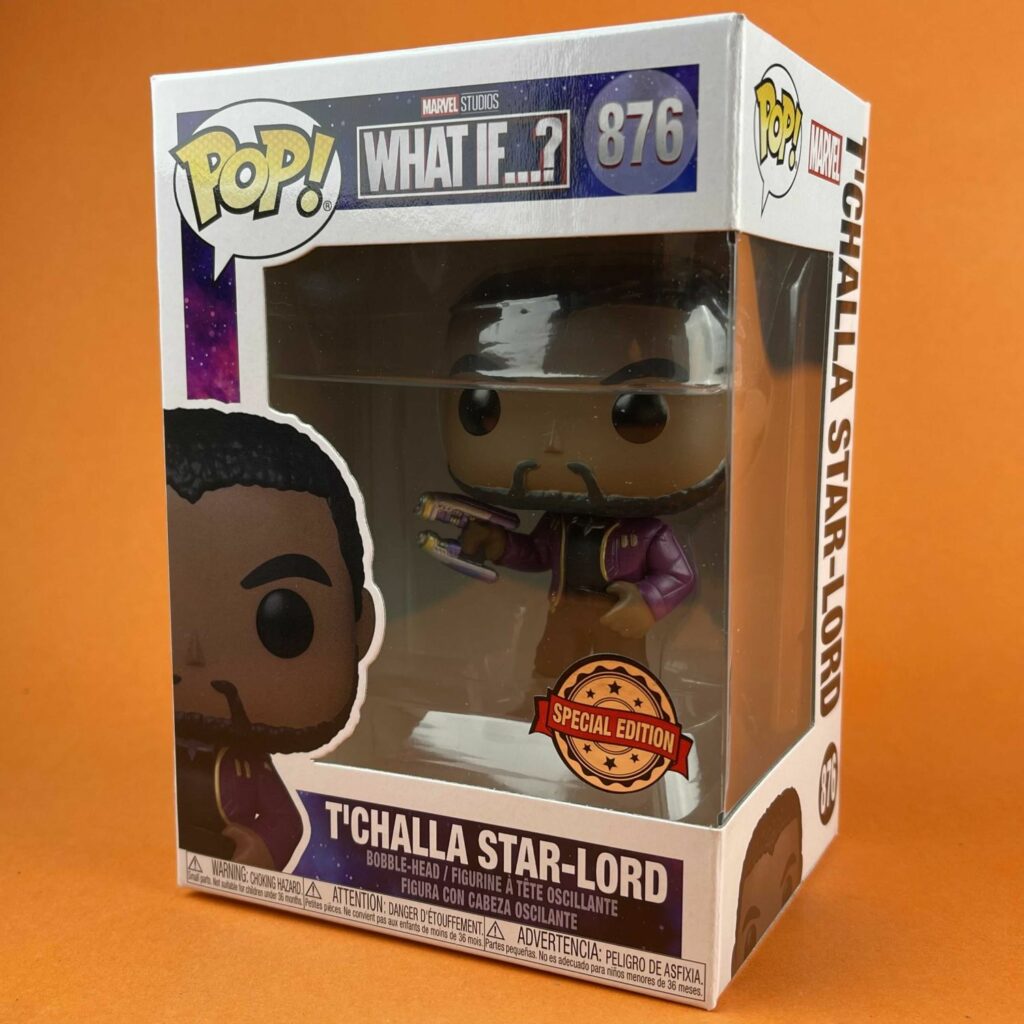 This is a variation of the previous product. As the name implies, T'Challa Star Lord doesn't have a mask, but this isn't the only difference. The item has a very different posture compared to the previous piece, looking much more static and relaxed.
T'Challa Star Lord wears black pants and brown boots. He has the same purple vest as the previous entry, with the same golden edges and buttons. The superhero placed his left hand on the belt while holding a blaster with his right hand.
Unlike most other T'Challa figures, the Wakanda's chieftain looks very relaxed in this one. His eyebrows are normal, giving his facial expression a calm appearance.
Pros
T'Challa is intense in most Funko Pop! figures. Here, he is portrayed as calm and relaxed, which makes the product very unique.

Overall, I like the color combinations. The piece is very jovial compared to some other Black Panther items that rely a bit too much on black color.
Cons
This is one of the rare products I can't say anything bad about.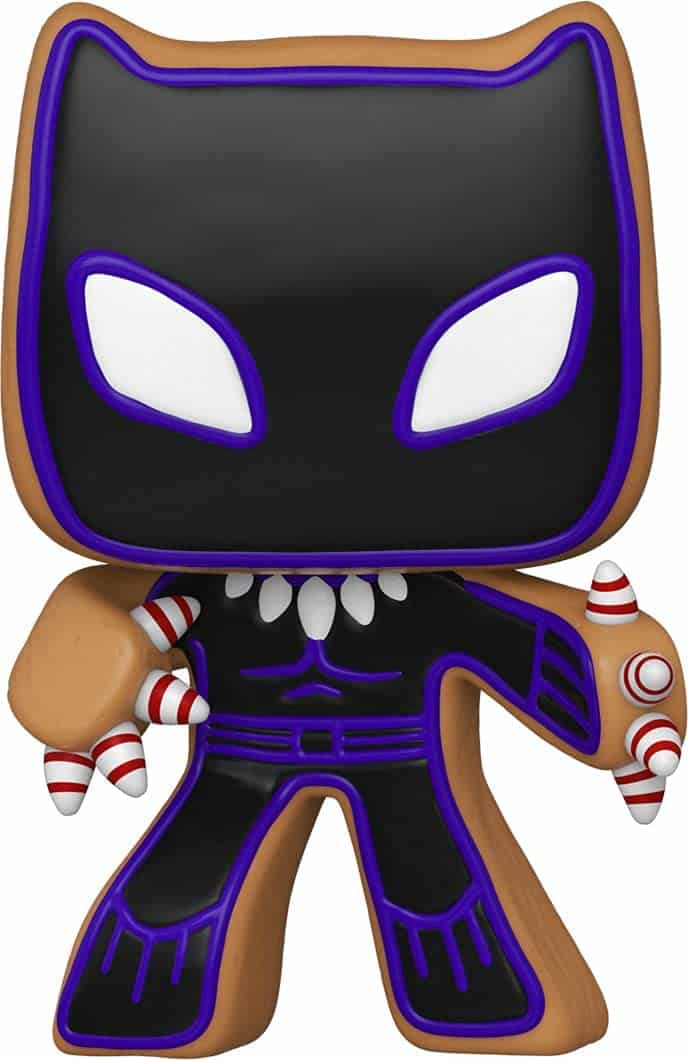 This is another cool, funky piece that all Black Panther fans should buy. Instead of the usual shape, this version is much thinner and, as the name implies, resembles a gingerbread man. It is a part of a larger Marvel gingerbread series that also features Captain America, Captain Marvel, Spider-Man, Thor, Hulk, and Iron Man.
As for this particular piece, it has a black body with dark blue outlines. It doesn't have that many details, though. Aside from the blue belt and white necklace, the front side is rather simplistic. When you check the sides, you will notice the light brown color common for gingerbread cookies. Instead of the claws, Black Panther has white and red cones resembling candies.
The piece is very cool, and it provides something different to your Funko Pop! collection.
Pros
Although I don't like overly simplistic Funko Pop! figures, it works in this particular case.

The candy claws look dope.
Cons
The product might not be for everyone. If you have to buy just one or two Black Panther Funko Pops!, you probably won't go with this one.
In many ways, this figure reminds me of Batman. If we exclude the eyes, as well as a small white detail on the chest strap, it is completely black. This gives it an aura of mystery and is probably the main reason why you should consider purchasing the toy.
Of course, some people might not like the simplicity. It always comes down to personal preferences. Instead of the usual Black Panther costume that has claws and various minor details, this outfit is rather straightforward. If we exclude the mid-section and the abs, there aren't many contours on this piece. If you look closely, you can tell that Black Panther has boots and gloves, but that's about that.
T'Challa's mask is also very simplistic. It has a small nose, panther ears, and two menacing eyes, but without any other details. The superhero wears a belt around the waist,  a strap around the chest, and a long, black cape.
Pros
Black Panther looks very mysterious in this outfit.
I actually really like the mask.
Cons
In many ways, it reminds me of Doctor Strange. I'm not really sure if that's a good or bad thing.
The lack of colors is the model's biggest flaw and advantage.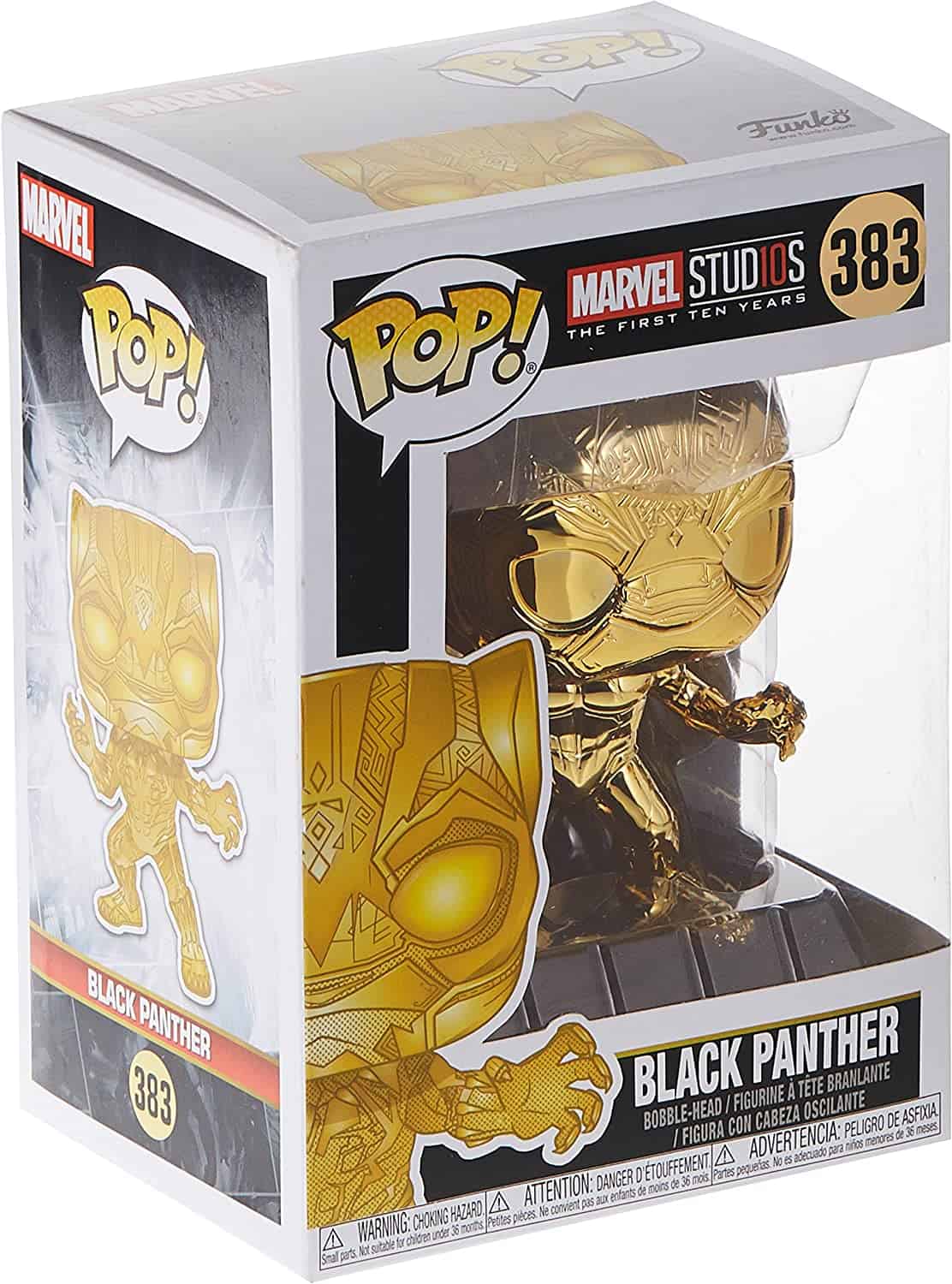 This is a highly prized Funko Pop! collectible. The golden Black Panther was released to commemorate the ten-year anniversary. It is a part of a larger set that also features Gamora, Groot, Loki, Iron Man, Captain America, Thor, Black Widow, Hulk, and Ant-Man.
All in all, there isn't much to be said about this particular product. It is basically the same model as Funko POP Marvel: Captain America 3: Civil War Action Figure. The main difference is that this particular item is covered in faux gold color, which makes it look special.
Pros
Incredible collectible. If you're a fan of the Marvel universe and Funko Pop!, you should definitely get this piece.
The gold color makes small details much more noticeable. The same cannot be said for the black counterpart, where these details are not that obvious.
Cons
The gold color can be a bit overbearing. So, putting the figure on your work desk might not be ideal as it might distract you while working (this is especially true if you put the whole set on your table).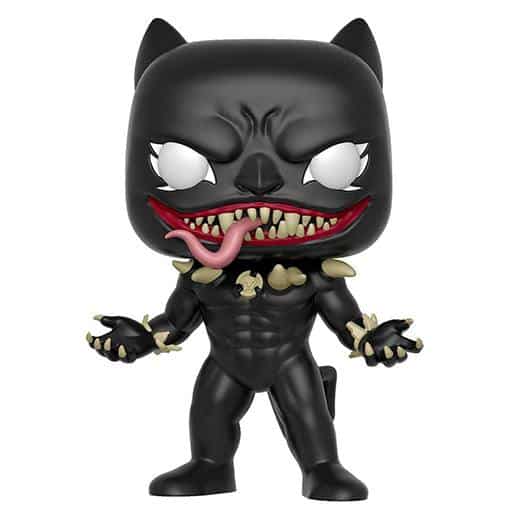 If you're into Black Panther and Venom, this will be an ideal product for you. The mish-mash of the two looks very sinister and intimidating, combining various elements from the two outfits.
First off, let's say a few words about the costume. It is fully black without any special details. You can see the abs and the contour of the other muscles. That being said, this is the outfit that was used for Venom. However, you will also notice the bones protruding from his shoulders, which is more suited for Black Panther. The creature has sharp white claws.
The mask is also black, for the most part. It has Black Panther ears, white Venom eyes, and sharp Venom teeth with a long red Venom tongue. The entity has a sinister smirk that goes perfectly with the theme.
Pros
Very sinister and malicious piece.
The model combines the best of both worlds.
Cons
Although I really like the mouth, and I think their addition is warranted, it somehow looks off.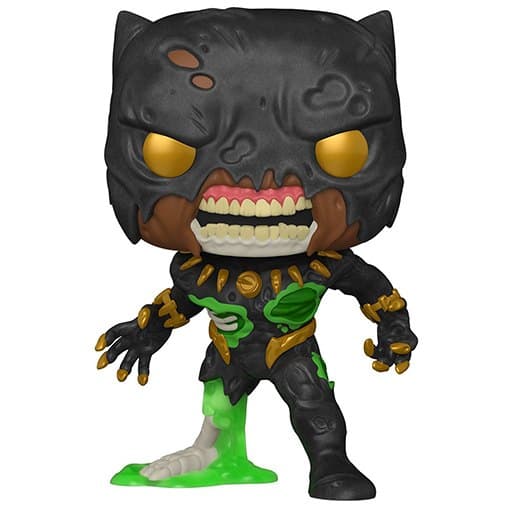 Here is another wicked, menacing creature. Funko Pop! has created numerous zombie superheroes, including Black Panther. This model is in later stages of decay, with bones protruding from its flesh. Black Panther's left leg is barely holding, which you can also say about his jawline.
The superhero wears the standard black costume and a mask with a few golden ornaments around the neck. He also has golden bracelets and claws. However, the shiny yellow eyes show you that Black Panther is no longer himself. There are numerous holes in his suit and other signs of deterioration.
There are a few green patches on his body, and you can even see ribs coming through his outfit. As mentioned, Black Panther's right leg is severely decayed, and there is no longer any meat on it. In fact, the superhero is walking on a boney stump.
Pros
The most gruesome Black Panther Funko Pop! product and a great purchase for all zombie lovers.
 I like the addition of the golden jewelry. It is something you won't see on other Funko Pop! Black Panther collectibles.
Cons
I don't get the green ooze coming from Black Panther's leg.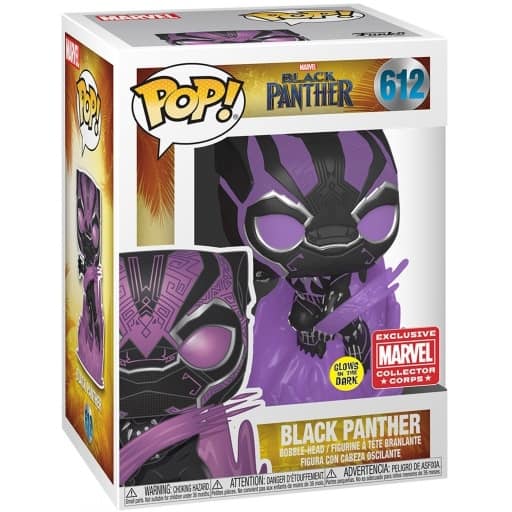 If you're looking for a spooky Black Panther, it doesn't get better than this. The figurine is flying on a purple mist as if carried around by spirits. This makes sense if you read the comic book and you know that Black Panther can command the dead souls.
Anyway, the superhero is placed on a tall basis with purple spirit flames dancing around him. He is in a cat-like position, ready to pounce forward, with knees and elbows bent. As per usual, Black Panther is black for the most part. This particular item has numerous purple patches that glow in the dark together with the purple basis.
Black Panther has numerous silver ornaments around his legs and arms. Instead of the usual silver necklace, he has a purple one that also glows in the dark. Out of all the elements, I especially like the mask that has various small patterns engraved into it.
Pros
There are just a few glowing Black Panther figures, and this is one of them. A great purchase if you want something different.
I like the superhero's posture; it looks as if he's gliding through the air.
Cons
A bit too much purple for my taste, although this isn't necessarily a drawback.
FAQs
Question: What is the best Black Panther Funko Pop! item?
Answer: There are numerous Black Panther Funko Pop! products to choose from, which makes it really hard to pick just one of them. If I had to go with just one, I would probably choose the standard Black Panther figurine. The superhero wears the standard outfit, and his posture is very dynamic. I also like all the small silver details on it.
Question: What is the most intimidating Funko Pop! Black Panther figure?
Answer: In my opinion, Venomized Black Panther is really dope. It is a mish-mash of Black Panther and Venom that has all the menacing traits of the Venom with a few elements taken from Black Panther. Zombie Black Panther is also interesting.
Question: What is the most prized Black Panther Funko Pop?
Answer: If you are looking for the best Black Panther collectible, I would have to recommend the First Ten Years Black Panther. It is a golden Black Panther item that looks extremely unique. You can instantly determine that this is a special edition item and a rarity of a sort.
Conclusion
Black Panther Funko Pop! figures are really cool. I prefer the original Black Panther product, although there are other items worth your while. For example, the caped Black Panther is really interesting, and the same can be said for the purple glowing Black Panther.
The great thing about Funko Pops! is that you can buy just one item for your work desk, or you can go ahead and collect all of these pieces from the set. They make for incredible decoration pieces, as well as collectibles.
For more inspiration, check out our full guide on the best Black Panther merch here!
Recommended Reads: