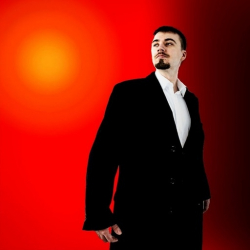 Latest posts by Stefan Stevanovic
(see all)
If you browse Google for "best Iron Man hands," you'll notice a lot of different products. This is an extremely important piece of equipment for the character, allowing Tony Stark to shoot repulsors. In fact, you can say that the arms are his main weapons and, as such, a necessary part of the Iron Man costume.
Companies make all sorts of Iron Man hands. Some of them come in the shape of polyester gloves, and you also have massive plastic products with installed lights. For example, one of the most popular items from this category is the Iron Man Infinity Glove featuring all the Infinity Stones.
You can also buy the superhero's gloves as a part of a costume set. Although they might not have the same quality as separately-sold items, they are much cheaper. They're also an excellent choice for parents who don't have enough time to make parts such as the mask.
In this guide, I will review the best Iron Man hands. I will share some tips that will help you make the right purchase, and I will also highlight the benefits and drawbacks of each product.
Key Info Up Front
Best Iron Man hands can be a fantastic addition to the superhero's costume. The most expensive products also have neat features like voice commands or lights. These items are primarily made for kids for Halloween parties, but some of them can also serve for cosplaying.
My personal favorite is Iron Man Infinity Gauntlet. It is a masterful item perfect for cosplayers and more expensive costumes. You can even use it as a plaything, as it's made from a resilient PVC material. Due to its impeccable design, the hand is also an interesting item for collectors.
My Top Picks at a Glance
Tips for Reader
Most of these items are relatively inexpensive. The cheaper items cost about $20, but you can find them even lower via auction sites. In fact, purchasing used hands isn't a bad solution if you're just going to use them once. The more expensive items go for $40 but have lots of cool, additional features.
Keep in mind there are also high-tier luxurious products such as Gmasking MK42 Wrist Armor Gauntlet or Iron Man Electronic MK7. Each one of these two costs about $400 to $500, depending on the store. They're not good for kids but are awesome for cosplayers and collectors.
As per usual, Amazon and Wal-Mart are the best stores for buying these items. I could also recommend eBay for second-hand purchases.
In terms of the manufacturers, you can't go wrong with Hasbro if you're looking for sturdy plastic Iron Man hands. These items are excellent for roleplaying but also for masked events. Rubie's is a company that specializes in costumes, and they sell thin but comfortable polyester gloves. Gmasking is the best manufacturer of high-end Iron Man hands.
What Were the Selection Criteria?
As it usually goes with superhero items, you can find all sorts of stuff online. While the majority of Iron Man's hands are geared towards kids, some of them are for adult collectors and cosplayers. The products featured in this article might be different in terms of functionality, but they are similar in terms of quality and user satisfaction.
Here are the main selection criteria I used when making this article:
The product is featured in one of the largest, most reputable online stores.
These items are made by reputable toy and costume manufacturers.
The product has to be relevant to the comic book source material.
You should be able to wear it during masked events.
It is worth mentioning that I tried to avoid products featured on auction sites such as eBay. You can buy any of the items on the list immediately, being certain that they will reach your home address within the allocated period.
When determining the best products, I gave an advantage to the superhero hands that can serve several functions. For example, I would rate higher products that can be used for masked events and as playthings.
Product List
Although there are a few products on this list with better features, Iron Man Infinity Gauntlet is the optimal choice for the majority of buyers. It is the most universal item within this category, suitable for kids and adults. The mechanical hand can be an excellent gift, or you can buy it for yourself.
The product resembles the gauntlet from the Avengers: End Game. Each Infinity Stone emits light of an appropriate color, and you can remove them at will. This makes it ideal for smaller kids. You can easily put it on, and it won't hurt your skin after prolonged wearing.
Regardless of all these fantastic features, Iron Man Infinity Gauntlet has an impeccable design. It looks like a real mechanical hand made from numerous smaller sections. In fact, it is one of the rare items that you can use for kids' parties, serious cosplay competitions, and for a personal collection. On top of that, it has a reasonable price.
Pros
You can use this product for just about any occasion.
The gauntlet is durable and could be great for messing around in the backyard.
Infinity Stones are removable, and each one of them emits an appropriate light.
The fingers, in particular, are especially realistic.
Cons
When making this list, I tried to focus on pieces that are suitable for children. In theory, you could use any of these hands to create a perfect costume for kids' parties. Then again, I know that some of my readers are also interested in realistic products, so I decided to include Gmasking MK42 Wrist Armor Gauntlet.
This is a luxurious item that has all the features of the real MK42 Iron Man hand. It was made by a company famous for its technologically advanced products. Among others, they also sell magnificent Iron Man helmets, so you can pair these two together (this would cost you almost $1,000).
In theory, this could also be a nice plaything as it's made from strong ABS material, which doesn't break that easily. Still, I'm certain that most people would use it as a collectible or for cosplay competitions. The thing I especially liked was the LED lights and sounds on the palms of the hands. The effect resembles Iron Man's repulsors.
Pros
Probably the most realistic Iron Man hands made to date.
The company used car paint for this product, which is why it looks so fantastic. Furthermore, given the quality of the paint, you can rest assured it won't peel easily.
The repulsor effects are excellent.
Each finger looks like a mechanical appendage.
Cons
Despite all these shiny features, the product is not recommended for kids. Ideally, it should only be used by teenagers 13 years or above.
Although the majority of Iron Man's hands are made from sturdy plastic, there are also a handful of polyester gloves. These products are an ideal solution if you're looking for something lighter that would go well with your kid's costume. They are optimal for Halloween, allowing your child to run around the neighborhood unburdened.
Captain America: Civil War Iron Man Gloves are the best item from this subcategory. They are a perfect addition to light polyester and cotton outfits, and you can easily pair them up with costumes sold on Amazon and Wal-Mart.
Although they don't have the same impressive features as some of these other entries, they have their advantages. You can also rest assured that your child won't harm anyone as it's running around with its massive plastic gauntlet. Furthermore, they won't break after one roleplaying with neighbors' kids.
Pros
Light and resilient, these gloves are excellent for summer and winter.
You can easily put them on and wash them afterward.
With this product, you don't have to worry about common issues plaguing plastic toys (chance of injury, parts of the toy breaking down).
Optimal for pairing up with polyester costumes.
Cons
No complaints. The product is excellent, given its primary function.
Perhaps the biggest issue with Iron Man gloves is that most of them are not great toys. Yes, some of them have fantastic features, lights, and sounds, but your kid won't run around the backyard chasing the neighbors. This is where Iron Man Repulsor Gloves come into play.
I believe that these are the best plaything gloves you can find online. Their main advantage is that your child can use them for masked parties but also for running around with friends.
The product has several incredible features. First off, they are motion activated. When you bend the wrist, you can activate the lights on the repulsors. Each of them has slots for four darts, eight in total, which you can fire with a small mechanism at the back of the gloves.
My main issue is that they are not that great in terms of design. Even the simple polyester gloves look better than them.
Pros
The best plaything gloves on the list. They have several "fighting" features for kids.
I especially like the darts, as they remind me of NERF toys. However, I have to say that NERF products have better firing mechanisms.
You can also use them for masked events.
Cons
Lackluster visual design. One of my less favorite items in that regard.
This is one of the two products for adults I've decided to feature on my list. In many ways, Iron Man Electronic MK7 is the same as Gmasking MK42 Wrist Armor Gauntlet. Both of them are pricey, made from sturdy materials, and would make for great collectibles.
If you have money and you're a major Iron Man fan, I suggest that you consider purchasing this item. Although this isn't the perfect piece for masked parties and goofing around, it has enormous potential as a collectible. In my opinion, products such as this will be sold for more than a thousand dollars in 20 years or so.
The thing I liked the most was the transformable missile compartment. You can lift up the back part of the glove, revealing a small missile underneath. The whole area is illuminated with LED lights, creating an ominous, sci-fi feeling. Like with many other Iron Man gauntlets, the repulsors have lights, and there's also a red targeting laser above the wrist.
Pros
Several different, impressive light effects.
The glove looks and feels luxurious. It is highly durable and should last for a long time.
When you're done messing with it, you can also exhibit it in your cupboard alongside other Marvel collectibles.
Cons
Like Gmasking MK42 Wrist Armor Gauntlet, this isn't an ideal product for kids.
This product shares some features with Iron Man Infinity Gauntlet. Both of them have removable Infinity Stones with lights and sounds. The two gloves are made by Hasbro, so they are relatively similar in terms of overall quality.
I also have to mention that this armored hand is extremely durable yet comfortable. The fingers have rubber sections making it easier to wear the glove. This is one of the crucial things for me as a parent, as I don't want my kid to feel itchy while wearing the piece.
As its predecessor, you can use this product on just about any occasion. The lights make it a great roleplaying toy, but you can also wear it during masked parties and Halloween. Although not as luxurious as Gmasking MK42 Wrist Armor Gauntlet, I feel it would still be a nice piece for your collection.
The only problem I have is the excessive colors. And while I do understand that Mark 85 gloves have golden sections, I don't have to like them.
Pros
An excellent item for parties, roleplaying, and other occasions.
Infinity Stones look unique, and I like the addition of sounds and lights.
While the product might look a bit rough, it feels comfortable when you put it on.
Cons
Although the gloves are made according to the source material, I don't like all the colors.
The best Iron Man gauntlets are made by Hasbro or Disney. This particular item is made by the latter. It's a sturdy plastic item suitable for kids of all ages. The product is mainly a toy, but you might also use it for kid's parties.
The right hand also comes with two batteries allowing you to use lights and sounds. Most notably, the toy comes with six darts that you can fire from the compartments just above the wrists. The toy comes with its set of projectiles, and you can't replace them with something like NERF darts.
Unfortunately, although the item is excellent for playing around, and you can use it for parties, it's not the most flexible. You can move the fingers, but you can't make a fist. The saving grace is that there are straps that will keep them in place. This helps smaller kids control the glove even if the fingers are too big.
Pros
One of the better playthings on the list. The firing function works really well.
You can use it to emit lights and sounds.
Although the gauntlet is a bit larger, it has a feature that allows smaller kids to use it.
Cons
It's not the most flexible product on the list. You have limited movement of certain joints.
The thing that separates this particular item from the rest is its bulkiness. Avengers Endgame Red Infinity Gauntlet is much wider than some other products on the list, which some kids will like. I had the opportunity to try this model, and I can tell you that it feels powerful and sturdy. As if you're wielding a real robotic piece!
Like other Hasbro products on the list, this one releases sounds and lights when you press the central Infinity Stone. The feature is easily accessible, making it perfect for messing around with friends.
My main issue with this item is its size. Like many other pieces on the list, this isn't necessarily a kid's toy. While some bigger teenagers can wear the piece, a child's hand will be swallowed by this enormous item. In fact, the product even felt big when I wore it.
Pros
Solid sounds and effects. You can easily access them by pressing the central Infinity Stone.
The item features a nice design and color scheme.
It's noticeably bigger than some other products from this category, which some people will like.
Cons
It's simply too big for a kid's product and a bit too infantile for adults.
Rubie's has another excellent pair of gloves that go well with the superhero's costume. Like the previous item, these ones are made from polyester, are easy to put on, and are suitable for both sexes. The product can also be an excellent gift for kids who are Iron Man fans when you don't know what size they're wearing.
Unlike most products on the list, this one doesn't focus on fancy features. Instead, it is meant to provide maximum comfort as you're wearing the superhero's outfit. Still, that doesn't mean they are bad in terms of design. The gloves have numerous shades of red meant to replicate the metallic appearance.
The item goes well with the regular polyester and cotton costumes, and you can easily pair it up with some of Rubie's other products. If we were to nitpick, you could say that this item is not ideal for roleplaying like some other plastic gauntlets featured in the article.
Pros
Great visual design. The nice shading gives the gloves a metallic appearance.
Light and comfortable. They won't make your hands sweaty during the summer, and they will provide some warmth during the winter.
If you already have some Rubie's costumes, you can easily combine them with these gloves.
Cons
If you're looking for something a bit different, you should consider buying Cosplay Iron Man Glove. When you check the site, you'll notice that the manufacturer also offers gloves of different colors but with the same design. In this article, I would like to focus on the gray one.
Although this is one of several Iron Man items that come with the Infinity Stones, it's noticeably different from the rest. The gauntlet combines red, gray, and black colors making it visually unique. There are several intricate patterns spreading all over the item, which further distinguish it from the competition.
My main issue with the product is that it's very different from the one used in the movies. Although I like the colors and design, I broke my own rule by adding this piece to the list. However, I think that it's different enough to warrant addition, especially if we consider that a lot of these gloves resemble each other.
Pros
Unique design. I especially liked the patterns.
The combination of gray, black, and red colors does wonders.
I especially like how the fingers look like. It seems that the item uses flexible, soft materials adding to the comfort.
Cons
It isn't authentic. Although this can also be said for some other entries, these gloves, in particular, are very different from the ones Tony Stark wore.
FAQs
Question: What are the best Iron Man gloves for costumes?
Answer: If you're looking for something that would go well with a costume, I suggest going with Rubie's Marvel Universe Iron Man gloves. This product is made from soft polyester, and your child can use it on numerous occasions as it grows. The same cannot be said for other gauntlets, most of which focus on a particular age group.
Furthermore, this product is fantastic for all-day trick or treating or at kids' parties. It won't make your hands sweat like some large gauntlets featured on the list.
Question: What are the best collectible Iron Man gauntlets?
Answer: The two best collectibles are Gmasking MK42 Wrist Armor Gauntlet and Iron Man Electronic MK7. These items are expensive, luxurious, and have numerous features. You can also use them for messing around with friends, but you'll most likely keep them in a cupboard.
Except for the great features, they are made from sturdy materials. This ensures they will last for a long time, whether you use them or not.
Question: Which Iron Man glove should make the best present?
Answer: Each one of these items has its pros and cons. Some of them are primarily collectibles, while others can serve for costume parties and playing. If you had to choose one item to buy as a gift, I would suggest going with Iron Man Infinity Gauntlet. This is a universal, multifunctional product ideal for kids and adults alike.
Question: Where to buy Iron Man gloves?
Answer: You can find excellent Iron Man gloves at most large retailers. You should start by browsing Amazon. They have an enormous selection of Marvel products. After that, you might also want to check out Wal-Mart and eBay.
Conclusion
The best Iron Man gloves make for excellent presents. Most kids use them as a part of their Halloween costume, but they're also fantastic playthings. The majority of these items produce sound and light effects, and some of them even have darts.
My favorite product is Iron Man Infinity Gauntlet. These gauntlets have an impeccable design with beautiful colors. They are relatively cheap yet, look like an exclusive collectible. In that regard, you can use them for masked events, cosplay competitions, showcasing in your cupboard, or as a plaything for your kids.
Recommended Reads: