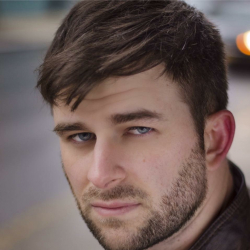 Latest posts by Adam Braunstein
(see all)
Spider-Man is one of the most iconic superheroes to ever exist. Not only is he among the oldest of the superheroes out there, but he's also iconic for really being the first everyman type of hero to exist. Before Peter Parker got bit by a spider on a fateful day, superheroes had very few flaws and were generally either all-powerful like Superman or perfect human specimens like Captain America. Spider-Man was incredibly relatable, being a nerdy high schooler who was awkward around girls. Turning this character into one of the coolest-looking and most brilliant superhero creations ever is still a feat worth talking about, and the awesome world he inhabits is great as well.
Spider-Man is my favorite superhero ever, and it's not even really that close. Being a New Yorker myself, Spider-Man has always felt like a part of me in a way and getting to enjoy this wild, alternate take on the city I live in is always a surreal experience. The characters that make up the world of Spider-Man go into that as well because they feel like real people that you could run into any day of the week, and the fact that some go on to be heroes in their own right or even villains behind closed doors is part of what makes this fascinating comic book world come alive.
Spider-Man has been around for quite some time, so it's to be expected that he's gathered allies from all over the place. Interestingly enough, he's far from the only superhero who takes jurisdiction in New York City. Some of the Spiderman characters he interacts with have their own superhero stories taking place in the city as well, and Spider-Man is often a part of it due to his desire to do everything he can to make New York City a safer place.
Are There Characters Specific to Spider-Man?
While Spider-Man has certainly interacted with many superheroes throughout the years and has long actually left New York City on plenty of occasions, too, the characters that inhabit his comics aren't quite as nomadic, and they instead tend to stick around in the city while Spider-Man is off cavorting with his superhero friends in other parts of the world. Plenty of his allies appear in many other comics, though, with some having ones of their own. 
Who Are Spiderman's Allies?
Spider-Man is one of the most genuinely good guys you can find in the comic book world, and although he doesn't have it all figured out, he's a pretty level-headed and smart superhero, and that leads him to find many friends in the dangerous world he inhabits.
Aunt May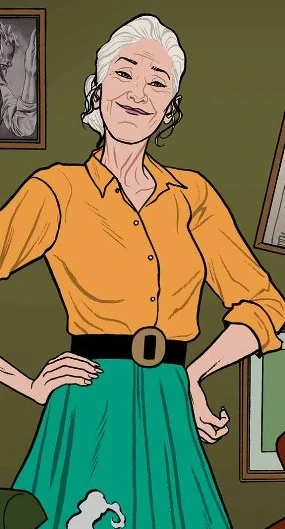 Aunt May is one of the most important characters in all of Spider-Man. Due to his parents dying and then losing his uncle at a young age, Aunt May is essentially the only family that Peter Parker has. You can be a superhero all you want, but at the end of the day, these are still humans, and Peter became Spider-Man at a very young age, so it's totally expected that he needs a mother of some kind and Aunt May fills that role beautifully. Unfortunately, her being so close to the city's most famous superhero has caused many issues for her as well, as many villains have used her in their evil plans, such as Norman Osbourne and, most recently, Mister Negative. Despite the obvious danger of being so close to a superhero, Aunt May has stood strong in the face of it and has been one of the longest surviving characters in any comic book, which is a testament to the fan's love of her as well as how much Peter truly needs her around.
Mary Jane Watson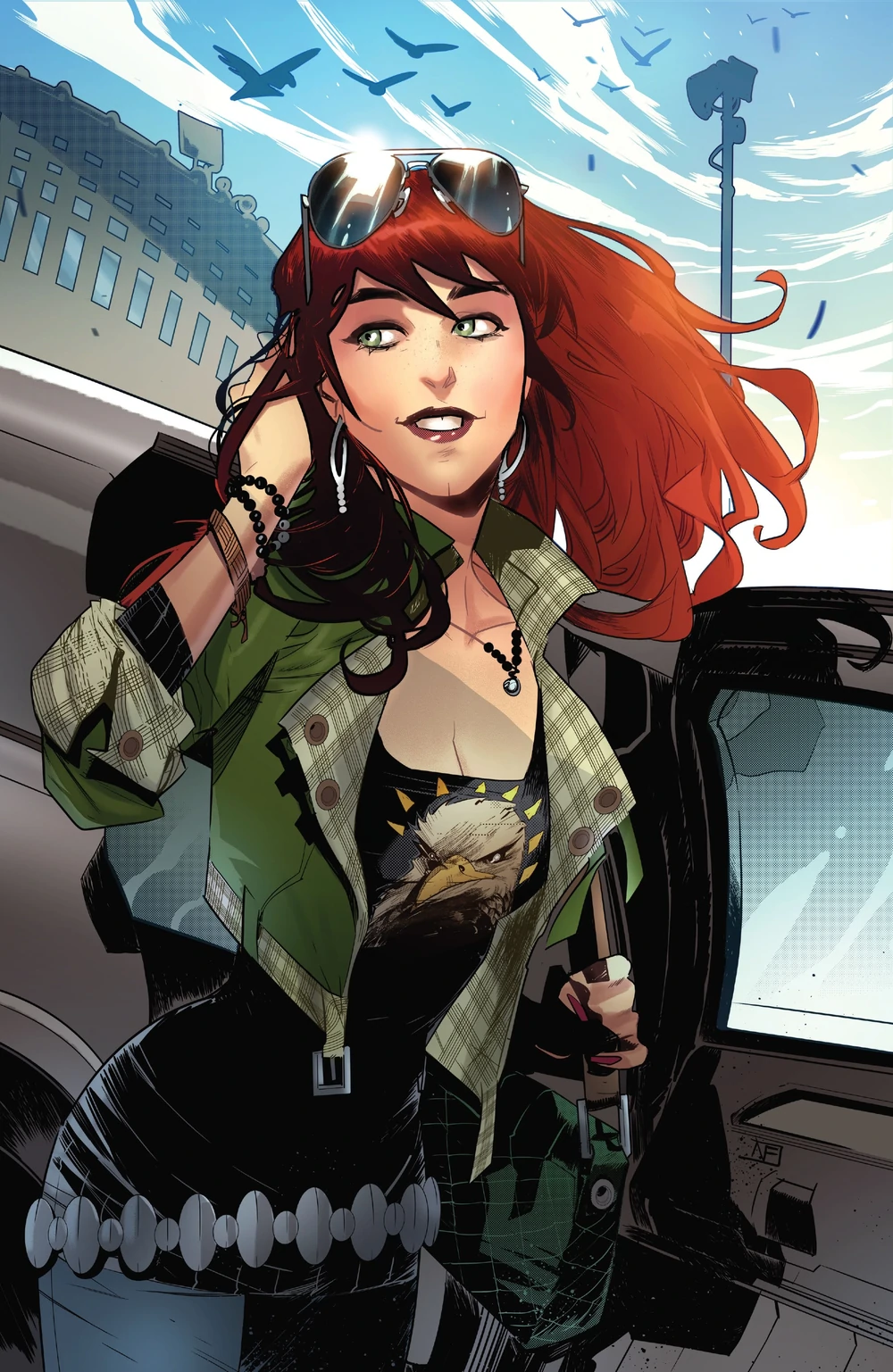 Mary Jane Watson might be the most iconic redhead in entertainment history. That's not an exaggeration, as she has become the quintessential love interest character that all other comics aspire to mimic. Her first appearance is known as one of the most important in comic book history. She and Peter met initially and dated briefly before he broke it off to be with Gwen Stacy, but after her tragic death by The Green Goblin, Peter went back to MJ and began one of the great comic book romances of all time. Even though they are very much on again off again in their relationship, she and Peter have remained an iconic duo, and MJ has been polled multiple times as the most popular non-powered character in comic book history.
Mary Jane is simply the best when it comes to non-superhero comic book characters. She's headstrong, a complete free spirit, and far from the typical love interest in a comic book. She might not have any powers, but she certainly holds her own aside from that. She is not glued to Spider-Man in the comics either, as she eventually goes to work for Tony Stark, choosing to make a life for herself after finally seeing that being the wife of Spider-Man is probably not the safest career choice.
Harry Osborn
Harry starts out the comics as Peter's best friend, who is considerably more social than he is, and in a way, Peter idolizes him because of it. This relationship quickly gets very complicated when its discovered that Harry's father, Norman Osborn is none other than the Green Goblin. He also dated Mary Jane for a while, which further complicates things between him and Peter. When Norman Osborn accidentally kills himself on his own glider, Harry begins a deep hatred for Spider-Man and swears vengeance, which eventually leads to him discovering that Peter is Spider-Man. Luckily, after a brief battle, Harry hits his head and forgets this knowledge, leading to him and Peter becoming friends once again. 
Harry is an interesting character for sure, and while I never loved him or his design, his progression throughout the comics has been a fascinating one for sure. He goes from good guy to bad guy and flip flops back and forth until his final breath, which comes after attempting to kill Spider-Man, but ends up actually saving him before succumbing to a strength formula created by his father. Of course, this is Marvel, and he gets resurrected later, and there are retcons all over the place to explain his death. Despite all that, Harry has been a centerpiece throughout the years in Spider-Man comics and has always been an important acquaintance of Peter Parker.
Jonah Jameson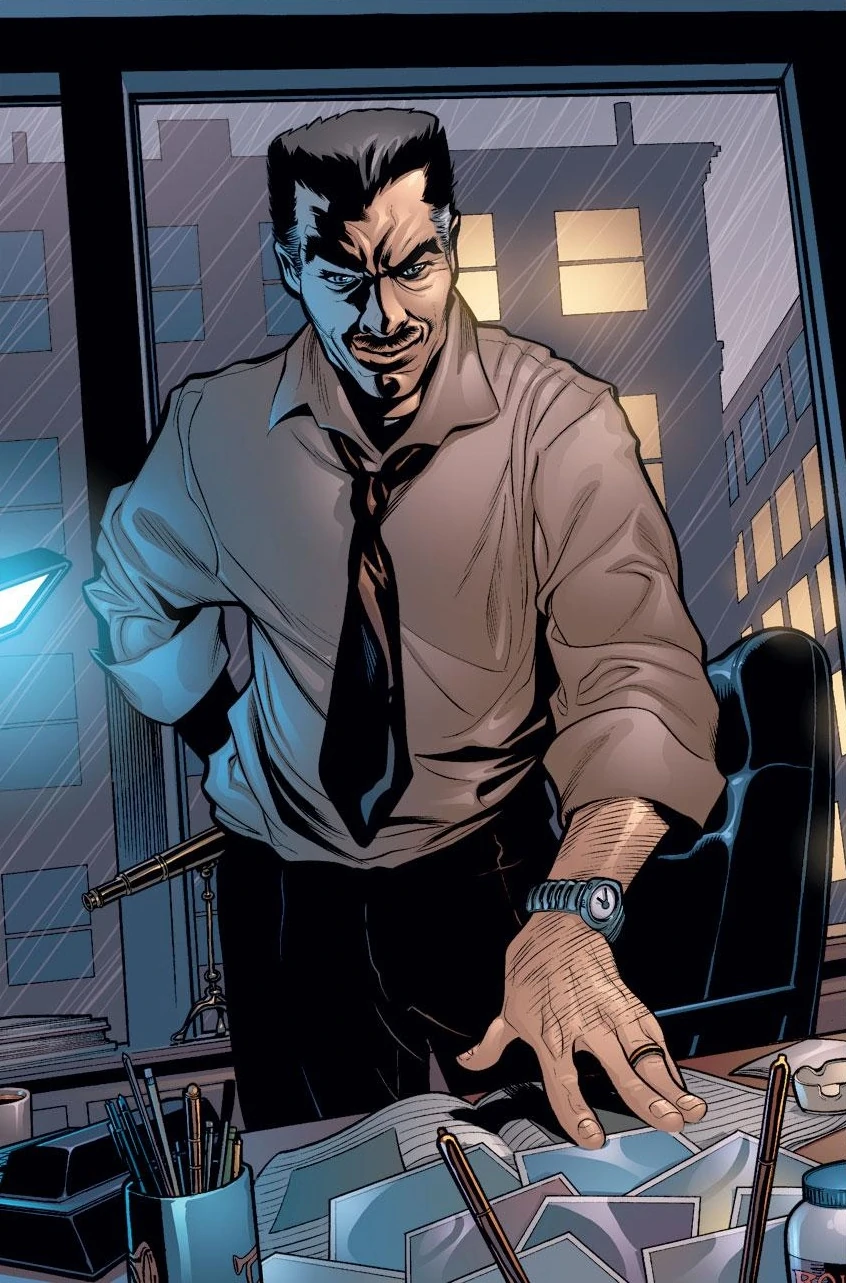 You would think everyone loves a friendly neighborhood Spider-Man, right? Well, J. Jonah Jameson never got that memo, and instead of love, he showers Spider-Man with hate throughout his time at the Daily Bugle. What makes this relationship so hilarious is that Peter Parker works for him at the Daily Bugle, and he is not much of a fan of Peter's either!
Regardless of the Spider-Man comic, you're reading, you can be sure J. Jonah Jameson will manage to be creating a smear campaign of sorts against Spider-Man, constantly referring to him as a menace and framing his heroics in the most negative light possible. Several hilarious scenarios play out throughout their relationship, with one of the most memorable being when Spider-Man takes off the mask to reveal himself to be Peter Parker during the Civil War storyline. J. Jonah Jameson literally faints at the shock of it all. Funnily enough, Jameson feels betrayed here as he always thought of Peter as a son to him. Some father figure, huh?
Ben Reilly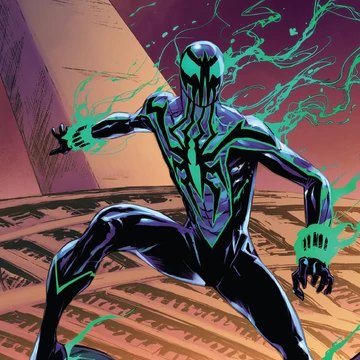 It's hard to get a cooler design than Spider-Man, but despite the difficulty in pulling that feat off, Ben Reilly and his Scarlet Spider costume might just pull that off. Ben Reilly is a pretty interesting character in the Spider-Man world as he is an exact clone of Peter Parker. That means he gets all of his powers as well, and although he was invented by a villain called Jackal, he instead fights alongside Peter, considering him his brother. Ben Reilly is a tragic character who never fully gets to live his own life and meets his end from The Green Goblin.
Reilly attempts to save Spider-Man and dies in the process. Of course, this is Marvel, and years later, in 2017, he was brought back for another run as the Scarlet Spider. His second run was pretty interesting, as his story revolved around him constantly dying and having his mind placed into each new clone of Jackal in his second attempt to create a body that could defeat Spider-Man. This gained him favor with Lady Death, who is the character that Thanos courts and eventually deletes half of the universe for. Pretty big stakes for Mr. Reilly and not half bad for a clone.
Miles Morales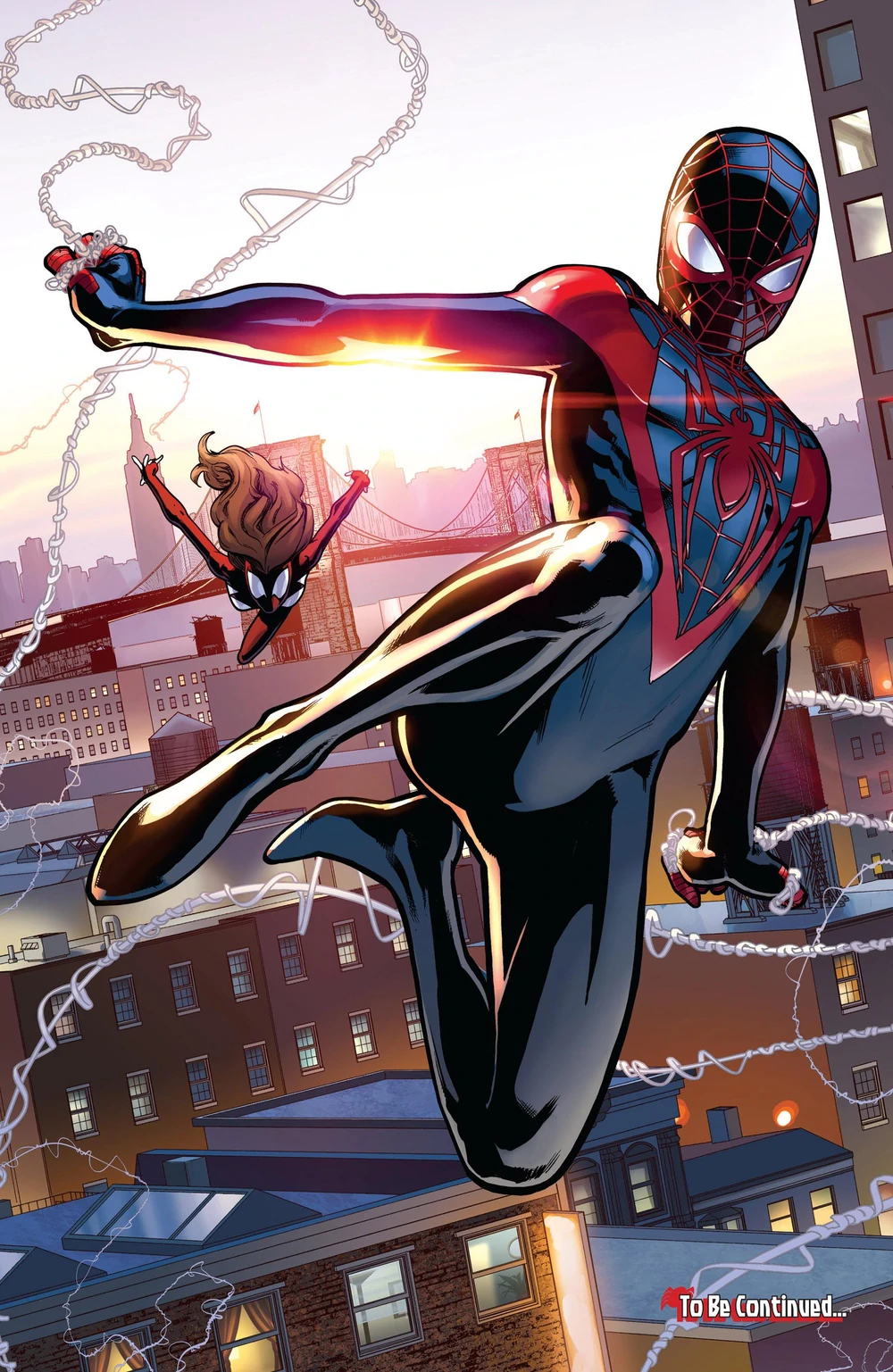 Miles Morales has been set up to take the mantle of Spider-Man for a long time now, and despite the fact that he initially comes around following Peter Parker's death, other storylines involve him and Peter teaming up, giving villains not one, but two Spider-Man's to deal with. Peter took Miles under his wing as a mentor and shows him the ropes of how to be the best Spider-Man he can be. He also manages to become ingrained in Peter Parker's family as well, with Aunt May helping him out on various occasions, even providing him with Peter's web-shooters at one point.
Miles is only a teen at the beginning of his Spider-Man journey, so he's a bit more reckless than the veteran Peter Parker is and often finds himself in a bit too deep. Luckily, he's more powerful than Spider-Man, with his amazing Venom powers allowing him some crazy abilities like invisibility and electrically charged punches. He headlines several series on his own and is very much the lead Spider-Man in Marvel comics these days.
Daredevil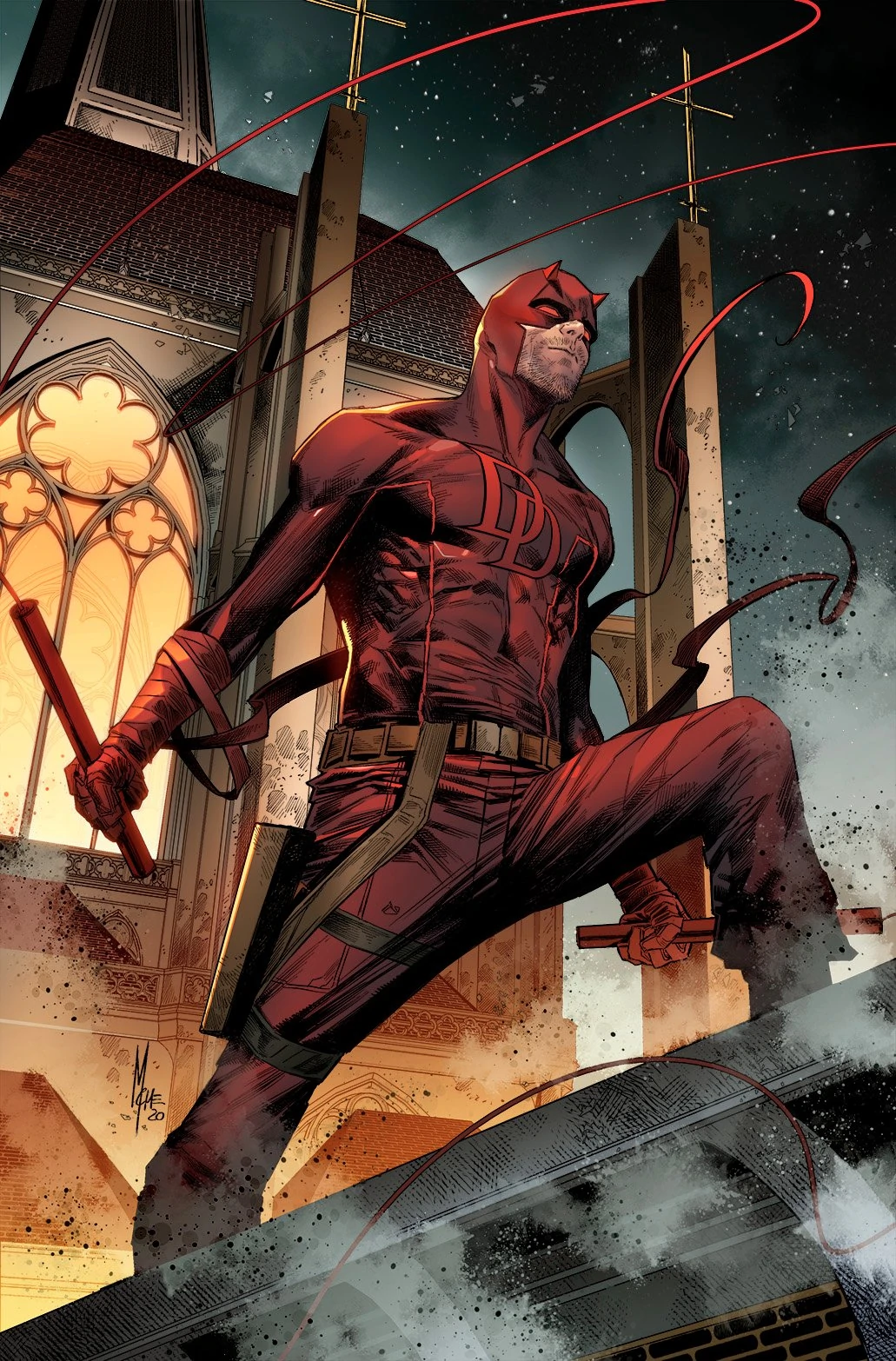 Spider-Man might be the most famous superhero patrolling the streets of Gotham, but he's far from the only one. Daredevil has been patrolling the streets of Hell's Kitchen for a long time. In fact, he and Spider-Man first met in the comics in 1966, where they would start a friendship that has lasted for years. Unfortunately, Spider-Man accidentally exposed his identity, which made for quite the issue in his superhero ways. Spider-Man and Daredevil specifically share a villain in the form of Kingpin, who has been at odds with the two of them for years now.
That friendship with Spider-Man has come under fire on occasion as, over the years, Daredevil has adopted more of an antihero persona, with him killing a criminal during a thwarted robbery. It has led to Daredevil doubting himself on several occasions, even hanging up the persona for a while when he believed he was a negative influence on Hell's Kitchen. Daredevil isn't quite as strong as Spider-Man, but he's an incredible fighter on Spider-Man's level. On the occasions they've teamed up, they've been a fierce duo that rarely loses. 
The X-Men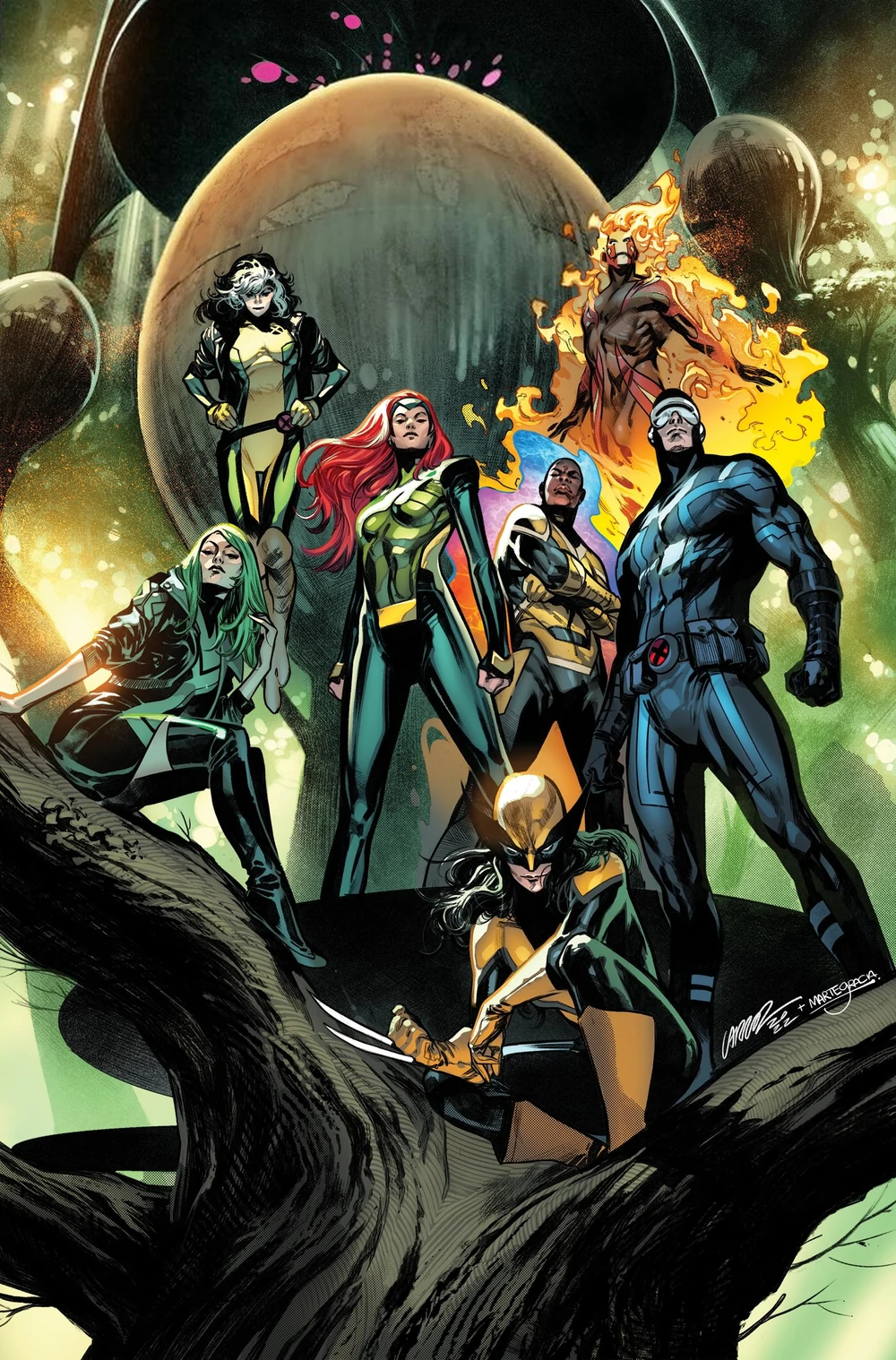 Spider-Man has been an ally to some super-powered groups in the past, and one of the groups that he's crossed paths which on many occasions is the X-Men. They are always on the lookout for mutants on the side of good, and there are few better than Peter Parker in that regard. They also happen to both operate in New York, and Spider-Man has actually dated a member of the X-Men in Kitty Pryde in a reimagined version of the Marvel Universe in the Ultimate X-Men comics. While Spider-Man is not a member of the X-Men, he's always been a faithful ally to them, even if he and Wolverine tend to clash on occasion due to their vastly differing personalities. 
The Avengers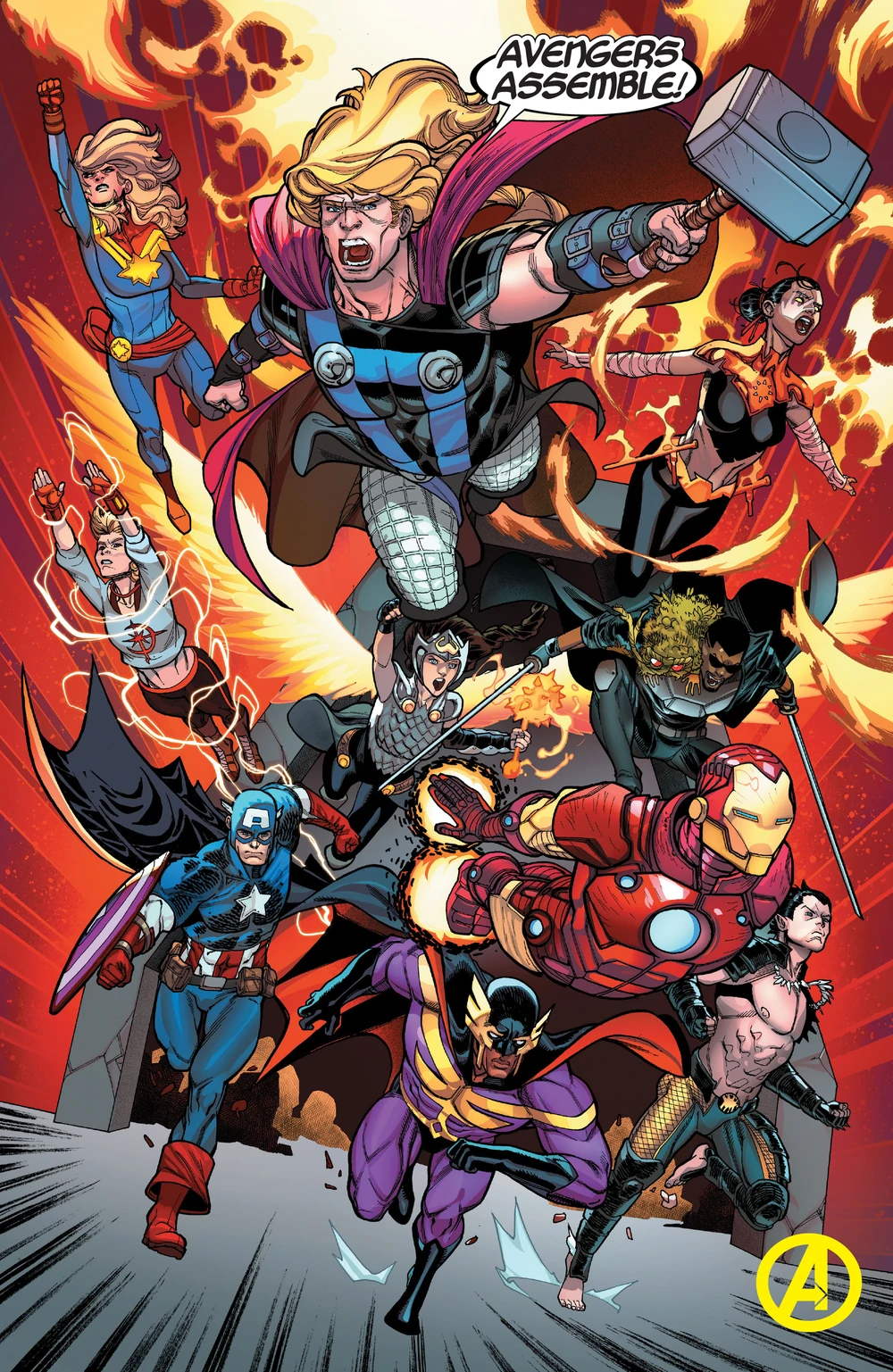 The most elite team of all has actually involved Spider-Man on more than one occasion. Spider-Man joins the avengers in many battles, and for those that follow the MCU, you see him fully join the team in several of the movies. In the comics, Spider-Man is more of an outside contributor, although in a storyline during the 1980s, he was offered membership, although it eventually fell through. In more recent years, Spider-Man has been admitted into several different subgroups of The Avengers, such as The New Avengers, who he joined alongside longtime ally/rival Wolverine.
Spider-Man's journey with The Avengers is one of the only times that Spider-Man leaves his normal guarding grounds of New York City, and their team-up comics have some of the most amazing fights ever seen on paper. Spider-Man did actually join the official iteration of The Avengers after the failed Siege of Asgard, where he teamed up with Thor, Hawkeye, Wolverine, Captain America, Spider-Woman, and Iron Man.
Deadpool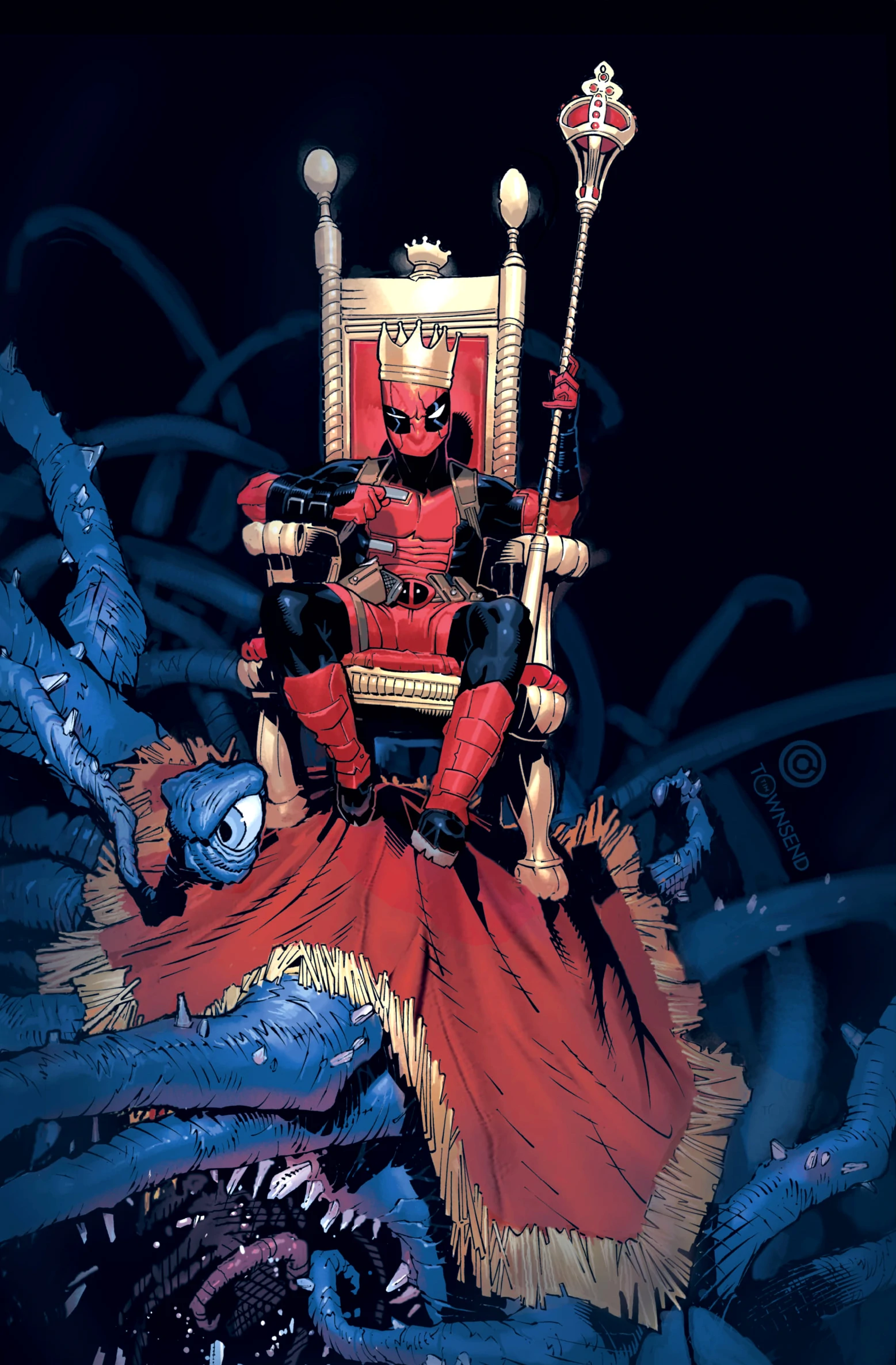 Seeing as Spider-Man is the main inspiration for Deadpool's costume, it makes plenty of sense that the Merc with a Mouth would end up encountering the king of catchphrases in Spider-Man. They've had an entire storyline together called Spider-Man & Deadpool, where the two of them team up in an alternate future. In another storyline with the two of them, the Spider-Man and Deadpool join forces in order to take down consistent Deadpool adversary Taskmaster.
The two make for an awesome combo as the wisecracks come constantly, and their natural rapport makes it feel like they should be a tag-team far more times than they actually are. The reason for that is they might not be the easiest of allies, considering the first time the two met, Deadpool threw Peter Parker off a bridge. Yeah, not the best introduction. Deadpool has also fully stolen Spiderman's identity on one bizarre occasion where he traveled to the past and ended up in one of the original Spider-Man issues. It was weird, much like most of Deadpool's comics. 
Who Are Neutral Characters in Spider-Man?
Black Cat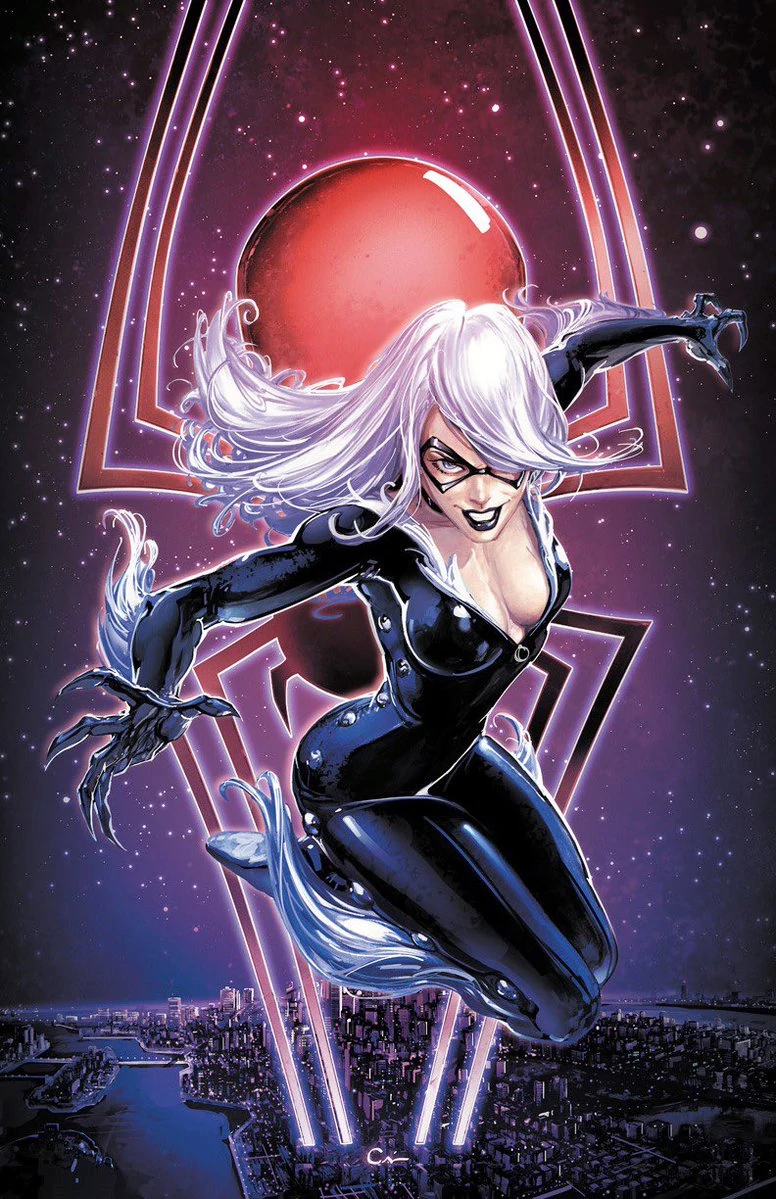 Black Cat has been around in Spider-Man comics for quite some time, and she's had all kinds of run-ins with Spider-Man that have painted her as a hero, a villain, and even as a love interest some of the time as well. She comes from a rough life and is a self-made expert thief and combatant. She also has the ability to influence bad luck in her enemies.
She started out designed as a super villain but slowly became more and more of an antihero. Her attraction to Spider-Man has always been unique, as their first encounter came when she was trying to break her father out of prison. Her dad died in the process, and then she faked her own death, confusing Spider-Man greatly in the process. She gained an attraction to him that night, but the attraction is strictly to his Spider-Man persona, as she's never shown much interest at all in Peter Parker.
Her dedication to a life of crime has put her at odds with Spider-Man, who constantly tries to get her to be a hero alongside him. She has no idea why Peter is normal outside of the mask, and it's eventually what starts to break them apart. She also has feelings of inadequacy of her own powers compared to Spider-Man, which leads to her undergoing a procedure to gain powers of her own. Following this, she takes on a Robinhood-like persona, starting her antihero career.
Eddie Brock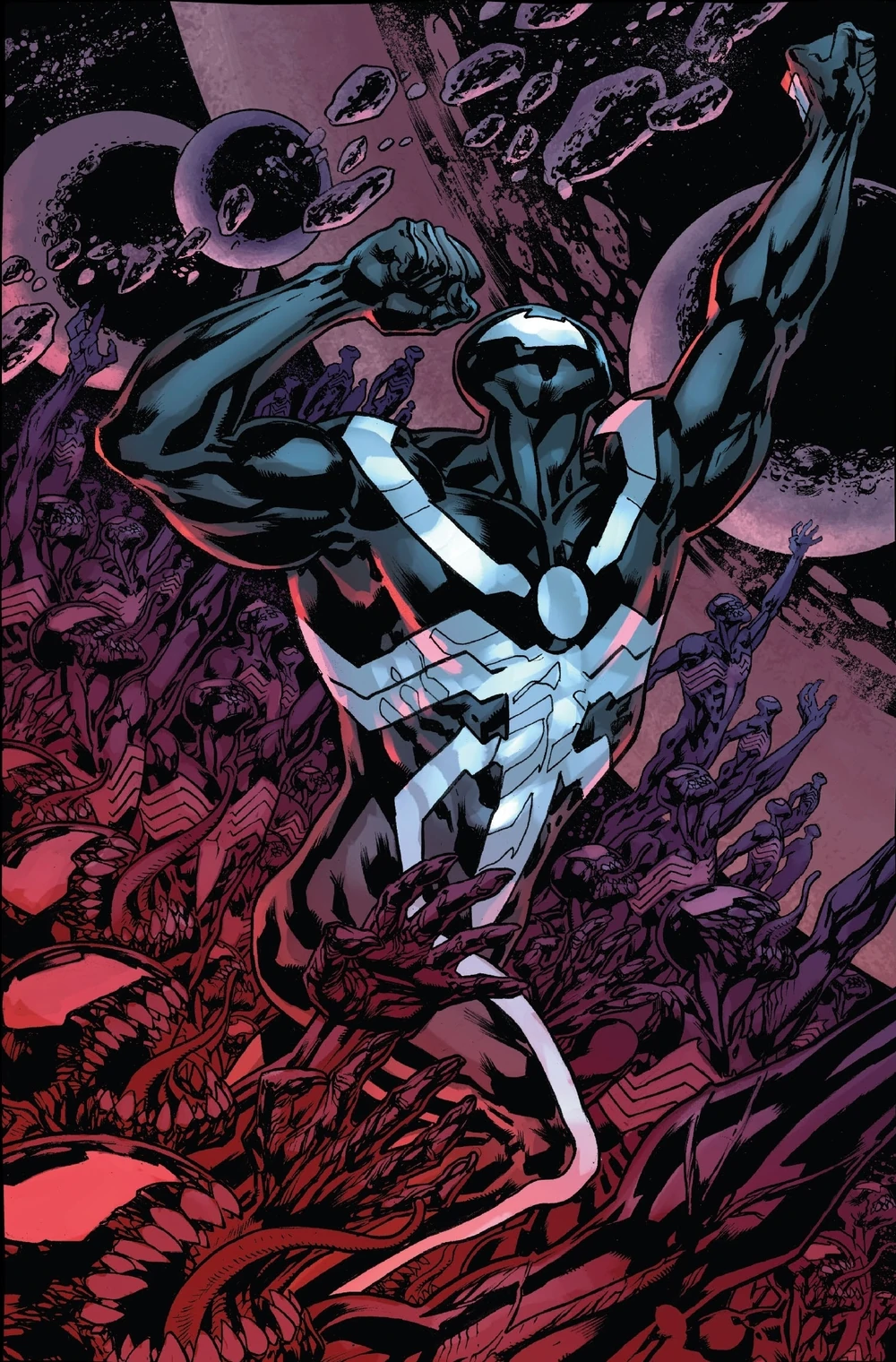 You might be thinking Venom belongs in the villain section, and you know what? You might be right, but Venom is more of an antihero than a villain, so I'm choosing to place him in the ally department because, yes, he has fought alongside Spider-Man many times. Eddie Brock was the second chosen symbiote after Spider-Man and, since his possession, initially made it a point to make Spider-Man's life a misery. Since then, though, he has actually managed to become a bit of a hero in its own right. The most famous incarnation of Venom is with Eddie Brock, but many others have managed to use Venom for their own purposes, such as Mac Gargan and even Flash Thompson, the bully from Peter's high school.
Venom has a wildly cool design and some impressive powers via the symbiote possession. Venom has super strength and can swing through the city via the symbiote strands and has been both a terrifying villain and ally of Spider-Man throughout the years. His impulsive behavior and bizarre sense of humor make him a fascinating character to watch, and his clashes with his offspring, most notably the insane and over-the-top villain Carnage, have been amazing to watch play out in the comics.
Curt Connors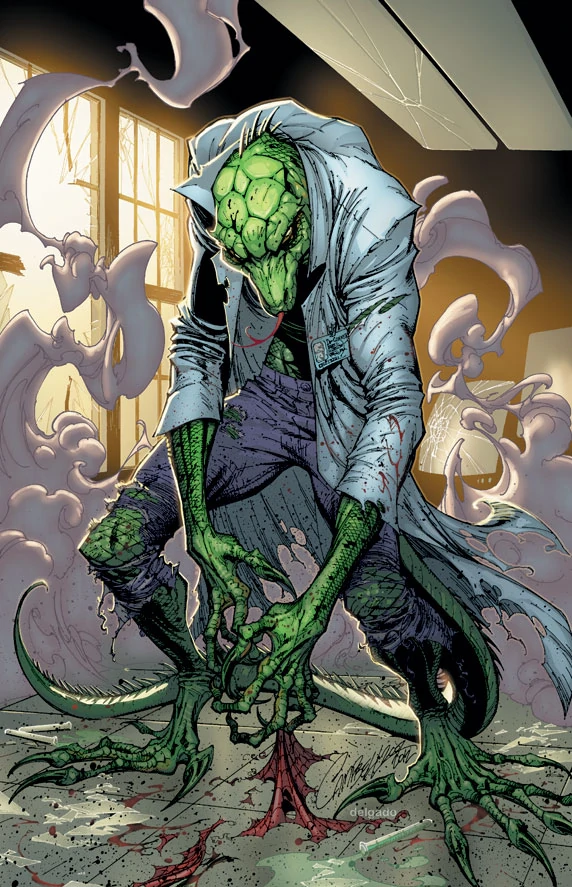 One of the original villains of the Spider-Man comics, The Lizard, was another example of Peter Parker and Spider-Man's worlds colliding. Spider-Man initially encounters The Lizard when investigating his appearance in Florida, and it's then that he discovers that The Lizard is Curt Connors, a scientist who Peter is aware of and Spider-Man attempts to come up with a serum to reverse his condition. Throughout the comics, Curt Connors constantly battles with his other persona of, The Lizard, and it's a tragic battle that often ends with The Lizard taking over. Curt Connors is a friend to both Peter Parker and Spider-Man, making their battles some of the toughest to read through as you can feel Spider-Man's unwillingness to deal too much damage to him because he knows he will revert back to Curt Connors at some point.
The Lizard has been a friend and ally to Spider-Man on many occasions as well, even helping him in battle during the times where he learned to control The Lizard. Curt Connors is far from a bad guy and even intentionally admits himself into prison on multiple occasions to protect those that he loves from his alternate persona. When The Lizard takes over, though, he usually has some plan of turning the entire world into lizard people up his sleeve, which Spider-Man has been forced to quell on multiple occasions. This plot was the basis of The Amazing Spider-Man (2012).
Mister Negative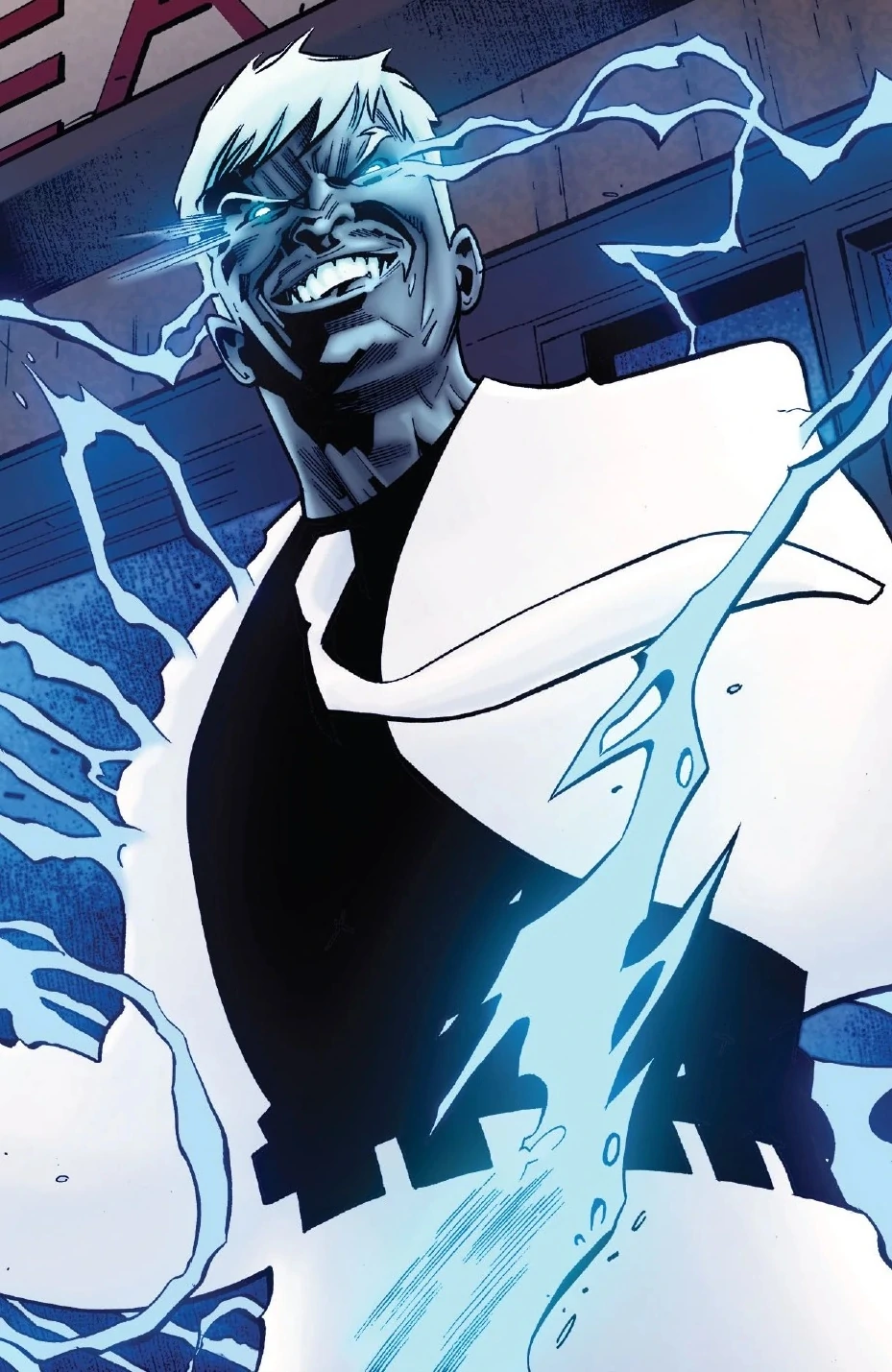 Most of the characters on this list are classic Spider-Man villains, but I think some light should be shed on a more recent villain in the form of Mister Negative. He's another character in the vein of The Lizard who appears to be benevolent on the surface while having a whole lot to hide. Martin Li is Mister Negative's real name, and he is the head of an organization that helps the homeless of New York City called FEAST. It's an actual good-hearted organization that is a great help to the people of the city, and it's through this that he meets Peter Parker and Aunt May.
Mister Negative has a wide array of powers, including self-healing, superhuman strength, superhuman reflexes, dodging bullets, electrically charged weapons, corrupting people just by touching them as well using Darkforce energy. He has played into many conflicts with Spider-Man and The Avengers over the past 10 years and has become one of the most used villains in the Spider-Man comics throughout that time.
Initially, it is said that Martin Li is completely unaware of the actions of his alter-ego, but it has since been revealed that they are both fully aware of each other's presence, making Martin Li's philanthropic work seem sinister despite the good that it does for the city. 
It's hard to call him a villain, as his philanthropic work is totally sincere, even if it is all a front. He's definitely on the darker side between the good and bad, but despite that, he manages to do a whole lot of good for the city of New York, even if he's somewhat of a monster behind closed doors. He also takes up arms against some of Spider-Man's most fierce villains, striking up an antihero kind of persona at times.
Otto Octavius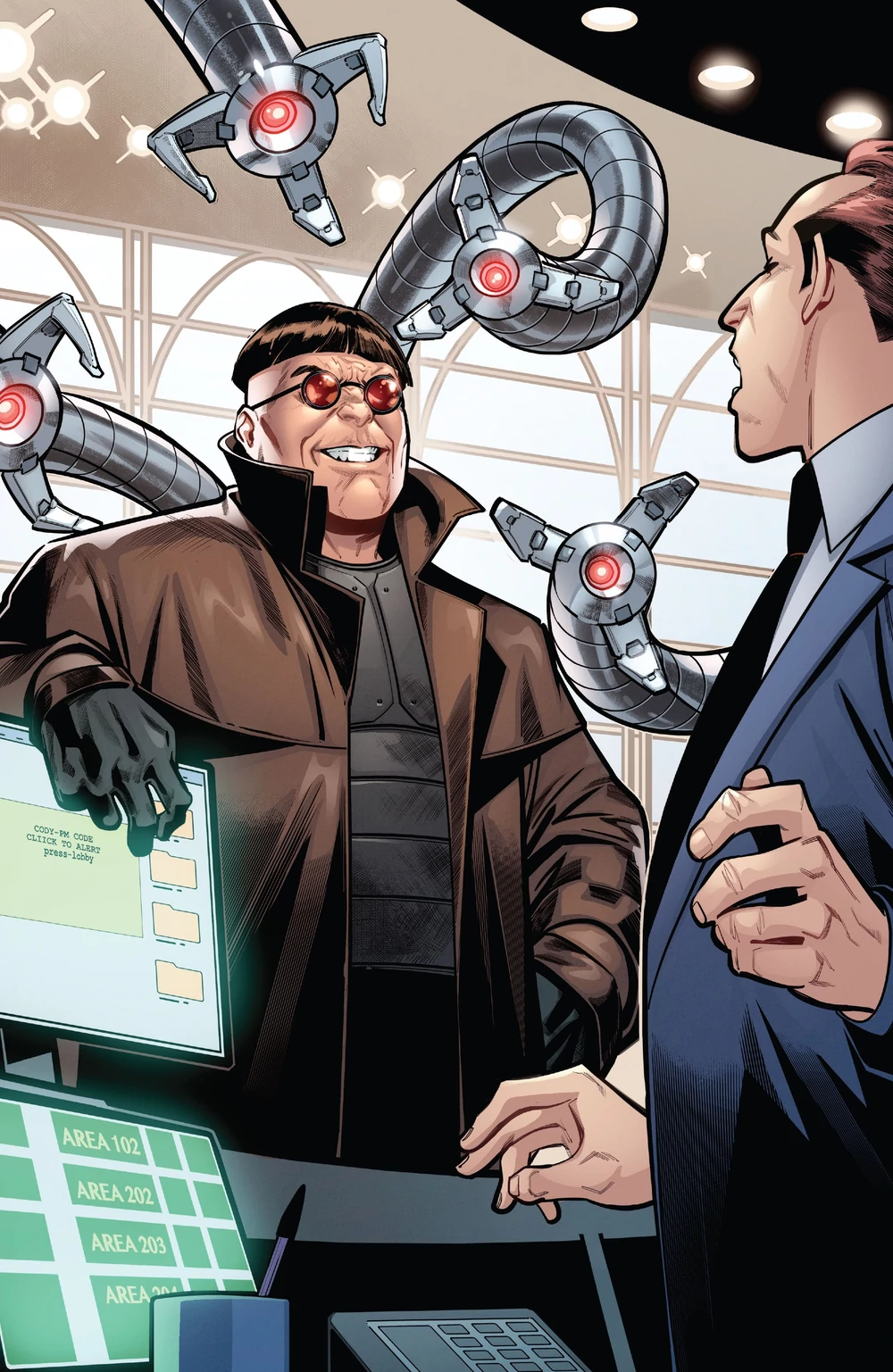 Otto Octavius is one of the greatest minds in the Spider-Man universe, and while you might want to focus on his seriously impressive resume of villainy, I'd like to focus on his time as the Superior Spider-Man. In order to prove a point to Peter Parker, Doctor Octopus threw away his arms and possessed the mind and body of Peter Parker. Why did he do this? Was it to become even more powerful? Nope, Doc Ock went full-on superhero for a time in order to prove that he would be a better Spider-Man than Peter Parker.
Although he handled his time as a superhero in a bit more of a violent fashion, considering he murdered the villain Massacre in front of a crowd, he actually put his heart into it and was inspired by Peter Parker's dying wish for another Spider-Man to take over for him. He struggles mightily with it at first but ends up performing some pretty great acts, with none more heroic than giving up the body of Spider-Man back to Peter Parker in order to save the city of New York. Although he's been an evil character in the past, this storyline made fans see the famous character in a different light. Not quite a hero, but not quite a villain anymore either. It only helped build his reputation as one of the greatest comic book characters of all time.
The Punisher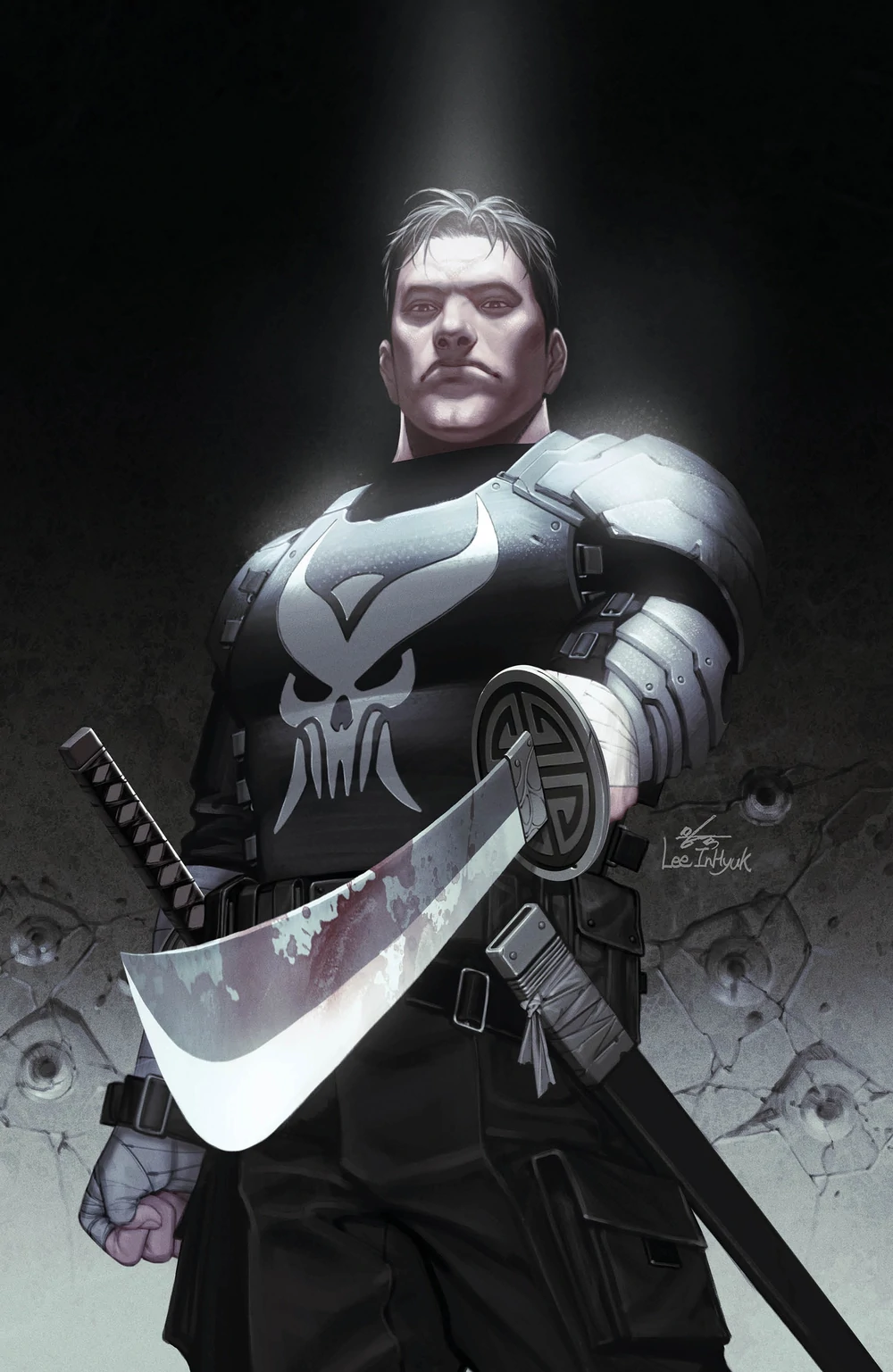 Another member of the ever-growing force that defends New York City, Frank Castle, is about as neutral as it comes when talking about superheroes. He's been both an ally and enemy of Spider-Man on many occasions, often clashing with him because of his much more violent means of dealing with his enemies, aka killing them. The Punisher first comes upon Spider-Man after he's blamed for the murder of Norman Osborn and makes him his next target. After discovering the truth of the situation, The Punisher became an ally of Spider-Man following this, and throughout the years, they have shared a mutual interest in taking down Kingpin. The Punisher doesn't have any powers, but he's as brutal as it gets and believes in finishing the job when it comes to taking down the evil in the world. 
FAQ
Question: Who is Spider-Man's arch-enemy?
Answer: I would say that's The Green Goblin. He not only killed his lover Gwen Stacy but also killed his chosen brother in his clone, Ben Reilly. I would imagine he is the villain Peter Parker hates the most, even though he's Harry's dad. 
Question: Are there multiple Spider-Mans?
Answer: There have actually been several Spider-Mans throughout the Marvel universe besides Peter Parker. Miles Morales and Miguel O'Hara also have been Spider-Man in the Marvel world. 
Question: Has Spider-Man ever died?
Answer: Spider-Man has died several times in the comics, though there is always something to bring him back. 
Why Does Spiderman Have So Many Allies?
Spider-Man is one of the most well-known heroes in the Marvel universe, and with that comes the attention of many heroes and villains alike. He's incredibly strong and brave, and his powers have proved time and time again to work well with just about any superhero out there. He's even been humble enough to team up with villains when the situation requires it, and that dedication to justice and keeping the world a safer place is what's led to him teaming up with the likes of The Fantastic Four, The Avengers, and the X-Men on occasion.
Recommended Reads: