The saying goes 'There's nothing quite like a good book.' However, we have to ask, where is the love for comic books and visual novels? This form of media has been around for decades, offering readers a much more aesthetically pleasing and accessible way to absorb stories about their favorite characters and superheroes. Comics and visual novels are a much more stylish and speedy way to enjoy stories and because of this, they are loved by loads of avid readers and collectors.
So with that in mind, Comic Fan Club serves as a pillar of the comic community. Acting as a social hub and encyclopedia for all things comic books. Whether you love old-time classics like the Beano or the Dandy, you love fun shorts like Calvin and Hobbes, or you crave the next issue of superhero comics like The Amazing Spiderman, we have you covered.
Our team of page-turners has spent countless hours in Comic Book stores, has pre-ordered their fair share of issues featuring their favorite heroes, Has a collective comic reading time that easily exceeds 10,000 hours, and has amassed incredible collections, all sealed securely in protective slips, of course.
Our Goals 
Our goal at CFC is to offer a resource to beginner and veteran comic lovers alike. We aim to provide key information about the biggest assets within the comic world, allowing you to assess which issues you should subscribe to, and which issues you should do without. We aim to cover the biggest and best intellectual properties within the space, as well as plenty of smaller issues and up-and-coming comics that deserve some time in the spotlight.
Comic Fan Club aims to be an accessible and welcoming hub for all comic fans young and old to enjoy debating, discussing and sharing fan therories about their comic book favorites. This is a safe space made my nerds, for nerds!
Alongside this, we aim to be as on the button as we can when it comes to on-trend content. We will keep you up to date on the latest issues of your favorite comics, we will gauge the demand for each comic and prioritize the content that our community wants to hear about and most importantly, we will offer content that comes from experts in the field that live and breathe comic books. We study each panel, searching for the finer details so we can give you the full picture.
What We Offer
Our website offers a wealth of comic-based content. We will be sure to offer content that informs readers of the best issues in a comic's history. We will offer some insight into the best comics to read right now. We will compare comics and try to gauge which one is better. We will review comics as they release to give you an idea of if they are worth getting.
We have a wide variety of content to offer at CFC. We have character bios, villian bios, comic book ranking lists, character comparisons, issue reviews, and we cover just about every popular franchise and IP on the market, while spending time highlighting indie publications you should check out too!
We will offer a variety of content that covers superheroes, traditional 'funnies', and visual-novel-style comics. Plus, we will also cover content that delves into the art of collecting comics too.
How We Operate 
How we operate comes down to one simple idea. We ask ourselves how we can improve constantly, then adapt as we see fit. However, we have an excellent foundation here at CFC. We have a team of dedicated writers who have banded together to share their love and passion for comics. We are opinionated, we are passionate and we are not afraid to speak our mind, which in our opinion, leads to excellent and engaging content.
One thing we aren't is a wiki/fandom page. More and more, We hear that you can't trust these user-generated websites. Which is why our team takes the time to read the comics in question, fact-check all statements, and only publish work that truly offers something new and exciting to our readers!
Then we also have a team of editors who work behind the scenes to make sure that work is factually accurate, grammatically correct, and looks aesthetically pleasing before we send articles to print for your viewing pleasure.
Then we also need your help too. We love to hear from our community and we are always striving to be better. So if you have any suggestions on how to better our content, our platform or you just want to have a long chat with one of our writers about which Batman villain is the coolest, we are here for you.
Our Core Values
These are the core values that we uphold here at CFC:
Accuracy
Dedication
Passion
Knowledge
Authenticity
Our Team 
We think it's about time you met our team of comic book nerds, who just so happen to be excellent writers. These talented people have tonnes of writing experience, have a passion for all things comic books, and also have some of the finest mint-condition comic book collections that you can imagine. Our team may be separated by cultures, backgrounds, and time zones, but through the power of comic books, these guys come together to create the best content on the web. Meet the team below:
Callum Marshall – Managing Editor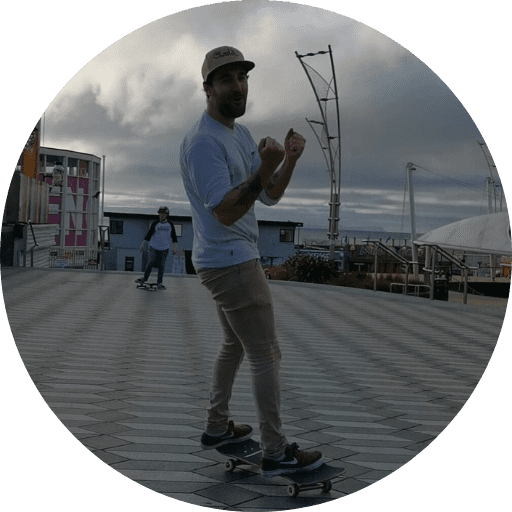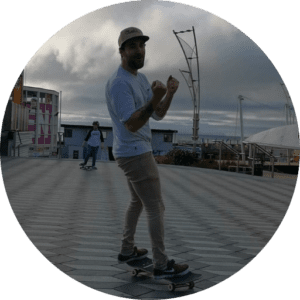 Callum is the CFC managing editor and a keen comic book enthusiast. Whether it's a hardcore superhero page-turner, a gripping visual novel, or just the funnies in the paper, Callum is there to absorb it all. Callum has been around the block, mainly within the gaming industry, working as an Editor-in-chief for a number of well-respected gaming outlets, he has worked as a games tester, he has gaming podcast experience, has worked in gaming PR. Basically, you name it, and Callum was probably there or somewhere on the periphery. Outside of gaming and comics, Callum loves skateboarding despite his immediate family telling him to grow up he is also known to watch the British sitcom Peep Show on repeat and will go toe-to-toe with anyone on Peep Show trivia.
First-Ever Comic Book: Was mad for The Beano as a kid
Favorite Comic: Calvin and Hobbes (Superhero fans, please don't hate me)
Favorite Superhero: Spiderman (Obviously)
Favorite Visual Novel/Manga: Full Metal Alchemist but was also partial to the Kingdom Hearts manga
Comic Series they Feel like Only they Read: Bedlam
Comic Book Hot Take: The Lighthearted 'Funnies' are best
Bryan Hughes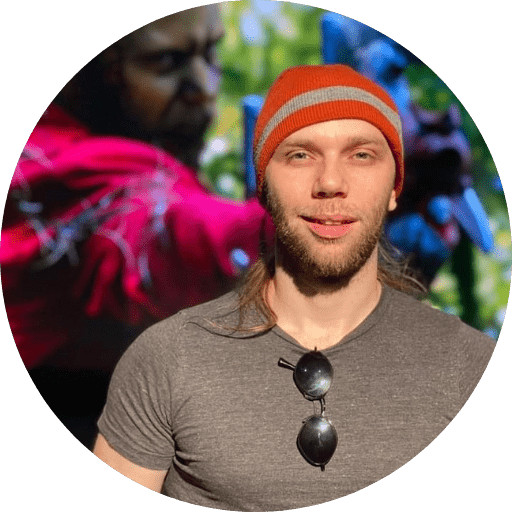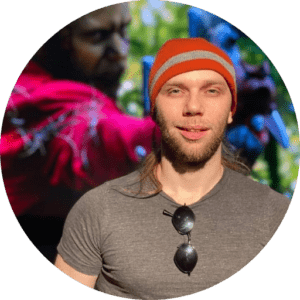 Bryan Hughes is a writer and avid comic reader who has been collecting comics since he was five. It's been his favorite go-to medium for entertainment. Relaxing with a comic has always calmed his nerves, and he can't only read one part of a story arc, so he always ends up spending hours buried in the pages. His first comics were Archie and Bone. Before being introduced to Marvel and DC, he was already grabbing up Ninja Turtles issues off the shelf every week. He briefly started his own graphic novel company White Knuckle in 2008. While it died off, he's gone on to produce and act in indie films such as Detch and Dirty Bear based on graphic novels that never were. He is probably gaming or exercising when he isn't enjoying comics, writing, or making films. A stuntman for 9 years in Beijing, China, his body is happy he's finally working behind a computer for a bit.
First-Ever Comic Book: Archie(1989)
Favorite Comic: Wolverine by Chris Clermont (A graphic novel of his entire run, Illustrated by Frank Miller. Mariko and Wolvie's story is probably my favorite comic arc of all time)
Favorite Superhero: Wolverine (We're both short, we both have a lot of failed relationships, so it just makes sense)
Favorite Visual Novel/Manga: Hunter X Hunter, the anime too. Good God, the writing is so amazing.
Comic Series they Feel like Only they Read: Wolverine & Kitty Pride. I just love the Wolverine in Japan stuff, and this arc made me a huge Kitty Pride mark, but I can't find anyone to talk to about how awesome it is!
Comic Book Hot Take: Nightwing is the best Martial Artist in all of comicdom. I said it. I mean it.
Stefan Stefanovic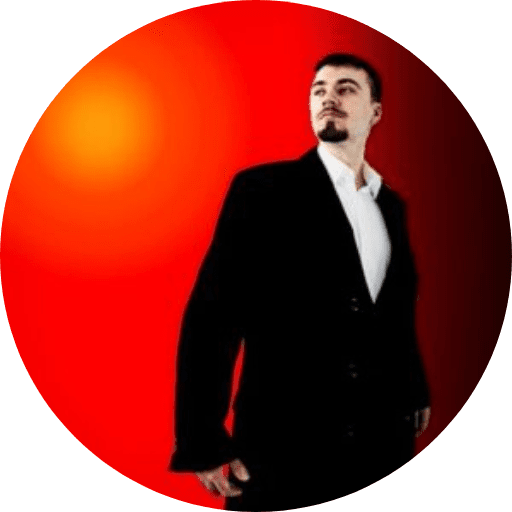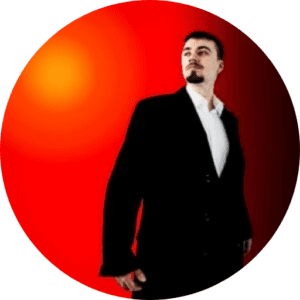 Stefan is one of the main writers for the site. He was a big comic book fan since he could barely walk. Even though he couldn't understand the words, he would look at these dynamic panels for hours without end. Starting from more benevolent publications such as Hagar the Horrible and Mickey Mouse, Stefan transitioned to grittier and more mature comics as he grew older. The talented writer combines this love for comics, with his other hobby: video games. Stefan is an avid consumer of digital arts, musical content, and everything in between. He is very proficient in both comics and video games, which is why he had the opportunity to work for top-notch video game and comics sites. When he's not delivering elite content for the website, he is probably down at the beach sipping beer and enjoying the sunlight.
First-Ever Comic Book:

 

Hagar the Terrible

Favorite Comic:

 

Crossed and X-Men

Favorite Superhero:

 

Wolverine

Favorite Visual Novel/Manga:

 

Full Metal Alchemist

Comic Series they Feel like Only they Read:

 

Crossed

Comic Book Hot Take:

 

Often, a one-page comic can beat Marvel publications