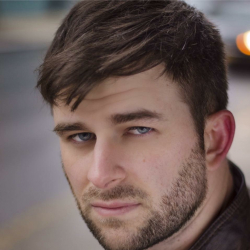 Latest posts by Adam Braunstein
(see all)
Black Panther has become one of the most important superheroes to ever exist in the past few years. While his origins go all the way back to the 60s, it wasn't until the Black Panther movies in 2018 that the hero really got the recognition he deserved. When it comes to members of The Avengers, Black Panther is as powerful and important as they come. He's one of the only heroes in Marvel who is a literal king, and the responsibility he has as a character outweighs pretty much any other superhero that I can think of. He's also one of the most brutal characters combat-wise in the Marvel universe. He's not nearly as merciful as characters like Captain America or Spider-Man, and that nature comes from the deep and driving need to protect his people and his country from the outside world. 
I've been a Black Panther fan for years predating the movie, as, first of all, he has one of the coolest outfits in the Marvel universe. He's also one of the most powerful Avengers and boasts an insane amount of victories compared to his losses when it comes to fights against super-powered baddies in the Marvel world. Also, Black Panther was the only non-white character in The Avengers for many years, which was both an important moment in comic book history as well as pop culture history. Initially, he was thrown aside for more popular members of The Avengers, but he has grown to become just as respected as Iron Man or Captain America. Something about Black Panther comics that has always been unique to me is the different kinds of characters that inhabit them. While Black Panther eventually leaves Wakanda to take on forces in other places, while he's there, we get to see this amazing, scientifically advanced take on Africa that is worlds different than anything we'd seen in Marvel before that point. While you'll see your fair share of Avengers here and there, there are also tons of unique Black Panther characters that he encounters while being the king of Wakanda that you just won't find in any other comics. 
Alongside the various heroes that Black Panther has endeared himself to over the years, there are also many that fall into a grey area when it comes to good and evil. We're going to explore all the characters of the Black Panther comics, so let's see just who has interacted with the King of Wakanda throughout the years. 
Are There Characters Specific to Black Panther Comics?
Considering Black Panther is a crucial part of The Avengers, many of the characters in the Black Panther comics will appear in other comics as well. He has several characters that generally only appear in the Black Panther comics, and those are generally people that he meets and interacts with while ruling as king of Wakanda. 
There are also a handful of characters that only appear in Black Panther stories, and these generally involve his ancestors and members of his family that don't venture outside of Wakanda as Black Panther does. 
What Kinds of Characters Inhabit Black Panther's World?
Black Panther has some truly unique characters as Wakanda is much different than the majority of places that you will see in the Marvel comics. The characters he interacts with are everything from members of The Avengers to tribes leaders, scientists, and even some out there characters from other species or even planets. 
Black Panther has pledged himself to The Avengers for many years, and because of that, he shares many of the same relationships that they've had in the comics too. Black Panther also holds his ideals very highly and will often embark on solo missions, leading him to meet unique characters in the process. 
Who Are Black Panther's Allies?
Black Panther has acquired many allies throughout his years as the king of Wakanda, and his allies come in many different forms. Some of them are superheroes like himself, but others may just be those fighting on the right side of justice and those that he shares a mutual respect with. Let's check out who Black Panther teams up with from time to time.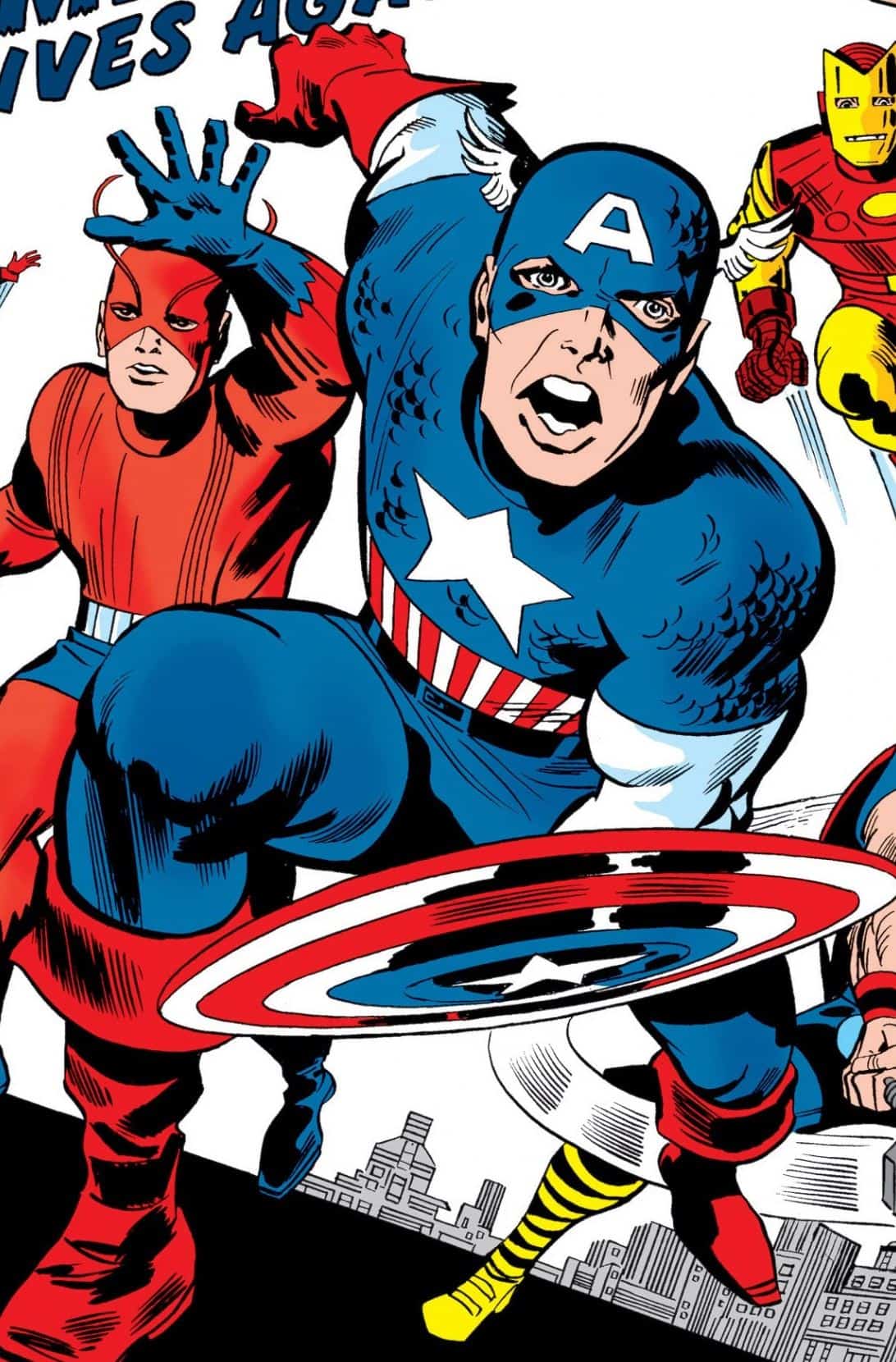 As respective leaders of their countries in some ways, Captain America and Black Panther have always shared a camaraderie. Their bond goes back many years, and it's actually the Vibranium that comes from Wakanda, which is used to create the iconic Captain America shield. The respect these two share for each other is immeasurable, so while they aren't always on the same side, they generally manage to come to an understanding most of the time. While Wakanda usually doesn't mettle with affairs outside their country, Black Panther joined Cap's side in the famous Civil War storyline, showing the respect he had for him by fighting a war that he never needed to be involved in. 
Captain America is one of the more beloved characters in all of Marvel, so it makes sense that Black Panther would respect him greatly and become one of his most trusted allies in The Avengers. I've always liked Captain America as a character but not necessarily because he's a superhero. He is given the responsibility of putting an entire nation on his back, and I've always found that level of pressure he has to deal with to be admirable. With Black Panther, he is doing the exact same thing for Wakanda, so the respect these two share comes from being put in very similar circumstances. 
See also: Black Panther vs Captain America
The Fantastic Four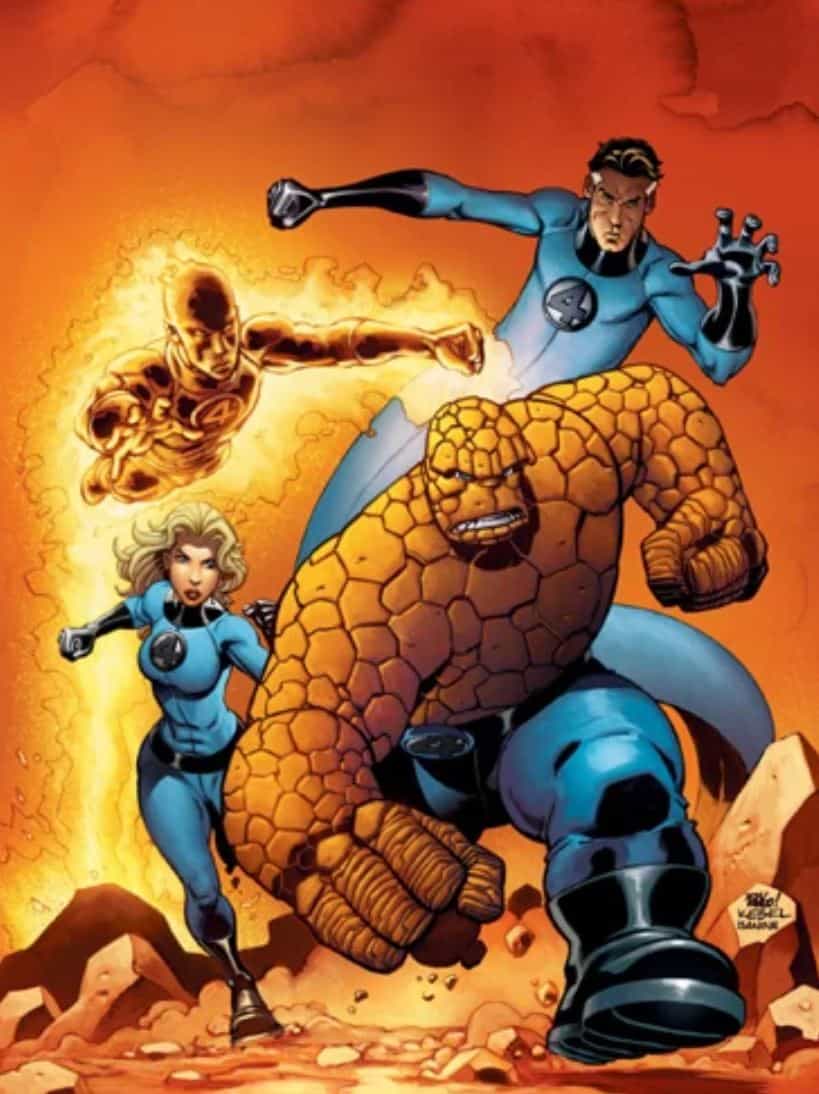 When Black Panther first hit the comic book shelves, he was brought into the larger Marvel universe in a hurry by none other than The Fantastic Four. Initially, Black Panther fights the team as a whole in order to test himself to see if he is ready to face Klaue. After The Fantastic Four overwhelmed him, they quickly reconciled, and the team became one of Black Panther's most trusted friend groups. Things did take a turn eventually in the Civil War storyline, but eventually, the two sides made up and remained dedicated allies from there on out. Black Panther doesn't trust many people, but The Fantastic Four and Reed Richards, in particular, are characters he has let into his closed circle. 
It was definitely risky to introduce Black Panther with some of the most beloved characters in comic book history, but the gamble paid off, and the combination of The Fantastic Four and Black Panther has been a welcome sight in storylines throughout the years. The Fantastic Four are far from my favorite superheroes, but they definitely fit within the world of Black Panther because of their penchant for scientific discoveries. I've never found any of the characters to be all that cool but seeing Reed Richards and T'Challa hit it off a fun pair to watch in action because of how different their powers and backgrounds are. I think Black Panther sees him not only as a friend but as a scientific asset that can help further the development of Wakanda too. I'm not saying Black Panther uses people, but he puts his country first and foremost, and that can often lead to him having alternate agendas.
Storm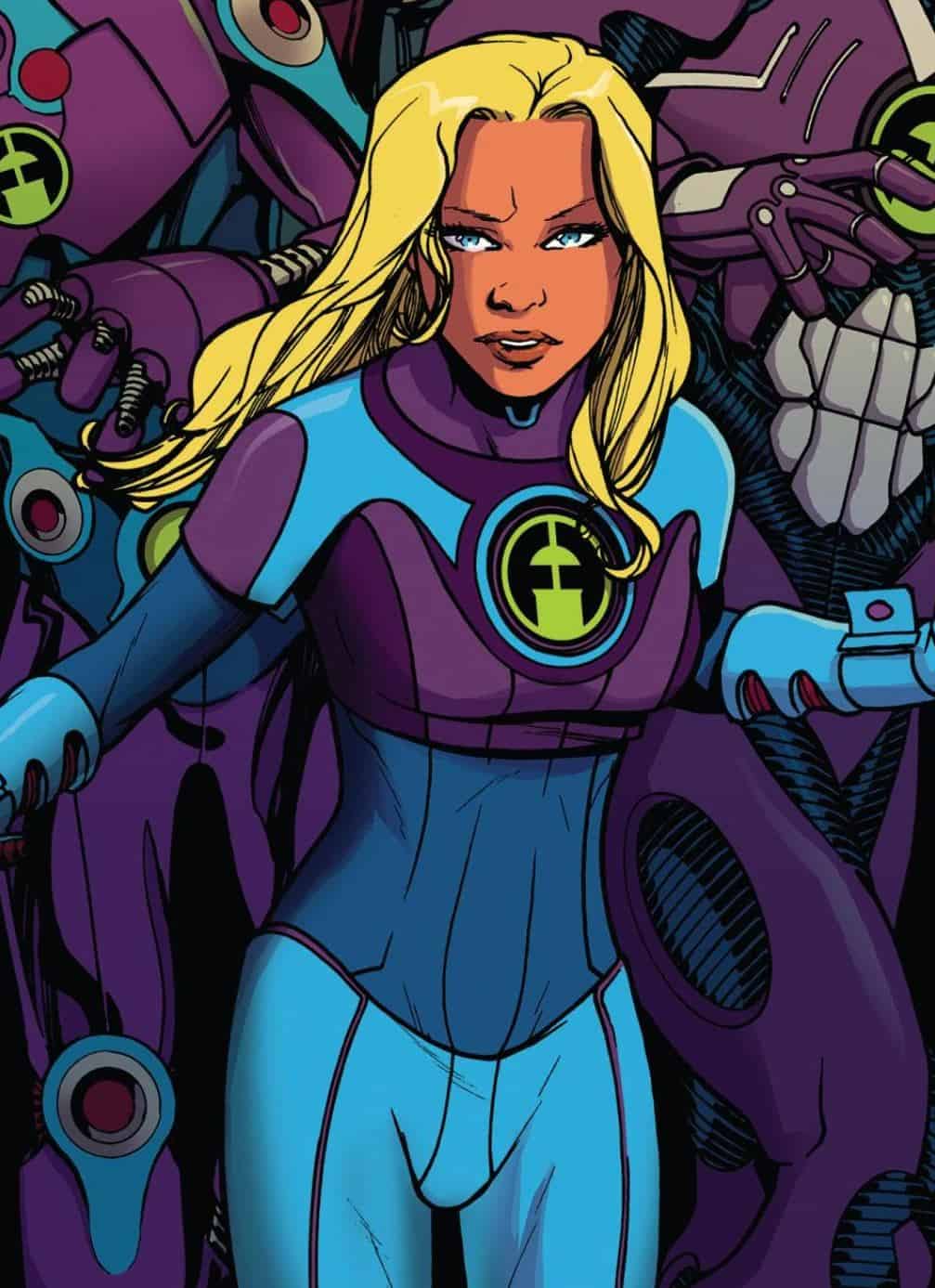 Storm and Black Panther's relationship is a well-documented one as well as a very complex one. They started dating long into Black Panther's story in the comics, but it's revealed that Storm actually grew up in Wakanda for a time. Storm is one of the most powerful X-Men in existence, and her eventual marriage to T'Challa, aka Black Panther, made for an iconic moment in the comics. The marriage didn't exactly last a long time, but while it lasted, two of the biggest superheroes in comics enjoyed a union, and having Black Panther ally himself with the X-Men was a welcome sight to see. They made for an incredibly powerful couple, and their journeys together are all worth a read as it took them to some truly out-of-this-world places. Their relationship ultimately took a turn for the worst, and they became quite violent towards each other, but when they were together, it was one of the few times that Black Panther really felt at peace.
I loved the period of time where Storm and Black Panther were married. Some were annoyed by the retconning of Storm being from Wakanda, but to me, it made perfect sense, and the two of them were a perfect match that took on some incredibly powerful foes such as Galactus. Storm is basically a god, with some of the most unstoppable powers in all of Marvel, and her mixed with the most dangerous melee fighter on earth made for an explosive combo on the pages. I've never found Storm the character to be all that interesting, but surprisingly, her post-breakup storyline with Black Panther added a lot to her intrigue as she actually plotted to have him killed. Not a great breakup, to say the least. 
Everett Ross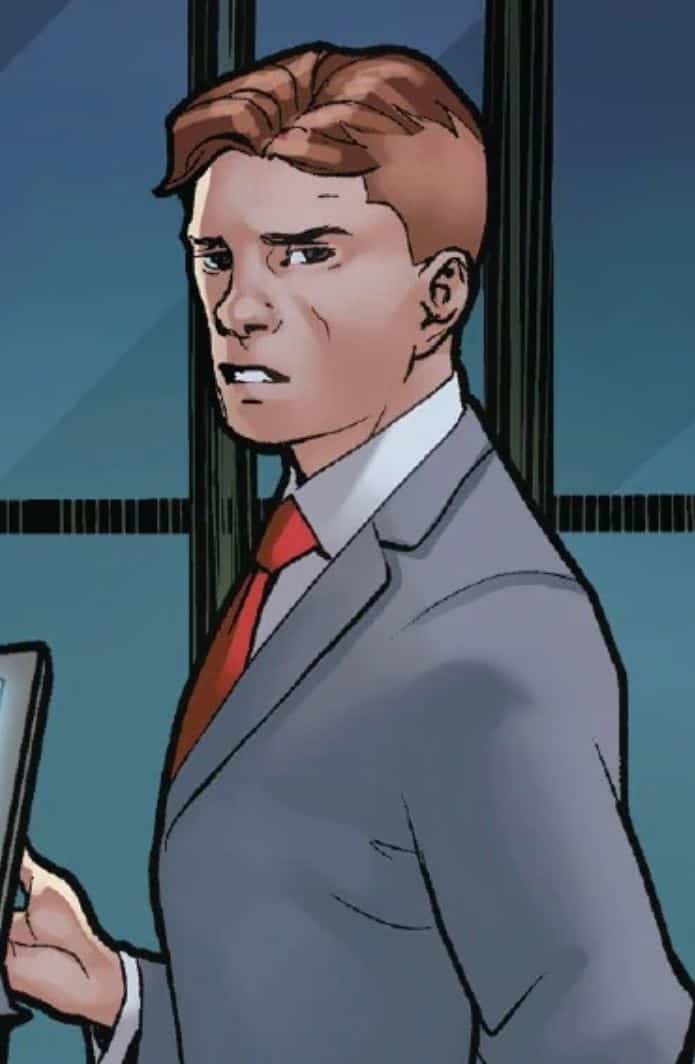 Portrayed by Martin Freeman in the Black Panther movie, Everett Ross has been a most unlikely ally for the king of Wakanda. See, Wakanda just doesn't trust the outside world and especially doesn't trust white men. They also tend to hate government officials, so of course, Everett Ross happens to be all of those things. Despite that, Everett and T'Challa have had a great relationship that has lasted many years. The two became allies when Everette was assigned to escort him as a foreign diplomat, and from there, he became one of Black Panther's most trusted allies in the outside world. He quickly became infatuated with Wakanda and became an important resource for Black Panther. Both sides have sacrificed for the other many times, and the relationship has been one of Black Panther's strongest.
Everett Ross was brought in as an audience surrogate of sorts for Black Panther readers but eventually became a character worth rooting for all on his own, and he's one of the few nonfighters that Black Panther trusts in the Marvel universe. There's nothing too interesting about Ross, but his inclusion is a necessary one, in my opinion, as he helps T'Challa begin to trust white people and allow his civilization to become part of the greater world. Ross is very much a stranger in an alien world, and he is treated as such but rarely shows fear despite everyone in Wakanda seeing him as an enemy upon his first arrival. 
Okoye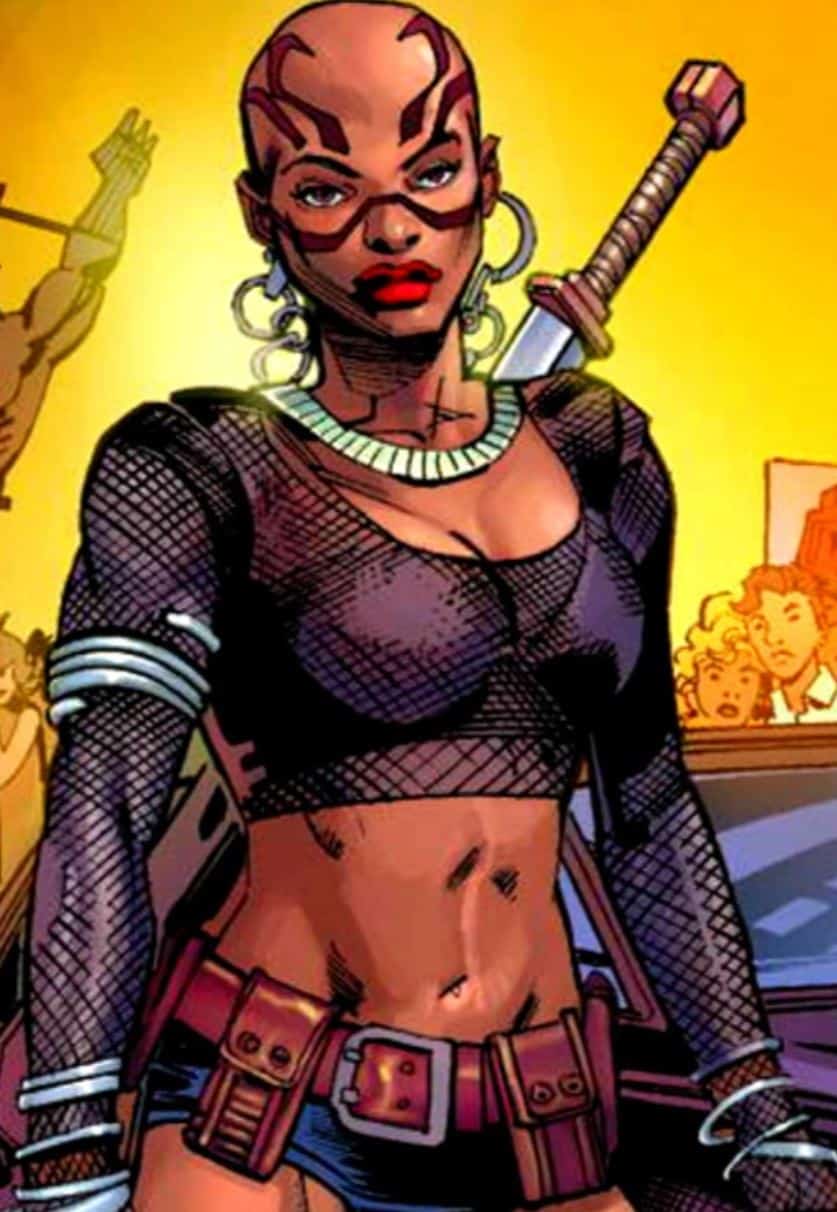 Wakanda is kept safe by an elite force of the Dora Milaje, and the leader of it is Okoye, one of the most elite warriors in Wakanda. While it's tough to get close to T'Challa, Okoye was actually chosen as one of T'Challa's wives in training. This quickly didn't work out, and instead, Okoye became something of a bodyguard to Black Panther, fighting side by side with him on many occasions. She doesn't have anything in the way of powers, but she's devastating with a spear and among the most brilliant military mind the country has to offer as well. She's taken on many tough battles alongside T'Challa and has also fought alongside Shuri on occasion as well. 
Black Panther is an awfully tough judge of character, which has led him to reject the alliance of many different people, but Okoye is one of the truest allies he's had in the comics, and she continues to shine as Wakanda's most decorated and trustworthy warriors. Okoye is a complete badass and has one of the most accurate depictions in the Black Panther movie possible. She's no superhero, but she's an incredible warrior, and the thing I love about her is how brutal she is. The women of Wakanda are far from the damsels in distress that you see in other Marvel comics; they are very much the elite warriors of this nation, and to see that cliche flipped on its head is awesome. 
White Wolf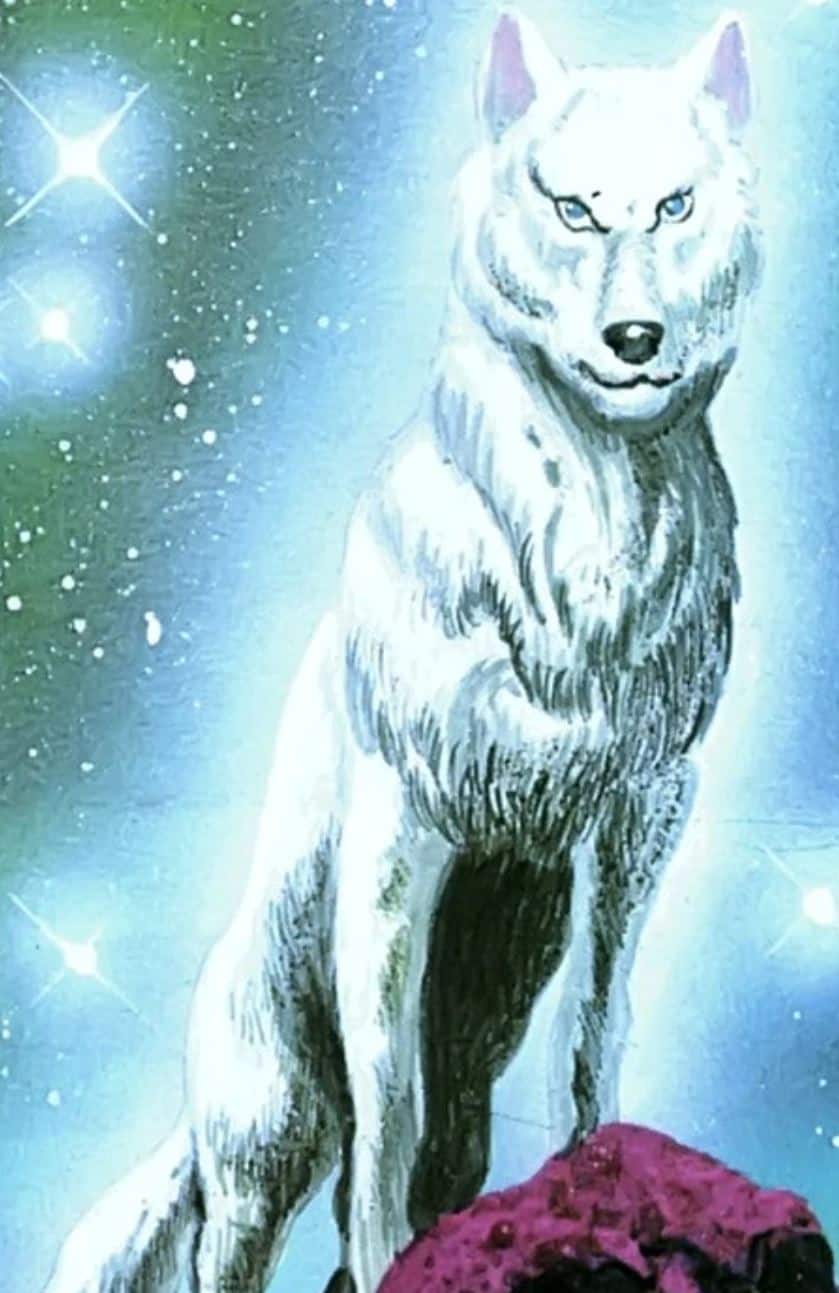 Black Panther has the weight of a country on his shoulders from the get-go, but luckily, he doesn't have to do it alone. He has a faithful ally in his chosen brother, Hunter, who goes on to become the hero known as White Wolf and acts as the head of the security in Wakanda. He harbors some jealous feelings for sure, as his brother has more than he could ever imagine, but he manages to curb those feelings of needing to upstage his brother. In order to show his brother how much he means to Wakanda, he appoints him as head of the Hatut Zeraze, who are among the powerful warriors that Wakanda has to offer. He's come to odds with Black Panther on some occasions, but ultimately, he's been a great ally to his adopted brother. 
White Wolf has been part of several storylines since his inception in 1999 and is one of the more intriguing and mysterious characters in the Black Panther comics. He's quite a bit more brutal than T'Challa, but his no-nonsense attitude is attributed to his overwhelming pride for Wakanda. It's unfortunate that Marvel couldn't figure out a way to get White Wolf into the first Black Panther movie, but I'm willing to bet that he makes an appearance in the sequel as he's one of the more interesting characters in Wakanda. He also has a pretty mysterious past, so I would think you could do pretty much anything you'd like with him when it comes to his story. With no T'Challa going forward, it would be a big move to make White Wolf a prime part of things in that series going forward. 
Shuri
Shuri is Black Panther's younger sister and has served as both his confidant and creator of many of the weapons he uses in combat as well. She's also an accomplished fighter and has actually worn the Black Panther mantle on a few occasions as well. She's one of the only people that understands the weight on T'Challa's shoulders as a leader, and she's been a close ally to him in ruling as well as on the battlefield. While you might think a relationship between a ruler and subordinate might be contentious, Shuri and T'Challa show all the time how much they care for each other. She's pretty much the only one of his allies who can keep his head on straight, and when the pressures of being a king get to him, Shuri is there to straighten him out.
Shuri made a big boom on the big screen with the Black Panther and has been a consistent part of the Black Panther comics for years. She's an awesome character who has shown she has what it takes to take the mantle of Black Panther on many occasions, and she manages to show the same battle prowess as T'Challa on many occasions as well. I love that Shuri is far from the warriors that the Dora Milaje are, and yet, because of her expertise and science, and mind for strategy, she ends up being just as deadly on the battlefield. She uses her tech to support her combat tactics, and it makes for a different kind of Black Panther that's less brutal and more clever when it comes to taking on her enemies. 
W'Kabi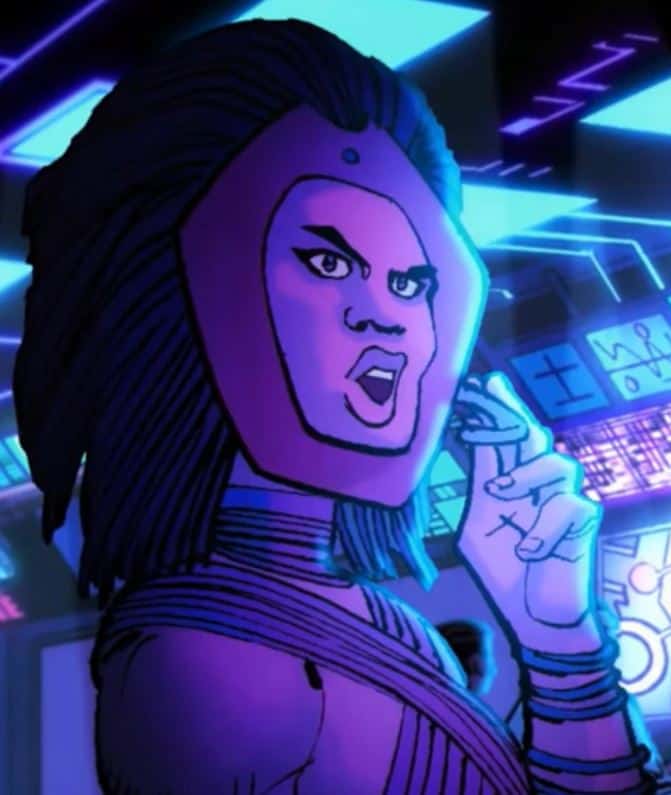 Although they are seen at odds by the end of Black Panther, in the comics, there are few who are more devout allies to T'Challa than W'Kabi. He is essentially the second in command to T'Challa and has proven to be his most trusted ally, even going so far as to die in T'challa's arms while defending him from the terrifying force known as the Morlun. He's a tragic character, but nonetheless, a reliable ally for T'Challa and one of the most dedicated warriors to Wakanda that we've seen in the comics. 
Some are thinking that W'Kabi might take up the mantle of Black Panther in the upcoming movie sequel, but W'Kabi actually helps groom Shuri in the comics when she's preparing to take up the Black Panther suit. Wasabi is a great character because he's essentially the only respite that T'Challa gets from the everyday grind of being king of the most technologically advanced city in the world. He's always there for T'Challa and helps takes the weight off his shoulders for the time that he's around. He doesn't ever get to be a compelling character that is worthy of his own comics, but he's a perfect side character that helps complete the picture of Wakanda. 
Luke Cage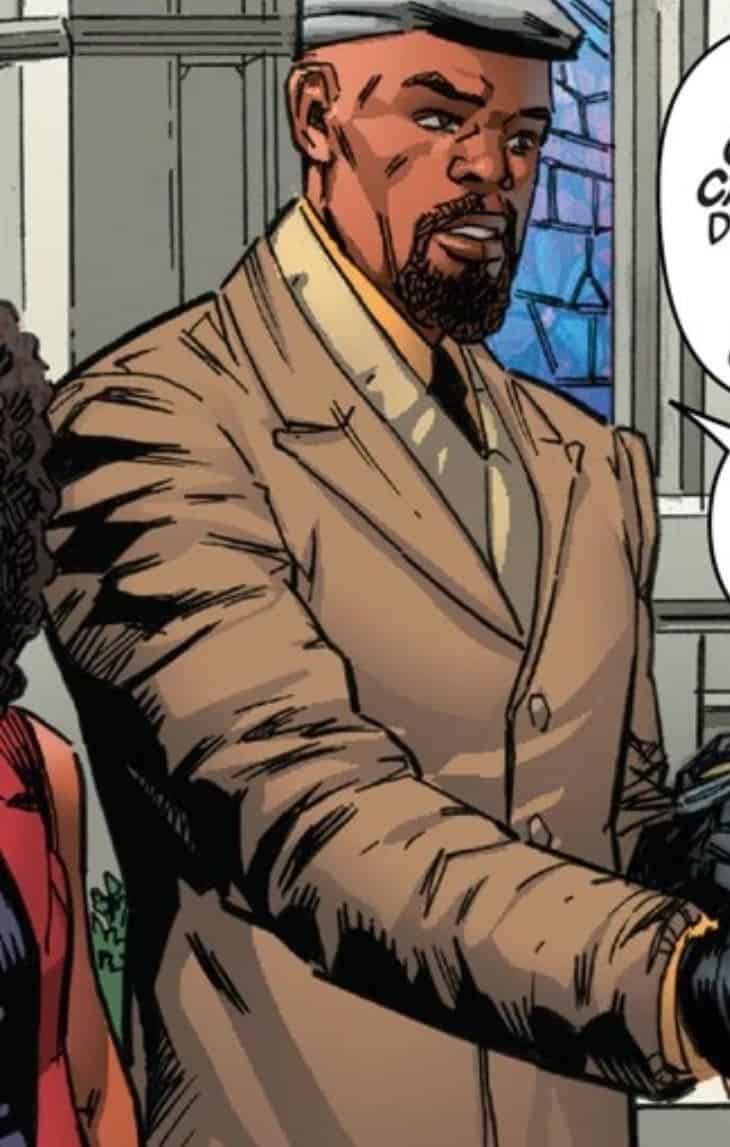 Luke Cage is one of few African American heroes in the Marvel world and has always looked up to Black Panther in the way that heroes like Spider-Man have looked up to Captain America. The two crossed paths after T'Challa made his way to New York, and during their first encounter, Luke Cage ends up being Black Panther's personal bodyguard for a time. The two have a great report, and Luke has found himself in Wakanda several times, becoming one of the most trusted allies that Black Panther has. He's gone so far as to consider Luke Cage a true brother and even helped him during the Civil War, where Black Panther took Captain America's side. 
Luke Cage is a phenomenally brutal character in the comics, and his fight scenes are almost comical to read because of the amount of damage he causes. This dude swats people away like flies and takes bullets to the chest and chucks people into walls, rips off car doors, and just generally is one of the more fun superheroes to watch in the comics. He and T'Challa make a great pair, and it's clear that he's impressed right away by Luke's insane combat abilities, and from there, they're friends for life. It's pretty cool to see T'Challa actually trust someone he fights within the comics, as it's a pretty rare occasion. 
Who Are Black Panther's Neutral Characters?
Aside from his allies, Black Panther also has characters who tend to shift sides that they're on. These characters may appear evil at times, but they also find themselves with understandable agendas too. 
Kraven the Hunter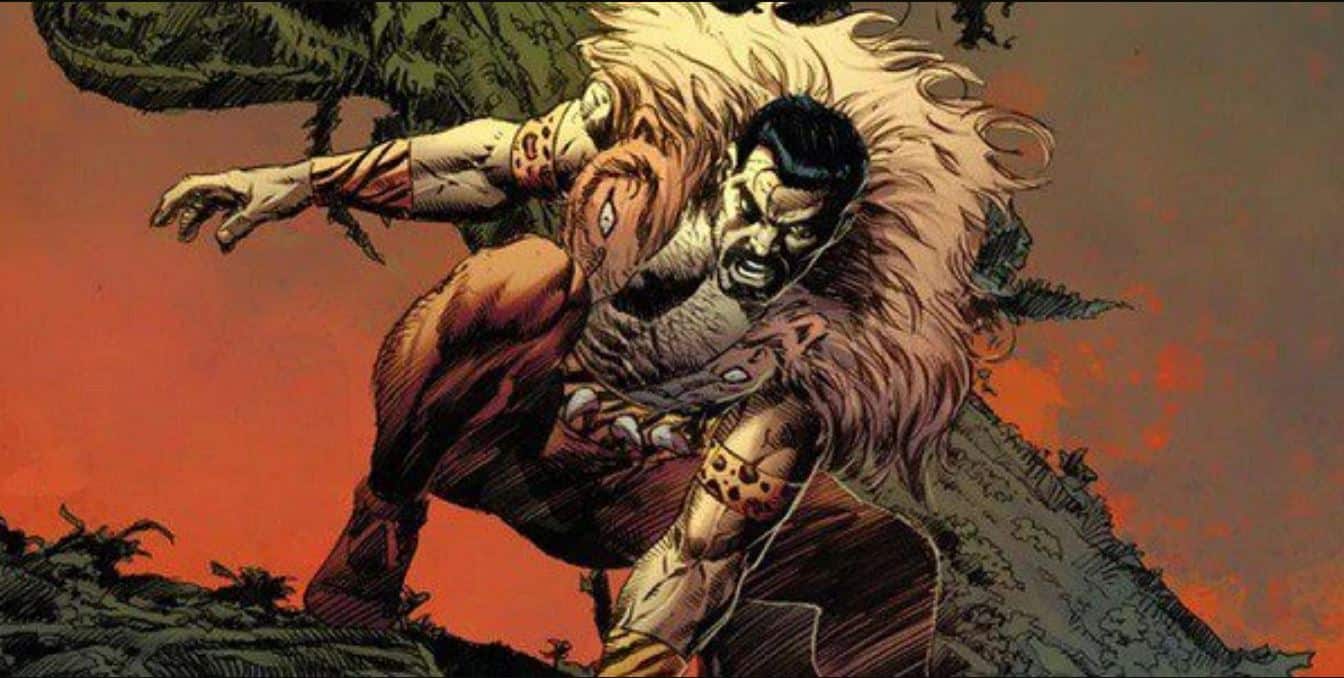 While Kraven might seem to be an evil villain for those who have seen him in the Spider-Man comics, he's not a truly evil character. He fully believes that the hunt is the only thing that really matters here. He's not hell-bent on world domination or anything of the like, but just so dedicated to his goal that it gets him on the bad side of many heroes. Black Panther is one of those characters on his list, and although their battles are fierce, there seems to be mutual respect for each other on the battlefield. Kraven's dedication to the hunt has gone beyond just himself, as his son also has tried to capture the ultimate game on many occasions as well. 
Kraven is certainly not a good guy, but something about his pursuit of the hunt has made him a consistent character in the Black Panther comics, and while he's rarely on the side of good, his ideals place him firmly in the grey area. I've always found Kraven to be unique because he exists in a world so completely different than his own. He has no real evil plans and rarely accepts help from evil villains. The passion he has for killing those who he's marked as big game is as unique as it gets, and despite it leading to many deaths of innocents along the way, there is something to respect about his singular drive towards his goal.
Namor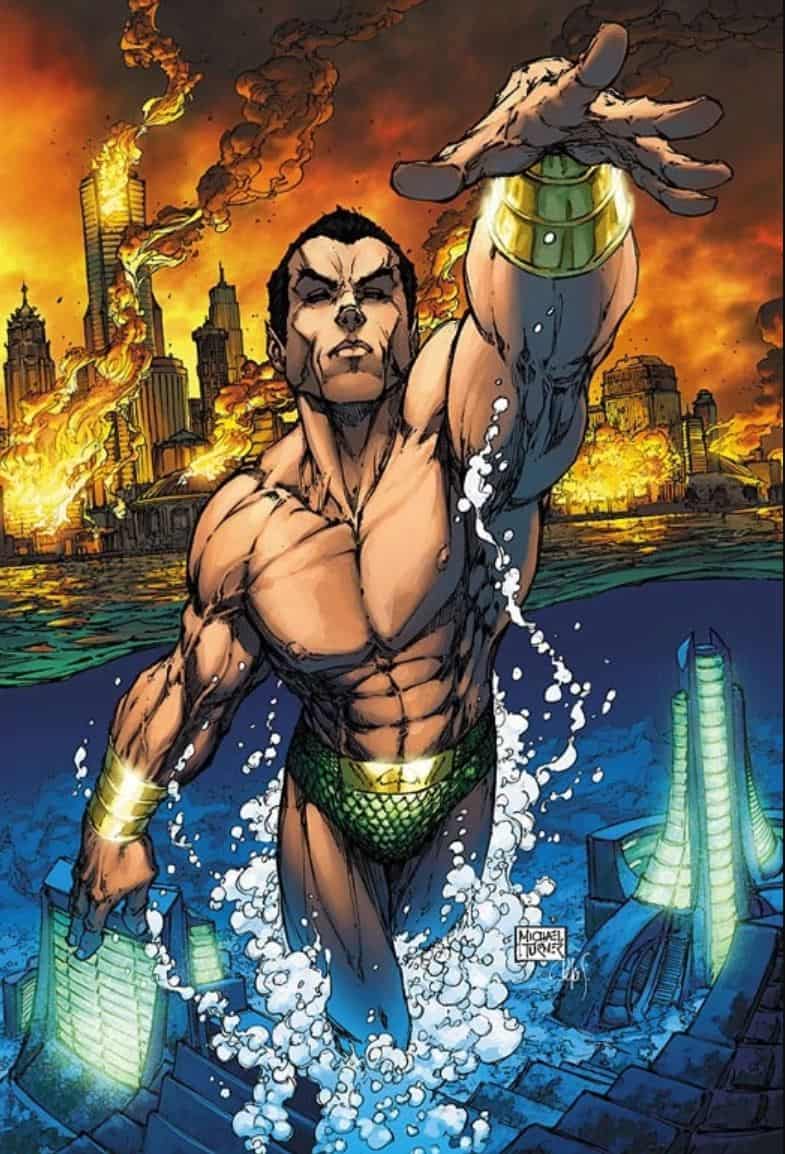 Namor is an ass. That's not an exaggeration, he's one of the rudest and cockiest characters in all of Marvel, and despite that, he's very much like T'Challa in many ways. Namor is the leader of Atlantis, which is a city of people that have been hidden away from the rest of the world. Sounds similar right? Well, Namor is quite a bit less understanding when it comes to the other citizens of the world, and it's led him to come to odds with Black Panther on a few occasions. Unlike Black Panther, he's a true mutant, with the ability to fly and super strength and speed as well. Black Panther and Namor came to odds under one circumstance where Namor was possessed and killed a ton of people in Wakanda. This led to one of the most brutal sequences you can read, where T'Challa beats him thoroughly and leaves him on an exploding planet to die. 
Namor and Black Panther certainly aren't friends, but Namor is far from evil and has been one of the most consistent anti-heroes in Marvel since his inception. He's an awesome character who is just impossible to be friends with, so Black Panther has nothing to be ashamed of. Namor has been around for forever, but I'd be willing to be that most people would have no idea who Namor is if you asked them. That's because he's never really been able to break into the mainstream of comics. He's an anti-hero, which you would think people would gravitate to, especially with Deadpool's recent popularity, but nope, the king of Atlantis just continues to come into stories here and there, be a pompous ass, beat down people, and return under the seas before anyone can get too friendly. 
Erik Killmonger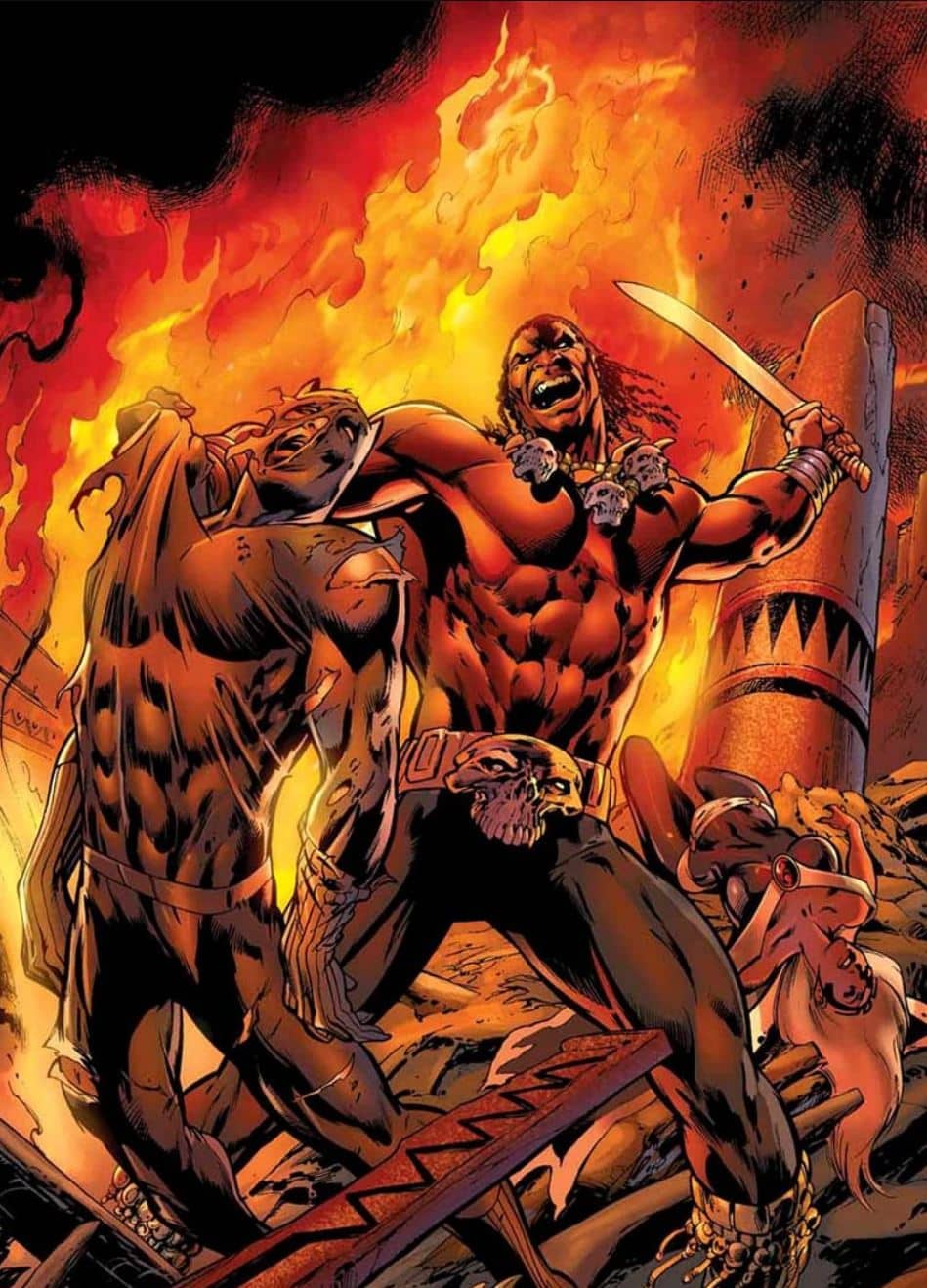 He might be known as the main villain of the Black Panther movie, but he's far from an evil person. Erik has had one of the toughest lives of anyone in the Marvel universe, and because of that, he grew up to be quite the impressive mercenary. His fury over the death of his father and Wakanda's refusal to use its technology to help the greater world. This is what brings him back to trying to take the throne from T'Challa, and even though they have brutal battles throughout their time in the comics, T'Challa refuses to deal with killing blow and eventually comes to understand Killmonger's motivations. 
They are fierce rivals for sure, and Killmonger has found himself on the bad side of things more times than not, but he's a villain that manages to have an understandable motivation amongst all of the atrocities he's committed. He's even donned the Black Panther suit on occasion as well, showing that he is capable of being a leader himself. I think Killmonger is the natural progression for the next Black Panther in the comics. He's a monster of sorts for sure, but he's not insane and actually has a good head on his shoulders and some pretty intriguing ideas when it comes to what he would do as king of Wakanda. Sure, most of those ideas involve declaring war against the world and conquering it for Wakanda, but if those ideas could be spun just a bit, I think he could become a competent leader and worthy of the Black Panther mantle. I still have my fingers crossed he gets revived in the Black Panther sequel and becomes a hero, but I might be alone there. 
FAQ – Black Panther Characters
Question: Is Black Panther alive in the comics?
Answer: Yes, but there have been times where he's been very close to dying, and future Black Panther actually has died. 
Question: Has anyone else worn the Black Panther costume. 
Answer: Shuri and even Killmonger have donned the costume at times in the comics. 
Question: Has Black Panther been beaten?
Answer: Although he's one of the most powerful Avengers, he's been beaten on a handful of occasions, including once by Kraven the Hunter's son, who thoroughly defeated him. 
Conclusion
Black Panther has become one of the most known characters in superhero history, so I hope you enjoyed this journey to discover the supporting characters that make up the comics. 
For more inspiration, check out our full guide on the best Black Panther merch here!
Recommended Reads: