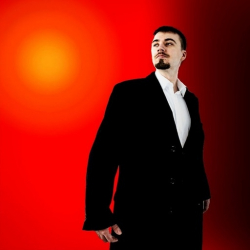 Latest posts by Stefan Stevanovic
(see all)
Spiderman was always a source of inspiration for companies as one of Marvel's most beloved characters. They would use the superhero to create items such as mugs, shirts, pens, and numerous other knick-knacks. Among others, Funko Pop! decided to develop its series of Spiderman toys to honor the insanely popular comic book character.
If you checked out some of my other articles on the website, you would notice that I'm really into Funko Pops! They are great items for your house, as you can put them just about anywhere. If you have an extensive collection, you can place it in a cupboard or some other prominent place in your home, showcasing it to all your friends.
What is really cool about them is that you can use them as toys and collectibles. You can buy just one and put it on your work desk, or you can purchase a horde. Furthermore, they also make for excellent gifts. Even if a person is not that into Spiderman or Marvel, they can always use the doll as a decorative piece.
My favorite Spiderman Funko Pop! is Funko Pop! Marvel: Animated Spiderman- Spiderman (Exc), Action Figure. It depicts the superhero in his most common position and in his traditional outfit. Nowadays, there are so many Funko Pop! Spiderman products out there that anyone can find something cool according to their personal taste.
Key Info Up Front
Spiderman has some of the most popular Funko Pops! on the market. People are buying these collectibles in droves, which makes sense given the superhero's global popularity. The one I like the most is Funko Pop! Marvel: Animated Spiderman- Spiderman (Exc), Action Figure.
These products make great collectibles and gifts but are not the best toys. You can use them to decorate just about any part of the house, as they are relatively small and non-intrusive.
What Were the Selection Criteria?
When making this list, I did my best to add the most peculiar Spiderman Funko Pop! on the market. Keep in mind there are many Spiderman Funko Pops! out there, and you can easily omit one from the list if you're not careful. Here is what I focused on when I made the list:
Sold through the most prominent online shops.
As authentic as possible.
Have something unique that separates them from the rest.
So, if you want to create a new Funko Pop! Spiderman collection, you might as well read this article and buy all the products mentioned. All of these are pretty incredible in their own right, so there are no wrong answers here.
Let's start with the product I like the most.
I gave this Spiderman an advantage over the others because it is simple and straightforward. A lot of Funko Pops! combine elements from other comic books, or do other ridiculous things with the superhero. This can be a bit overbearing, especially if you prefer authenticity. And, to be honest, it doesn't get much more authentic than this.
Peter Parker is in his usual position, with hands spread outward as if spraying web onto the opponents. In my opinion, this is as authentic as it gets for the superhero. If you want to buy someone a Spiderman Funko Pop! you can't go wrong with this one as it is a universal design that doesn't tinker too much with the original formula.
Pros
This is the most standard Spiderman outfit and Spiderman posture, and you can't go wrong with it.
If you're looking to buy a Spiderman Funko Pop! for someone who is not a big fan of the superhero, you should probably go with this one.
Cons
Although these are the standard Spiderman colors, they are a bit dull when compared to the colors used for other Funko Pop! dolls.
This model showcases Peter Parker in his first iteration of the costume. As you can see, the outfit is very unpolished, making it look as if he took a few things from his closet and went outside to fight crime (which is what actually happened).
The thing I like the most about this figure, except that Peter Parker is unmasked, is his shoes. He wears blue sneakers with a red stripe and white soles. Although the rest of the costume is well designed, the sneakers look very casual and add something special to this Funko Pop!
If you check his face, you will notice that Funko Pop! made him look young, which is very hard to accomplish with the typical, minimalist Funko design. As someone who likes Spiderman's origin story, I really dig this model. It tells us the whole story about his clumsy beginnings, right after Peter received his extraordinary powers.
Pros
One of the rare Funko Pops! where Peter Parker is unmasked.
His sneakers are the coolest part of the outfit.
I love how the costume looks. You can tell it's a makeshift outfit made by a person with limited tailoring ability.
Cons
Although esthetically pleasing, it feels very static. You don't get a feeling that this is a superhero.
See also: Spiderman-Themed Crocs Guide: Top Picks and What to Look For
This item is especially great for collectors. It was Funko's way of celebrating Marvel's 80th birthday, and Spiderman is depicted in the same manner as in his first comic book appearance.
Although I complained about the previous model not being dynamic enough, you can't say the same thing for this one. Spiderman is perched on a stall as if sticking to a wall with his back. His arms are spread, and you can see a spider web coming out of them, helping him stick to the surface. The soles of his boots are also attached to the wall. All in all, this is one of his usual positions in the comic book, where he attaches himself to a wall and looks down at the streets in search of bad guys.
Pros
A very detailed outfit with excellent black and light blue colors.
Peter Parker's stance is often shown in comic books. You might not notice it instantly, but it is a great homage to the source material.
Cons
The spider web looks like it's coming out of his armpits, which is a bit trippy.
Spiderman comic book gave us one of the funniest, most popular memes ever. Unless you've been living under a rock, you probably know the image where two Spidermen point at each other. It is one of those memes that is commonly used in situations where you want to indicate that both individuals are the same.
What makes this particular Funko Pop! so unique is that you get not one but two Spidermen allowing you to recreate the meme. They are pointing fingers at each other, as depicted in the comic book panel. In fact, they are even pointing at each other in the packaging, which I found to be hilarious.
In my opinion, the best thing about this product is that you can buy it for just about anyone. Even if they're not a big fan of Marvel or Spiderman, they will probably be overjoyed to have this popular meme embodied on their work table.
Pros
One of the greatest memes ever recreated through Funko Pop! figures.
Both Spidermen are in the same stances as shown in the comic book panel.
Cons
Their outfits are not very detailed compared to some other Funko Pops!
If you lose one of them, you'll be left with an ugly, subpar Funko Pop! pointing the finger at passersby.
When talking about Spiderman, you probably won't think about strength. This superhero is constantly praised for his senses, agility, and mobility, but not necessarily his muscles. And that is precisely the thing that sets apart this Funko Pop! from the others.
Instead of his usual mask, Spiderman wears a clean red mask with emphasized eyes and a few sharp lines. It reminds me a lot of Deathstroke's or Deadpool's masks. The item looks very malicious, completely altering Spiderman's otherwise jovial persona. But this isn't the only cool thing about the model. Every part of the outfit looks different compared to the default model.
Even his stance is quite intimidating. The superhero is clenching his fists as if getting ready to throw down. Or, perhaps he is just seeking vengeance or trying to make a point during conversation; who knows. The only that's certain is that this piece is really badass.
Pros
This Funko Pop! completely alters Spiderman's persona. It makes the character look vicious and downright villainous.
Although the costume has only black and red, with a pinch of gray, I love how the creators utilized them.
Cons
Due to the mask, you can easily confuse this character for Deathstroke or Deadpool. This is especially troublesome if you're showcasing a collection of Funko Pop! dolls, as this one will look as a product that doesn't belong.
See also: 22 Best Spiderman Backpacks [2022]
As the name implies, Mangaverse is a series of Marvel-inspired comics that made a nice swerve. Instead of the usual American art style, these issues draw inspiration from manga publications. Furthermore, the storylines are completely altered, giving readers a new experience. The writer used Oriental folklore as an inspiration adding things such as ninjas, Buddhism, etc.
There are several things that are different compared to the traditional outfit. For example, the superhero's eye sockets are much bigger, probably referring to the Chibi art style. He has bandage wraps around his wraps, which likely indicates that he is a martial arts specialist. Finally, the spider logo on his chest is completely altered.
The superhero has an exciting posture, and I'm not sure if he's getting ready for a fight or is trying to flee the scene. My biggest issue with this particular product is that most individuals will not get the reference. Not many people have read Marvel Mangaverse, so this specific model might even seem like a cheap knockoff. Anyway, if you're buying it as a gift, make sure that the person will like it.
Pros
Great present for real Spiderman fans.
I love the sneakers.
Cons
I think that a lot of people will get confused with the model. The clothing pieces are very different, one from another, and there isn't much "synergy" between them. In fact, you might even call the outfit ugly.
Even if you like Marvel Mangaverse, you will probably want to prioritize some other Funko Pop! products.
If you're looking for something really trippy, you should get the Iron Spider with Nano Gauntlet. It is Spiderman's iteration from the Avengers: Endgame, and it is one of Peter Parker's most complex, most detailed outfits.
This is one of numerous Avengers Funko Pops! from Endgame. The series also features the likes of Hulk, Captain Marvel, Bro Thor, etc. As for the figure, I think it is pretty awesome in its own way. Spiderman is almost glowing making it look completely different from other items in the series.
Although not my favorite toy, it is definitely worth a purchase. It shows Spiderman in a completely different outfit. It is a part of a nice set, and I'm almost sure that Marvel fanatics will go bonkers over it.
Pros
Completely different style than some other Funko Pops!
Mandibles are pretty cool.
I also like that the collectible has a dynamic stance.
Cons
Although the glowing paint is unique, it makes the model look cheap. Aside from having a different feel, I don't think it adds to the model.
Spiderman's base model is not the best representation of a man-turned-half-spider. If you never saw the superhero cast web, you couldn't even make the connection. The only clue that he is somewhat related to arachnoids comes from the logo on his chest. Beyond Amazing Spider-Man corrects that mistake by showcasing what a real half-man, half-spider should look like.
Spiderman's arms remind me of Doctor Octopus. They have numerous joints along the entire length. As for Spiderman's stance, he is kneeling on his left leg, with his fist clenched, preparing to land a blow. Although it isn't exactly a dynamic posture, it also isn't a passive one.
I'm not sure how to rate this particular product. Although I got the spider costume, it is a bit icky. In fact, after seeing this iteration of the superhero and realizing this is how the original outfit could've looked like, I'm really grateful that the comic book creators made it the way it is.
Pros
If you ever wanted to know how an enhanced Spiderman could've looked, here you go!
A red spider sign on a white background doesn't look bad.
Cons
Some color combinations, such as red and pink, look really bad.
This is one of my least favorite Spiderman Funko Pops!
See also: Hot Toys Batman Review and Guide
What If? is a very popular series of Funko Pop! dolls. It features some of the craziest combinations, and I, for once, simply love them.
This particular one is called Zombie Hunter Spidey, and it is basically Spiderman in his traditional outfit and a maroon cape. The cape reminds me a bit of Doctor Strange, but it could also be a reference to Van Helsing or some other monster slayer.
Peter Parker looks very stoic. He's holding the cape with his right hand while getting ready to use his web with his left one. The posture is another thing that reminds me of Doctor Strange. Overall, the outfit is not that different from the traditional costume, and I personally like it.
Pros
Cape completely alters the superhero giving him a different aura.
There are numerous small details on the costume. The net pattern on the shirt is dope.
Cons
I don't have anything special to complain about.
No Way Home Spiderman has a gleaming suit. Instead of the light blue colors, the designers used a bit darker shade of blue.
Two discs, otherwise used by Doctor Strange, are the things that set this costume apart. He has one on his chest, in a similar placement as Iron Man's power core. This disc is yellow and has white webbing inside. The superhero has the secondary blue disc in his right hand, and he's pointing it towards an enemy.
I really like this costume. I always preferred the dark blue color for Spiderman's outfits; it makes the character look gritty. The addition of gold is also beautiful. He also wears gloves that remind me of fighters' gloves. Although Spiderman was never known for his hand-to-hand combat, with these items, he looks much more intimidating.
Pros
Simply an incredible costume that makes Spiderman look much grittier. The color combinations are perfect, and I like the addition of gold and dark blue colors.
The discs also look nice. They have numerous details on them.
Cons
If you look past fantastic costume design and detailed discs, you will notice that the model has a bit too many colors, especially for Funko Pops! which usually have 3 to 4 colors per item.
The thing that separates this product from the others is the purpose behind its creation. As the name implies, this figure has to do with the charity organization that makes children's lives a little bit better. They created the item to commemorate donating $150,000 to them.
All in all, the color change makes all the difference. Some people will like it, and some people will hate it. Personally, I don't know what to think of it, but I would definitely like to have this figure in my Spiderman collection. Peter Parker is on a stall, and he looks as if he's glued to a wall and launching web onto his enemies.
Pros
A change in colors that some people will like.
It is a rare edition commemorating a partnership with Make a Wish.
Cons
Personally, I feel that the colors are a bit too intense.
Companies often use black and gold to create luxurious items. Although this particular figure doesn't necessarily look as such, it is dope nonetheless.
Although Funko Pop! only utilizes two colors, it does it in a very excellent way. They used black to create a background, and then they used the other color to make golden webs all over the body.
One thing that I really like is his gloves. Instead of just putting plain web on his hands, the creators added golden wiring, making it look as if he is a cyborg or some other kind of digital entity. It is a tiny bit, but it makes all the difference.
Overall, I really like this piece. It is unique, and the black color adds an aura of mystery to the character. They also used golden color in a nice way. Somehow, it looks like one of those items that you can put in any household, and it won't look out of place.
Pros
The combination of black and gold colors is incredible.
It looks like it can fit in any house.
The figure has one of the best postures out of all Spiderman Funko Pops!
Cons
Some might find this color combination a bit awkward.
There are two blue dots around Spiderman's temples that look out of place.
Like all other Funko Pop! Avengers, Spiderman has received its gingerbread man iteration (aptly named gingerbread spider-man). The toy is very realistic, and if I didn't know better, I would just go and much on this doll.
Spiderman is perched on a stall, and he has a string of a white spider web in his right hand, indicating that he's flying through the air. The majority of his body is done in dough color, and the creators used small red outlines for his costume. The only thing that is fully colored is his blue pants.
This is a charming model, in my opinion. Ideally, you would want to collect it with other gingerbread Avengers. If you're just looking to buy one Spiderman Funko Pop! piece, this probably won't be it. However, I don't want to take away from this particular product and the series as a whole, as they look really awesome.
Pros
An incredible product and Funko Pop! series.
I like the red webbing on his face.
Cons
Can't say anything bad about this model.
FAQs
Question: What is the rarest Spiderman Funko Pop!
Answer: Based on what I know, I think that Spider-Man (Metallic) (SDCC 2011) (LE480) is the rarest product you can find. It is currently sold for 2,500 dollars, which is pretty nuts if you ask me. Then again, you have to consider the fact that Funko Pops! are prized collectibles for many people.
Question: How many Spiderman Funko Pop! products are available?
Answer: Currently, there is a total of 109 official Funko Pop! items. The list includes some really funky items that I didn't mention in this list, such as Funko POP! Marvel: Venom – Poison Spider Man Entertainment Earth Exclusive or Funko POP Marvel Spider-Man Superior Octopus.
Question: What is the best Spiderman Funko Pop! figure?
Answer: Given there are so many incredible Spiderman action figures on the market, it is hard to choose one. My favorite is Funko Pop! Marvel: Animated Spiderman- Spiderman (Exc), Action Figure just because it's vanilla and it showcases the superhero in his most basic form, but I understand how people would prefer something different.
Conclusion
Spiderman Funko Pops! are among the most sought-after Funko Pop! products on the market. They are really cool in every sense of the word, and you can buy them for yourself, to complete a collection, or as a gift for your friends.
My favorite item is Funko Pop! Marvel: Animated Spiderman- Spiderman (Exc), Action Figure, but there are numerous other products you should consider.
Recommended Reads: