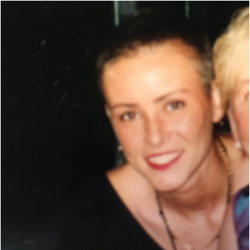 Latest posts by Richelle Tieman
(see all)
Let's Talk About Spiderman
Who can resist those slanted, pearlescent wide eyes penetrating you to the core as he clings to the side of a skyscraper? Or that red and blue skin-tight body suit with webs all over it? Certainly not millions of people worldwide as the Spiderman movies have notched up at least several billion dollars in profits. My son and I are no exception, and Spiderman crocs were certainly something that captured our attention for years during his early school years.
Let's Talk About Crocs
Crocs as a shoe became popular after their release at a boat show in 2002. Their thick sole and long-lasting material created a short-lived craze as people rushed to buy brightly colored shoes that were waterproof, comfortable, and casual. Several years later, they became black-listed, seen as clunky and "ugly." Thanks partly to Kendall Jenner, Post Malone, Justin Bieber, and fashion runway shows, Crocs were back in style as the pandemic rode a wave back to work-at-home comfort gear.
Marry Crocs and Spiderman together, and what do you come up with?  Lifelong favorite foot gear that appeals to everyone!  My son had at least four pairs of Spiderman-themed crocs in his youth, and I must admit being relieved when he transitioned out of that phase.  Sliding foot syndrome, shoes that fell off, or the falls when he tried to run in them were too common for my liking.  He apparently was in the minority, as many children's and adults' feet fit the wider Croc form!
Years of buying Crocs for my nephews and siblings gave me quite the knowledge foundation about Crocs and Spiderman!
Spiderman-Themed Crocs: Bottom Line Up Front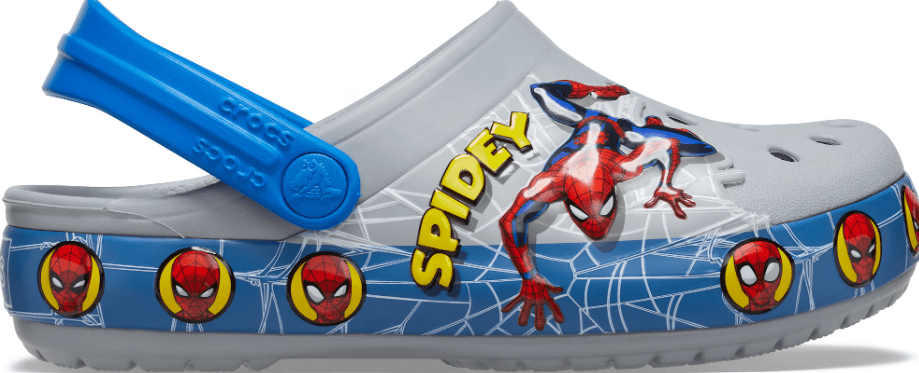 Buying "Crocs" can actually mean many things, as retailers use the word "Croc" for anything from officially patented Crocs to Croc wannabes and even sandals that bear no resemblance to the original Croc!  People worldwide recognize the word Crocs and know it represents cutting-edge technology for flexible, lightweight, and comfortable waterproof sandals that will stand the test of time. I always buy things with durability and quality at the forefront of every purchase.  I have learned through decades of children that it reaps the rewards to pay a bit more upfront for a lasting, well-constructed, comfortable shoe!
My bottom line Croc is the Fun Labs Light Up Spiderman Crocs.
Made by the inimitable "Crocs," it has all the construction and comfort that the brand is known for and a Croslite foam outsole for cushioned shock-absorbing play.  The graphics are stunning and have Spidey's face all around the long-lasting LED light-up band at the bottom. This is one pair that won't wear out before you hand them down!
Considerations When Shopping For Spiderman-Themed Crocs
It was quite surprising to find that the current selection of Spiderman Crocs or even Spiderman Croc "wannabes" has dwindled over the past ten years to leave in its wake a sparse collection of Spiderman branded crocs and even a few other brands that are similar to Crocs. Some were from stores that had not proven themselves to be legitimate sites (ad-scams.com); others had poor graphics or flimsy construction!
When Shopping for Spidey Crocs, There Are a Few Things to be Aware of:
Once you go down that list, it will weed out many of the Spiderman Crocs that may cause purchase regrets.
The next bit of advice is from my experience with second-hand merchandise from Poshmark, eBay, and Mercari.
Definitely check those sites out, search for "Spiderman Crocs," and then use the filters to narrow down your selection.  I almost guarantee that you will find something there that you like. Importantly, always read the buyer reviews! That will give you a lot of information you wouldn't otherwise know! I have had decades of experience with these online thrift stores, and I am thrilled about 80% of the time. That's pretty good, considering the money that I save. Occasionally you will find the odd items that smell like smoke, are poorly packaged, or are not as good as you thought they would be. That usually happened when I hadn't taken the time to read up thoroughly on the seller and/or checked out my other options.
I would tell you that I have a long history of scouring eBay, Mercari, and Poshmark for used children's shoes, and Spiderman crocs are no exception. I found dozens of listings for children's sizes in many unusual and rare Spiderman designs from these second-hand sites. I would encourage everyone to consider searching these discounted crocs for unique designs that not everyone will have. Some examples are listed below – please note that this is a sample of what you will find and probably not the exact listing you will find available.  Now, other sellers could be selling the same shoe, but you will have to determine that when you do your search!
These are from eBay and are a Toddler size 5, used.
This is a sample listing from Mercari that I saw today. These are new, size 5.5T for young children. 
This is a sample listing from Poshmark. This is a child's size 6 for used Crocs.
Those are samples from what the second-hand stores offer, but my product recommendations will always consider an item's availability. That means it has to be available in large supply, which often isn't the case when you buy second-hand.
My Quick List of the Best Spiderman-Themed Crocs
Do It Yourself Spiderman Crocs
Worth Mentioning Spiderman Water Shoes
Spiderman-Themed Crocs Recommendations
These nifty-looking Crocs have Spiderman crawling all over them and maybe even slithering on your feet!  This design looks so real and well made that it will be hard to replicate on any shoe brand.  I am a big fan of Crocs' brand name for its iconic Croslite foam technology, strong heel strap, and durable gripper sole. This shoe has a light-up band around the bottom adorned with Spidey faces!  Long-lasting LED lights are built-in. Superb traction and flexibility. Find these at Crocs.com!
See also: Best Superman Shirt Ideas: 36 Super Picks
Instantly recognizable as the favorite web-slinging superhero, this classic never goes out of style!  Bright red with a blue strap and the legendary luminescent eyes rimmed in black; no other shoe can boast of being known immediately for the brand and the design! All original graphics and the benefits of Croslite comfort. Find these at Crocs.com!
These bold shoes mimic the face of Spiderman with a blue encasement.  These shoes are officially licensed overseas with the Disney and Marvel brand for retailers in Asia. Sporting holes on the sides like original Crocs, these will provide moisture-free comfort and waterproof durability. Strong corrugated bottom for excellent traction; buyers rated these a 4.6/5! There aren't as many ventilation holes in this shoe as you will find in the brand Crocs, so for water and moisture, they won't work as well. Find these at Amazon.
Like a splash of cold water (in a good way) on a hot day, Spiderman looks like he is coming to get you! 3D graphics on these crocs are clear and defined. The top image is bold due to the colors and design, and there are ventilation holes near the bottom, although not as many as I like for a rubber pair of shoes, and there are no pictures or information on the bottom of the shoes. Get these from Kidshoo.
The shoes are made of EVA (which is like plastic and rubber combined) and are softer and lighter than pure rubber.  EVA provides shock absorption as it is resistant to compression. The bottoms are non-skid, but there is not much other information about these shoes. Find these on Amazon.
Do It Yourself Spiderman Crocs
Spiderman Do It Yourself Crocs (Buy the Crocs and Add the Gorgeous Spiderman Pins to Them!)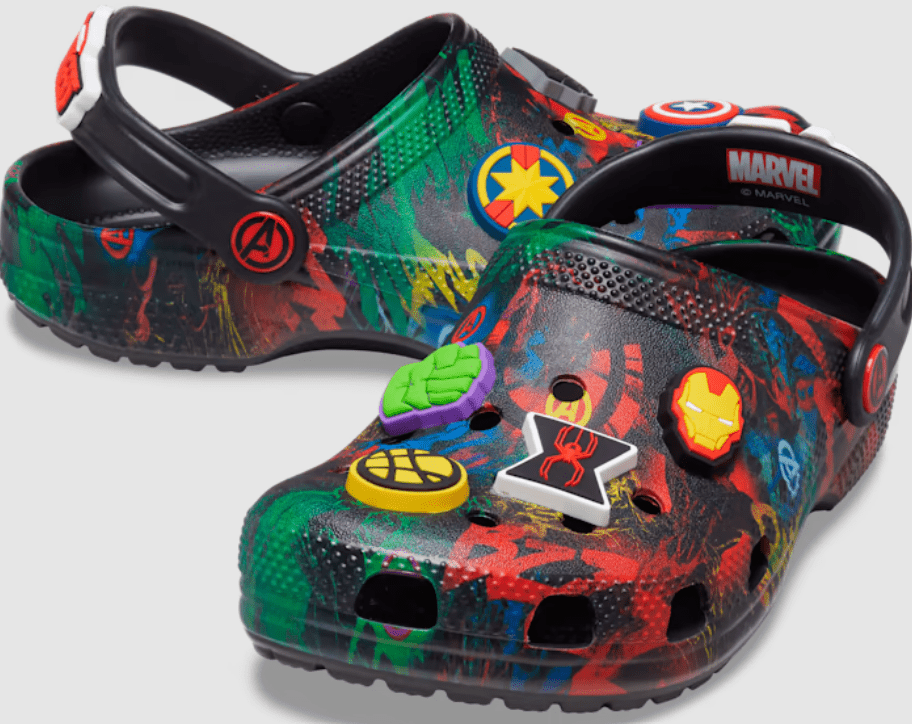 This amazing Croc (brand) has a general design for all the Avengers heroes.  That includes Spidey, but it does not specifically single Spiderman out, so it is an alternative!  It has all the expected Croslite foam support and outstanding ventilation and traction you get with Crocs.  What's great about this pair is that it comes with Jibbitz pins for the Avengers! The description says it comes with an assortment of Avengers charms, and the pics show at least 7 different charms. However, you are not guaranteed to get the Spiderman one. Find these at Crocs.com!
Featuring the newest in cushiony comfort, this Crocs shoe has a LiteRide foam insole that is 45% softer and 25% lighter than the original Croslite insole. The ultimate in support and comfort, this innovative technology has only been around since 2018!  I love the classic good looks of navy blue, white, and light blue shoe for water activities and the beach. It's built with the same long-lasting construction as other crocs, with a thicker heel.
Buy all the Spidey pins below and put them in the ventilation holes to make your own custom-designed web-slinging shoe!  Nothing could be better than that! Buy the LiteRide Crocs at Crocs and buy the pins below!
These are the original Jibbitz Croc pins (charms) made specifically for Crocs. The Crocs company now owns Jibbitz! Find these pins at Crocs.com
These are so creative in their design that they complement the Jibbitz pins nicely. Made of durable PVC, you get 18 pins to push through the ventilation holes in your croc!  Make new designs every week! Find them at Amazon. 
An "Amazon Choice" winner, this 30-piece croc pin set has something for everyone!  I see Deadpool themes here, cartoon figures, and movie poster motifs — not to mention Spidey! I like the variety these designs offer, and I can see certain pins appealing to different age groups. Buyers rated these a 4.5/5. Find this at Amazon.
These are worth mentioning if only for their incredible all-terrain ability and rubber toe protection!  Over 500 buyers rated them 4.7/5. The upper is quick-to-dry nylon diving material, there is a thick velcro strap for a custom fit, and the thick, deeply ridged bottoms are rubber for traction over rocks and slippery surfaces! They're totally breathable, with a honeycomb mesh interior that wicks away water. They even have a pull-tab at the heel for easy on and off! Two Spiderman colors are available (along with ten other plain colors). Find these at Amazon.
What You See Is Not Always What You Get!
Ever look for something online and then see a great picture of it, but something looks off when you go to the website?  There's no information about it – just a price.  Or do all the retailers list the item as "out of stock"? Funny business is going on, I tell you! First and foremost, the availability of Spiderman Crocs is inconsistent, and there are disreputable brands with very low confidence ratings (business review sites listed below) offering what seem to be unique, fun styles.
In searches, dozens of croc-like Spiderman sandals seem available to buy.  Upon further exploration, the shoes have no explanation or description at all and are listed next to illegal merchandise.  How bizarre is that!?
Reviewing the sellers on third-party sites revealed hundreds of complaints and warnings against some sellers. Here is a partial list of available sources that have information on various sellers.
Business Review Sites
Over the past few years, these retail issues have been increasing at an alarming rate, not just for Spiderman Crocs!
Some Dubious Listings and How to Spot Them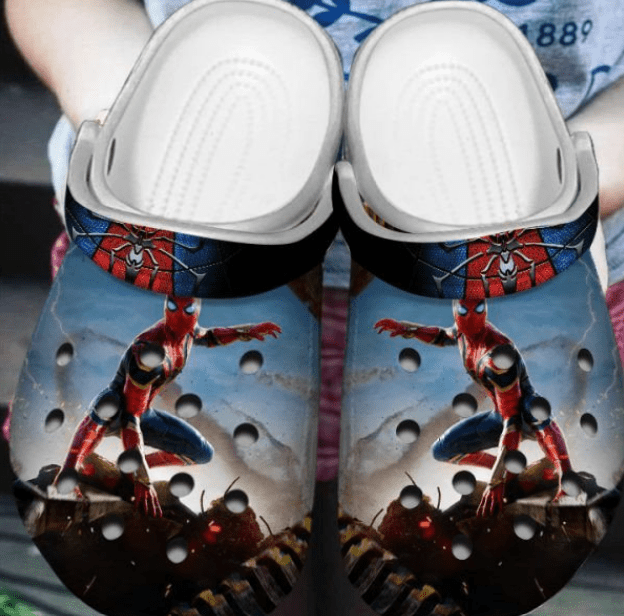 At first glance, these look like fun, creative Spiderman Crocs with all the holes and sling-back straps.  But wait, when you go to the site, Crocsshop, or Crocsshoptee, there is no information about the shoe, just the price.  And in the pictures (2) one of them is of the actual Crocs you see, and the other one is for a knock-off beer, "Busch Latte"!!! To make matters worse, when you try to click on any of the clothing or accessories links, a page says "No Data Available."  Only one page, the landing page (home page), has anything on it.
When I investigated this, it happens that this online entity also goes by alternate names that have the website set up exactly the same way! The trust index for this store was moderate, and one verifying site noted that they could not find anything illegal about Crocsshoptee. I looked for these particular Crocs at other places and did a "Google Lens" search on the internet to find the same image.  Nothing.  Only at one other store worldwide, which was 90sfootwear.com.  That site was listed as having a total of one million views, which makes it a "low traffic" page. That means hardly anyone buys anything from it.  I am not going to be one of them!
Another unique set of Crocs appears to be customizable with your name on the straps.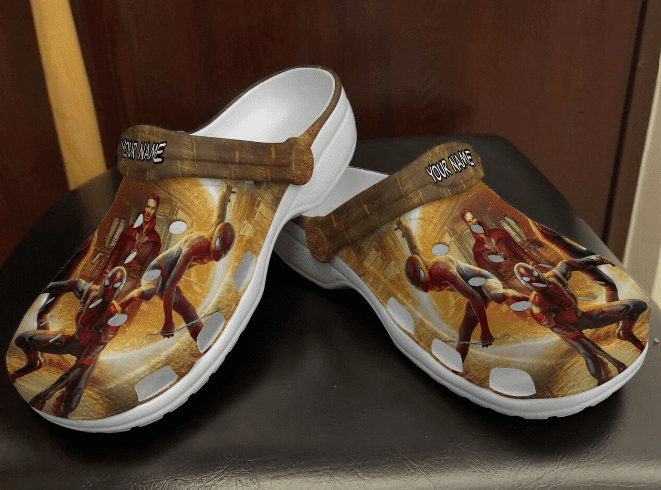 This listing is from Womenshoeshop, which, when you get to the site, has the very same picture of the knock-off beer Crocs! Deja-Vu. Very suspicious. Also, no info, and the graphics, font, etc., are the same as for the Crocs above at Crocsshoptee.
But wait, I do a world wide web search with Google Lens, and the only other retailer selling this Spiderman Croc is tshirtslowprice.com, and when I click on that image and go to the website, I get a page with pink dog Crocs!  I then go to the home page and search for these Crocs, which are not on the site! LOL
The Same Old Story, Over and Over Again…
They've turned a great Croc into just another dead-end!  (Any Triumph fans out there?).  Same thing with this listing.  These look like great Crocs, right?  I liked the style until I got to the page at Crocstee.com and feel like I am back at the other two stores!  No information on the shoes, just the price, and when I try to see what else the store offers by clicking the link to clothing, accessories, or home & baby, the "No Data" page pops up.  Plus, the picture of the beer Crocs is on the same page as these Spiderman Crocs!  Suppose you went ahead and bought these, knowing the price but nothing else, and then you get the beer Crocs in the mail!!!!  I won't take that chance. If anyone buys one of the above three shoes, let me know what your experience was!
Etsy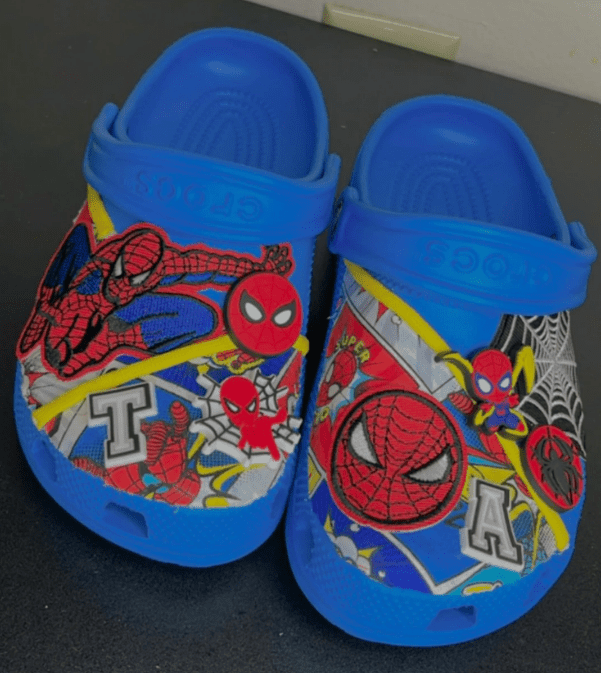 This next listing is dubious, but not for shady business practices! Listed on Etsy for a price of three digits -yes, three; the listing has no information about the shoes and only one picture.  They look great, and I like the many different graphics, but I am concerned about the appliques coming off and unsure if the printing will fade. I think everyone and my wallet will be just as happy with a more modest pair of Crocs.  Except collectors may want some unique designs for their array.
FAQs
Question: What is the most comfortable Croc?
Answer: Crocs LiteRide shoe is the most comfortable.  Crocs introduced the latest technology in cushioned comfort with their LiteRide insole in summer 2018.  First coming just in adult sizes, they now offer it for children's Crocs, too. The difference between a "regular" Croc and the new LiteRide series is what the company calls "half technology and half magic." With the shift to more casual work wear, consumers are listing comfort as a "must have" rather than a "nice to have" when buying shoes.  LiteRide's appeal comes from its greater lightness, softness, and flexibility than Croc's original Croslite foam.  The LiteRide foam insole is 45 percent softer and 25% lighter than Croslite insoles.
Question: Why do Crocs fall off when you run?
Answer:  Many people use Crocs in ways they were not designed to be used!  Running and sports are not things that Crocs excel at.  Not many people realize the history and initial purpose in mind when Crocs were created.
Crocs were created by a couple of Colorado natives who collaborated with a Canadian foam company on a shoe design.  They then created official "Crocs," which they intended to be used for boating, docks, and around the water. Active days and sporting are things best left to the sneaker department.  Lounging, boating, or running errands are better left to Crocs.
Question: Are Crocs bad for your feet?
Answer: The short answer is that opinions vary. According to some podiatrists in a Huffington Post article, Crocs fall into the same category as other shoes that don't have a firm heel stabilizer (your heel moves around or comes up off the shoe).  When this happens, your toes automatically compensate for this by gripping the shoe, which can cause tendinitis, worsening of toe abnormalities, nail problems, and calluses if worn daily for a long time.
Any shoe with a flexible shank (the support area between your toes and your heel) will cause arch and heel pain over time.  Given the hype about flexibility being a key appeal of the Croc shoes, the consensus is that they are not good for all-day wear.
Question: Are Crocs good to wear?
Answer: Crocs are fantastic to wear walking the dog, going to a dog park, or walking in mud or clay.  Clean-up is super easy, with a hose to wash off even the toughest materials.  Sneakers and other shoes just can't take the beating and the washing that Crocs can.  Crocs are awesome to lounge around in, bring the trash out, and walk on docks and boat marinas. Some podiatrists caution against wearing Crocs daily for more than a few hours at a time due to foot support being so flexible.
Question: Why do Crocs have holes?
Answer: Every Croc has 13 holes in the top of the shoe, regardless of whether it's a child's or adult's size.  Since it was originally made for a boating shoe, the holes provide easy water release for your feet to dry more quickly.  The holes are also for ventilation and to keep feet cool.  This also helps minimize bacteria and fungus growth in the shoes.
Question: Why are Crocs named "Crocs"?
Answer:  The name "Crocs" comes from, you guessed it, "crocodile"!  Not because it looks like a crocodile, although some people see the resemblance.  It's because Crocs were made for wearing on boats and on the water.  Land and water! Just like the crocodile who lives on land and water!
Parting Thoughts on Spidey Crocs
What do you think about Spiderman Crocs now? They are fabulous shoes to keep by the door for kids to slip into for birthday parties, running to the store, going out to eat, walking the dog, and going to the library. Don't forget on vacations with water everywhere; you all will want to have your Crocs on for their grippy rubberiness!
I know I was susceptible to "child pressure" when it came to what "everyone else has," and more than a few times, I have caved big time! My child also wore his Spiderman Crocs to school every day for a looooong time before I knew exactly what the pros and cons were!
Stick with the brand-name Crocs to ensure you get the patented foam, the flexibility, and the proven durability. For a Spiderman theme that is "built-in," opt for Fun Labs Light Up Spiderman Crocs.
If possible, reach for the LiteRide upgrade for your tot's feet with  LiteRide Crocs for Kids.
This means you will have a stellar pair of Crocs to hand down or sell second-hand. It also means you will need to buy the Jibbitz pins (Spiderman Jibbitz Croc Pins for Make Your Own) to decorate the shoes with all kinds of Spidey fun! Kids love pins, and I bought so many pins for different things I ran out of options at one point!  Your little one's Crocs will be covered with everything Spiderman, and I guarantee (almost) they will be thrilled.
Recommended Reads: