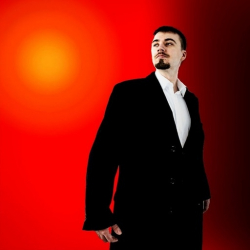 Latest posts by Stefan Stevanovic
(see all)
Black Panther is one of the more popular Marvel characters, especially after the recent movies. The comic book character has become globally recognized, which is why there are more and more kids dressing up as him.
Whether you're young or old, it is never a bad idea to put T'Challa's costume. Not only is the character fantastic, but you can say the same can for his superhero suit — who wouldn't want to look like a deadly panther?
You can do a lot of fun stuff with Black Panther costumes. Most people think you need to make a full body piece to make it work, but this isn't true. In fact, even if you go with just T'Challa's mask, you can still look incredible by adding a few accessories or details to it.
Key Info Up Front
There are numerous best Black Panther costume ideas you could consider for your next Trick or Treat. You can make the suit from just about any black top and bottom by simply adding a few silver details. As for the mask, a basic foam cutout can do the trick.
Although the character's outfit looks intricate, the saving grace is that you don't need too many pieces. Unlike many other superheroes, you won't need a cape or weapons. However, you might consider adding a set of claws as they are one of the costumes defining pieces.
My favorite costume is the "Basic Black Panther DIY costume." It's a plain outfit that anyone can make at home. In fact, I prefer assembling different parts or creating them from scratch for my costumes. It makes the whole Halloween experience that much better.
What Were the Selection Criteria?
There are a few things I focused on when making this Black Panther costume guide:
Bystanders should easily tell that you're wearing a Black Panther outfit. However, the suit doesn't need to have all the traditional pieces.
If possible, some of the parts should be able to be made by hand (not necessarily all).
Costumes with interchangeable pieces get an advantage because this gives you a lot of space for tinkering and finding your own style.
Overall, I was looking for things that you can easily make or assemble at home. I will feature costumes for kids, men, and women, so everyone can find something they like. I skipped intricate, expensive pieces that cosplayers are selling online. Instead, all of the suggestions should be easy to replicate for a Halloween costume or a party.
Best Black Panther Outfits
Here is my awesome list of Black Panther costume ideas:
Truth be told, most Black Panther fans would like to wear a suit that has the closest resemblance to the original movie outfit. Some people will achieve this by simply visiting Amazon and buying the first expensive product.
When you make a DIY costume, you might not achieve flawless authenticity, but you can at least brag that you've made a Black Panther costume yourself. Like with most homemade T'Challa costumes, you should start by purchasing a black top and bottom. After that, you should add different details to these clothes.
For example, this youngster uses various materials to create the suit, including foam and duct tape. I simply love the kid's ingenuity, and it shows you can experiment a lot during the project, making a cheap but respectable outfit. As for the mask, you can buy special foam, make cutouts, and combine them together. This is the most challenging part of the costume, but it is worth your while if you want to do everything by yourself.
No matter what you want to do with the Black Panther costume, you should have a nice mask. This is the centerpiece of the outfit that gives it character.
Like the previous entry, you should start by making patterns on paper. Place the cutouts on pieces of scrap foam and cut them accordingly. The particular area will have to be folded and glued with other parts. Most people will have trouble with the technical aspects of the projects, such as cutting and painting, but if you're focused enough, you can do an outstanding job.
The great thing about the mask is that you can combine it with just about anything. If you had a rough week at work, you can simply put it on your head and go straight to the party in casual street clothes. Alternatively, you can put on some black apparel or make a costume of your own.
See also: Black Panther Universe Guide
Of course, not everyone is interested in creating a costume of their own. Instead, a lot of people will simply go online and buy T'Challa's outfit for the next Halloween party.
This particular product comes in several sizes, all for kids. Unfortunately, there aren't any items for adults. Unlike the traditional Black Panther costume, this particular suit is meant to look like the one from Avengers: Endgame. It has numerous purple lines coursing through it, giving it a sci-fi appearance.
I love this product as it looks so vibrant yet, badass. In fact, I would even give it an advantage over the traditional Black Panther costume. The outfit has muscles drawn on it, and your child will love how it looks on them.
After browsing the web for several hours, these were the best, most authentic Black Panther gloves I could find. This particular piece is vital for the outfit because the majority of Black Panther costumes sold online come without gloves. On the other hand, they are also tough to make at home, which is why it is probably the best to buy them online.
The item has a very sci-fi feel to it. They have a reflective surface and look fantastic when worn. The manufacturer did its best to add all the small details, thus replicating the gloves from the movie.
If you don't have anything better for your hands, I warmly recommend that you buy this product. The gloves look fantastic and fit well with store-bought products and DIY outfits.
If you're looking to assemble the Black Panther costume piece by piece, then you should definitely consider this jacket. Although this is something you can wear alone as a fashion statement, you can also use it as a part of a cool, modern superhero outfit.
The thing I like about this jacket is that it's so unusual and yet, I feel you can combine it with various other pieces. For example, if you add the mask from one of the previous entries, you can get a quick Black Panther costume while barely breaking a sweat.
Keep in mind that you shouldn't necessarily use this jacket as a part of the traditional outfit. Instead, you can combine it with jeans and sneakers. I also feel that you can easily mess up things if you don't mash pieces properly. For example, I don't think the gloves from the previous entry would be a good fit for the jacket.
People are often reluctant to make a Black Panther costume as they don't have the necessary craft skills. Sewing is one of the biggest issues, especially for guys (who, by the way, are most likely to wear Black Panther outfits).
To help you out, I've added a link to a video explaining how you can create the superhero's jumpsuit without sewing. Keep in mind that you'll still need some basic craft skills. However, it mostly comes down to cutting pieces of paper and gluing them to a black t-shirt.
What I like about this costume is that you can use an old black top and bottom and turn them into something fantastic. Although the mask is a bit basic and is not covering your whole head, this costume can still be a great solution if you have limited time and want to make something for your kid.
The majority of Black Panther costumes you find online are as dark as night. So, I really get excited when I see something a bit different.
This particular costume uses silver shades to differentiate itself from other products. It is a one-piece suit that looks as if it has claws on its hands and feet. I think this is a big advantage, as most Black Panther outfits don't tackle this issue. Without claws, the superhero feels a bit impotent.
I also like the addition of muscles, which is a must for all superhero outfits. The suit has numerous fantastic details, giving it a vibrant, dynamic appearance. The mask is a separate piece, and, in my opinion, it is the weakest part of the product.
Sometimes, you just need a few lovely pieces to start your superhero costume. Most cosplayers struggle with things such as the mask, the gloves, and the cape. So, by purchasing this set, you get all the main parts. After that, you just need to get the top and the bottom.
The gloves are probably the best thing about the product. They look very authentic and polished. Although the mask doesn't cover the whole face, it still looks very nice. Keep in mind that Black Panther doesn't wear a cape in the movies or comics, but most kids will still like the addition. In the end, it doesn't feel like a superhero outfit without a cape.
As for the bottom and the top, you can experiment with all sorts of designs. You can use one of the previous entries as inspiration; these parts are easy to make with minimal skills.
Although most people think that Black Panther costumes are relatively straightforward, you can experiment a lot with the concept. This outfit is the best example of that.
You can buy a jumpsuit or tight black t-shirt and add any type of black pants below. Put chest armor on top of the shirt, covering any logo or apparel that might be on it. I think this would make the wearer look even cooler compared to the traditional Black Panther outfit.
If you want to go with a top-quality cosplay outfit, you should buy a Black Panther mask online. Otherwise, you can make one yourself by cutting foam sheets. As for the hands, you can even use biker gloves.
As mentioned, you can do all sorts of crazy things with the Black Panther outfit. One of the most incredible ideas I've seen is adding purple lights to the costume.
As you can see in the pictures, these neon lights will completely change the costume's appearance. They are especially cool during parties and while in a club. You can easily make other pieces at home by combining different black clothing pieces.
Given that the main emphasis is on lights, you can make a few mistakes with other pieces. For example, the girl in the photos doesn't even have a mask, and the costume still looks finished. The thing I like the most about this particular Black Panther idea is that you can do all sorts of crazy stuff by simply changing the layout of the lights.
Whether you're a kid or an adult, you probably want to look ripped when wearing a superhero costume. Otherwise, what's the point of it all? This particular costume is an excellent example of what a buffed-up Black Panther should look like.
Both the chest and the arms are very muscular, and the costume feels like it's inflated. This is an entirely different approach to the outfit compared to most Black Panther jumpsuits that follow the body's contours. As for the mask, you can tinker with different pieces. The full mask is always the best choice, but you can also go with the one that only covers your face.
A good way to avoid buying or making a mask is to simply put on face paint. Unlike most other masked superheroes, T'Challa often doesn't wear the item during the movies. So, you can pull off the Black Panther costume, with or without the mask.
Having face paint is another terrific alternative. It goes well with the lore and saves you the trouble of making a mask. Furthermore, it will be much easier to breathe during crowded parties or on warm summer days. Although this photo shows a panther-like face paint, you might also consider experimenting with some other themes.
I think that face paint is a great workaround. Sometimes, it is hard to mix and mash the superhero mask with the costume unless they're parts of the same set. Face paint can also work well with DIY costumes.
When talking about Black Panther costumes, most people will think about T'Challa's superhero suit. The truth is, you can even go with some fancier outfits, depending on the theme of the party.
For example, you can wear ceremonial clothing. This would pay homage to the superhero while allowing you to stay classy. The costume is especially great during chill costume parties, where you don't necessarily want to go all-out with the claws and the mask.
The thing I like about this particular Black Panther idea is that people will still recognize the reference, and you can try something a bit different. The costume is incredibly awesome for older guys who don't necessarily want to wear a stuffy mask and jumpsuit during the whole evening.
If you want to dress up your toddler in a cute Black Panther outfit, and you don't have confidence in your DIY skill, you should definitely consider buying this product. This suit is especially great if you decide to dress up as a family. Furthermore, your child can wear this item on just about any occasion.
For me, the most important thing about this product is that it is pretty loose and comfortable. The last thing you need is to put your toddler in a jumpsuit that doesn't allow the skin to breathe.
As for the small details, there are a few things worth your attention. The thing I really liked was the eyes on the hood. When you pull it down, it feels as if the Black Panther is watching you. This is an adorable concept that everyone loves. The tooth necklaces also look amazing.
As I've already mentioned a few times, the most troublesome parts of this costume are the mask and the claws. So, if you're doing a nice DIY project and you've figured out the suit, you will probably struggle with these two pieces.
Aptly named "The Warrior Pack," this product will solve all your issues. You can start making the costume by modifying an old black outfit and adding various details to it. Once you're done with that, you can just buy the mask and the claws and go to the next party. This set also works well with store-bought jumpsuits.
These are one of the best-looking claws I've seen online. The mask also looks nice, although it doesn't cover the whole head.
The Black Panther's tooth necklace is the often neglected part of the superhero's costume. When starting a DIY project, most people focus on the mask while completely neglecting this piece. This is a massive mistake as the necklace gives the outfit its cool, tribal appearance.
By clicking on the link above, you can learn how to quickly and easily make the necklace. You can combine it with any DIY costume or even store-bought superhero jumpsuits. I will go as far as to say that the necklace looks much better when you make it with your hands. When it's handmade, there are always some small mistakes that add to its authenticity.
When making a DIY Black Panther outfit, you can also glue white stripes around the neck area and make it look like the tooth necklace. However, I suggest that you make the real thing as it is definitely worth the effort.
Another way to deal with the claws is by making them from paper. Although this is a very difficult technique to pull off, the end results can be amazing. Creating paper claws is especially awesome if you're into DIY.
Keep in mind that claws are only for fingers. You put them on like extensions of a sort. So, it would make sense to also get fingerless gloves, and by adding the paper nails, you get the full claws. If you don't have fingerless gloves, you can also pull down your long sleeves. All in all, it is a great solution for certain types of costumes.
Although these costumes are primarily geared towards males, most of them can also be worn but women. Unfortunately, there aren't many jumpsuits online that were made for female contours. Most of the ladies prefer dressing up as Shuri, Okoye, or Ayo anyway.
If you're a female comic book fan interested in the original Black Panther costume, you should definitely check out this product. This is your traditional superhero catsuit made from latex. It also comes with a mask. The product is perfect for the female body, following the curves. Although it doesn't have the same details as its male counterpart, it still looks very stylish.
I prefer this costume to male Black Panther suits as it feels more ladylike. It is also very provocative, increasing your confidence in just about any social situation. Furthermore, you don't have to wear the usual full head mask, which can be uncomfortable for ladies.
FAQs – Best Black Panther Costume Ideas
Question: How do you dress up like Marvel Black Panther?
Answer: If you wish to dress up as Black Panther, it is best to start with a black top and bottom. Add small details to the clothes resembling the silver costume patterns. Claws are another major piece; you can make them from old gloves. Don't forget to add nails on each finger. The mask is really tricky to make. Unless you're confident in your crafting skills, it is best to order this part online. Alternatively, you can make a cardboard cutout that would cover your eyes.
Question: Is it better to make or buy a Black Panther costume?
Answer: Both of these approaches have their merits. You can quickly assemble store-bought items. Furthermore, you won't have to hassle or lose time on preparation. Buying the costume is especially great if you're running out of time or if you received a last moment invitation to a party.
On the other hand, DIY clothes are much more rewarding. The whole process feels awesome, and you can brag that you've made the suit all by yourself. They also cost much less compared to store-bought items.
Question: What is the most problematic part of the Black Panther costume?
Answer: If you're looking to make a Black Panther costume from scratch, there are a few things to look out for. Generally speaking, creating the outfit is relatively easy, but you might encounter a few issues when making the mask and the claws. Both of these require some skilled work, so not everyone will be able to pull it off.
Conclusion
If you're getting ready for a big costume party and you don't know what to wear, you might as well consider a Black Panther outfit. T'Challa is one of Marvel's biggest superheroes, becoming wildly popular in the years following the "Black Panther" movie.
Assembling the Black Panther costume can be a bit tricky. The outfit has a few tricky parts, such as the mask and the claws. Creating these from scratch is really hard, even if you're a proficient cosplayer.
I really like several ideas I've found online. The first entry, "Basic Black Panther DIY costume," is the best example of how to make the outfit from scratch. I suggest that you buy or create the first piece and build the costume around it. In my opinion, the Black Panther superhero suit is among the best comic book clothes ever, and going for a Trick or Treat in this costume is worth the hassle.
For more inspiration, check out our full guide on the best Black Panther merch here!
Recommended Reads: