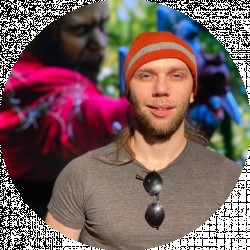 Latest posts by Bryan Hughes
(see all)
This Iron Man action figures guide will show you some of the most popular current and past figurines for sale.
There are a lot of action figures and companies in the world. I'll provide pictures and details about why each shown are the best you can find.
Buying action figures is something I have enjoyed since I was a kid. Whether it was my Ninja Turtles and X-men who would fill up my fake wrestling league. Or even my awesome Godzilla figurines I posed on my bookshelf. Iron Man has been a fixture of my collections.
I used to keep his War Machine suit and classic Mark III armor standing at war on my office shelf before I moved. Now, as I plan to pick up the Silver Centurion armor to battle the Mandarin and wait for the release of the Mark L, I find myself writing this guide.
I want to help you pick the best figures for your enjoyment. So, this list will focus a lot on which figures make the best collectibles, decorations, or are just genuinely fun to play with. Much like Iron Man snapping his Infinity Gauntlet fingers as Thanos holds him in a choke. It's just an upgrade to posters and room decoration that I find gratifying. Imagine if you could adjust your wall art to different scenes whenever you wanted to.
That's what action figures on shelves allow, and I love it.
Bottom Line Up Front
I think the best current Iron Man action figure at the moment is the Mark L. It's an example of how finely detailed an action figure can be. The details put into areas as small as the knees and fingers are astounding. The high-quality used for the colors and material is top shelf. On top of this, it has so much flexibility. I can pose it in many different ways, which makes me very excited to grab one up. The Mark L(50) is also one of my favorite Iron Man suits. I love when they release new figures like this specifically designed after actual, canon, comic book armor.

On top of this, the price and quality let me know it will be considered a collector's item. This means as long as I can keep it in good condition, I could potentially one day sell it for more than I bought it for. It checks all the boxes of a good action figure; look, enjoyment, iconic status, quality, and resale value.
Key Info
There are physical and purchasable copies of all the action figures shown.

Some of these figures are no longer being produced but are still purchasable, thanks to collectors.

This guide will focus on Iron Man figurines, but you can use it as a gateway into collecting other figurines.

Links will be provided where a purchase is available, but any online purchases should always be made with care.

Learning how to gauge personally if the purchase is for you will be a main focus of our guide.
Buying Information
Online purchases will often be better than over-the-counter purchases. Why? Since the pandemic hit, online stores have made a lot more earnings and therefore cut deals with companies. That means they can usually sell merchandise cheaper. Many retail stores had to raise their average prices because fewer people were coming in to shop. So, I suggest shopping for your action figures online.
When considering online purchases, however, it is essential to check the seller's integrity. Most sites will provide reviews and ratings for any business or individual you buy from. If there is no rating, it may be better to skip that purchase and look for another.
If you are on a site like eBay, though, it is not exactly a deal-breaker when buying from a new seller with no rating.
This is because sellers give away their personal items on eBay. They usually put up the price they want, such as $20 for an action figure. Many buyers, like yourself, can try to outbid one another to get that item. Be careful not to get locked in a bidding war on an action figure without checking other options. You can easily open a new window and check the same site or other online stores to see if anyone else is selling the action figure.
See also: Iron Man vs Batman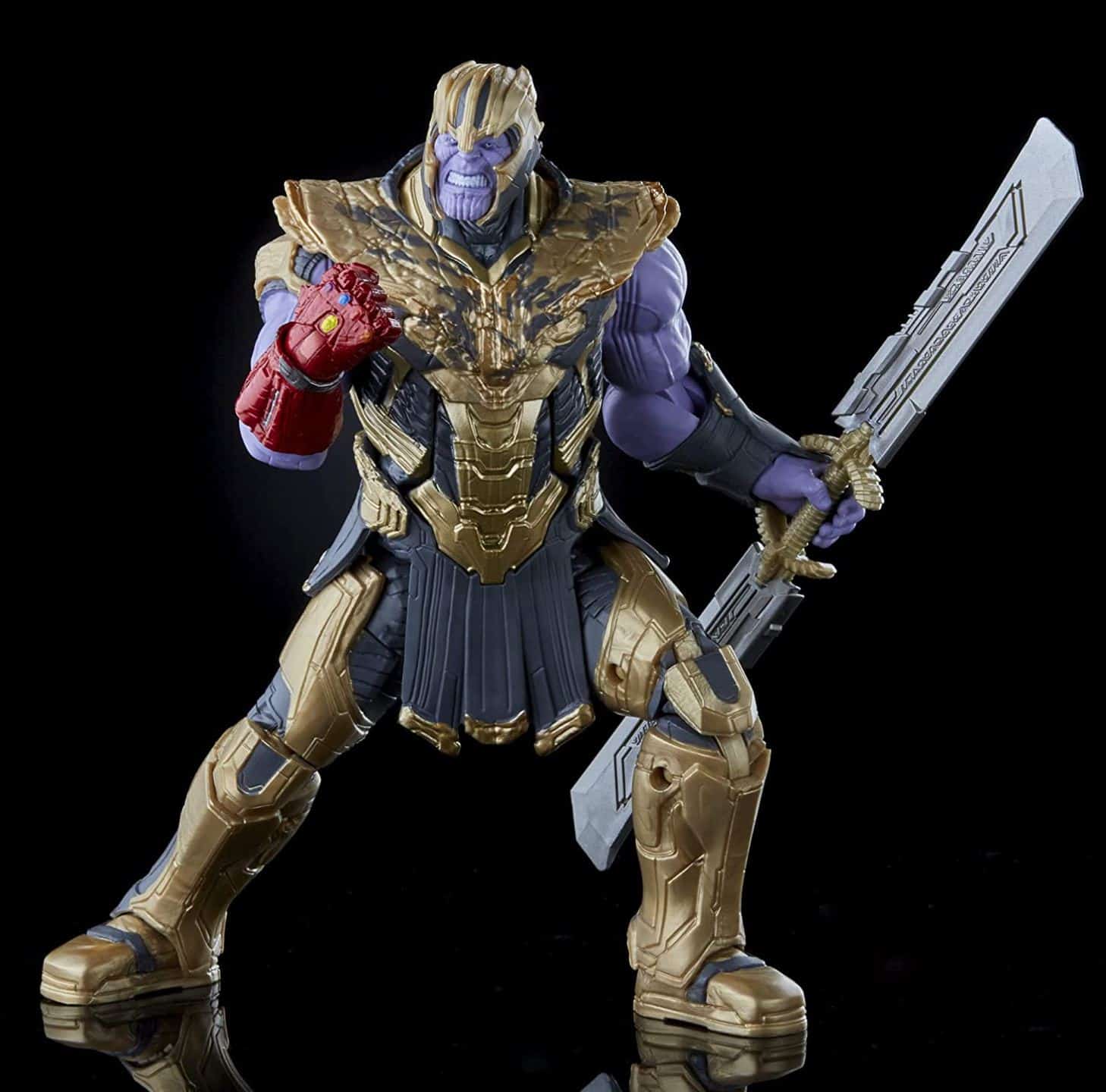 When buying from a new seller, however, you can usually under-bid. This means you can offer less than what they are asking for or the exact amount. Most new sellers wants to get a good rating and review from their first sale. This means they will likely accept your offer pretty quickly.
Buying action figures is not the best investment, either. Many action figures from the 1990s onward have been produced in large quantity. That makes it unlikely that they will ever be considered rare. It is only if one is considered rare that its price will go up over time.
So, before purchasing, consider how you intend to showcase a figure or if it will make a good gift. Do not expect to make much money from keeping said figurine in its box.
Selection Criteria
Here is the basic criteria I considered while choosing what action figures to add to this guide.
Quality: How reliable is the material? Is it durable, will it stand the test of time?
Rarity: How likely is this to be common? Is it a favorite of collectors or buyers?
Cost: Is the cost worth the reward? 
Enjoyment: Am I or the person I get this for going to enjoy it?(This applies only to playing with the figurine.)
Model: How good would this look on a shelf? How many different ways can this be posed?
Status: What does the figure represent? Is it of an iconic moment? Is it likely to increase in value?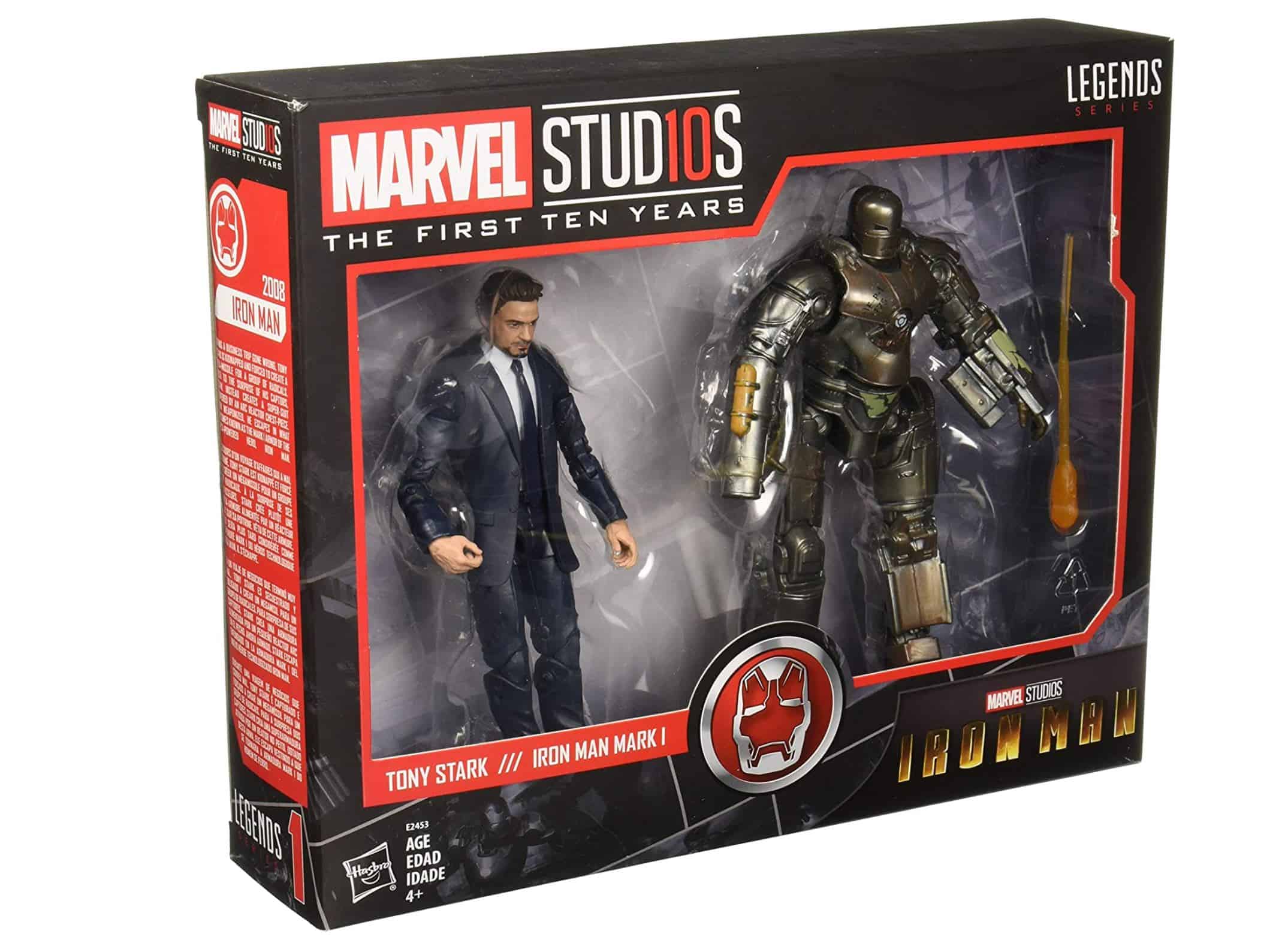 Marvel Studio's put out a Legend Series of toys. It holds one of the most iconic figurines. You can see Tony Stark and his first Iron Man suit(from the film) ready to go in this box set. I think this is clearly one of my favorites from a collectors standpoint. The kid in me who imagines playing with it also loves it. I imagine perhaps, slowly throughout the fight, his armor gets destroyed. Tony at last has to fight suitless! Or what if he has to find a way to defeat his armor that's turned on him!
Remember, toys lead to creativity. If you are picking up an action figure for your kid, this is one of the better ones. 
Quality: Good
Rarity: Common
Cost: Affordable
Enjoyment: High
Model: High
Status: Good though unlikely to increase vastly in resale.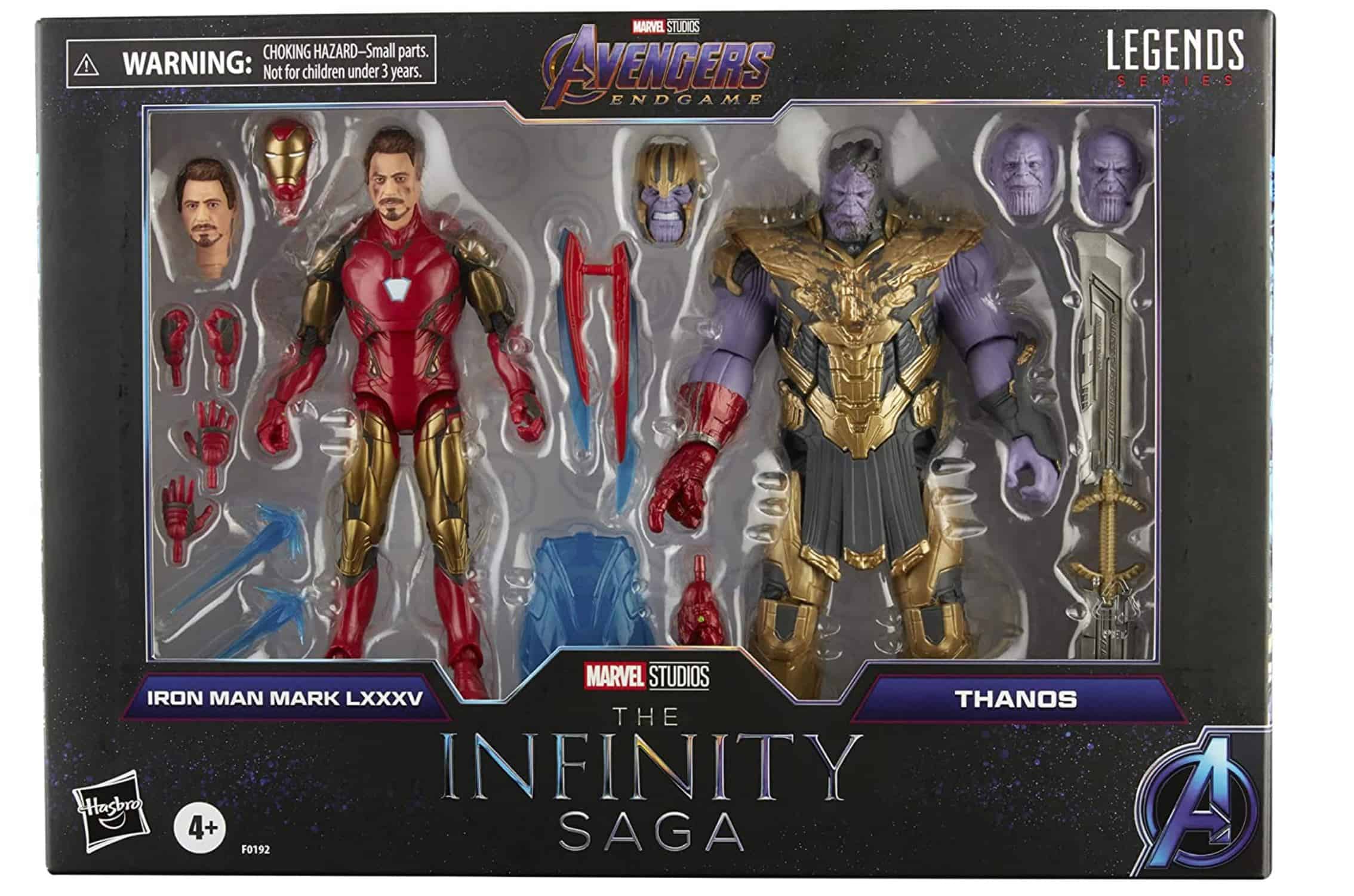 Marvel Studio's released the Infinity Saga of toys for their last two Avenger films: Infinity War and End Game. I hope this isn't a SPOILER for you. This dual set brings to life the final iconic moment of Robert Downy Jr.'s time as Iron Man. This particular set has a TON of interchangeable parts. Allowing you to go from fresh and ready to injured for Iron Man and Thanos. It also lets you switch hands out for Thanos and Iron Man. There is a ton of customization here, making it excellent for shelf decoration or just a kid's playful imagination. On top of this, it is a great collectible for a specific reason.
It represents the last appearance of Iron Man alive in the MCU canon.
Quality: Good
Rarity: Common
Cost: Affordable
Enjoyment: High
Model: High
Status: High though unlikely to increase vastly in resale.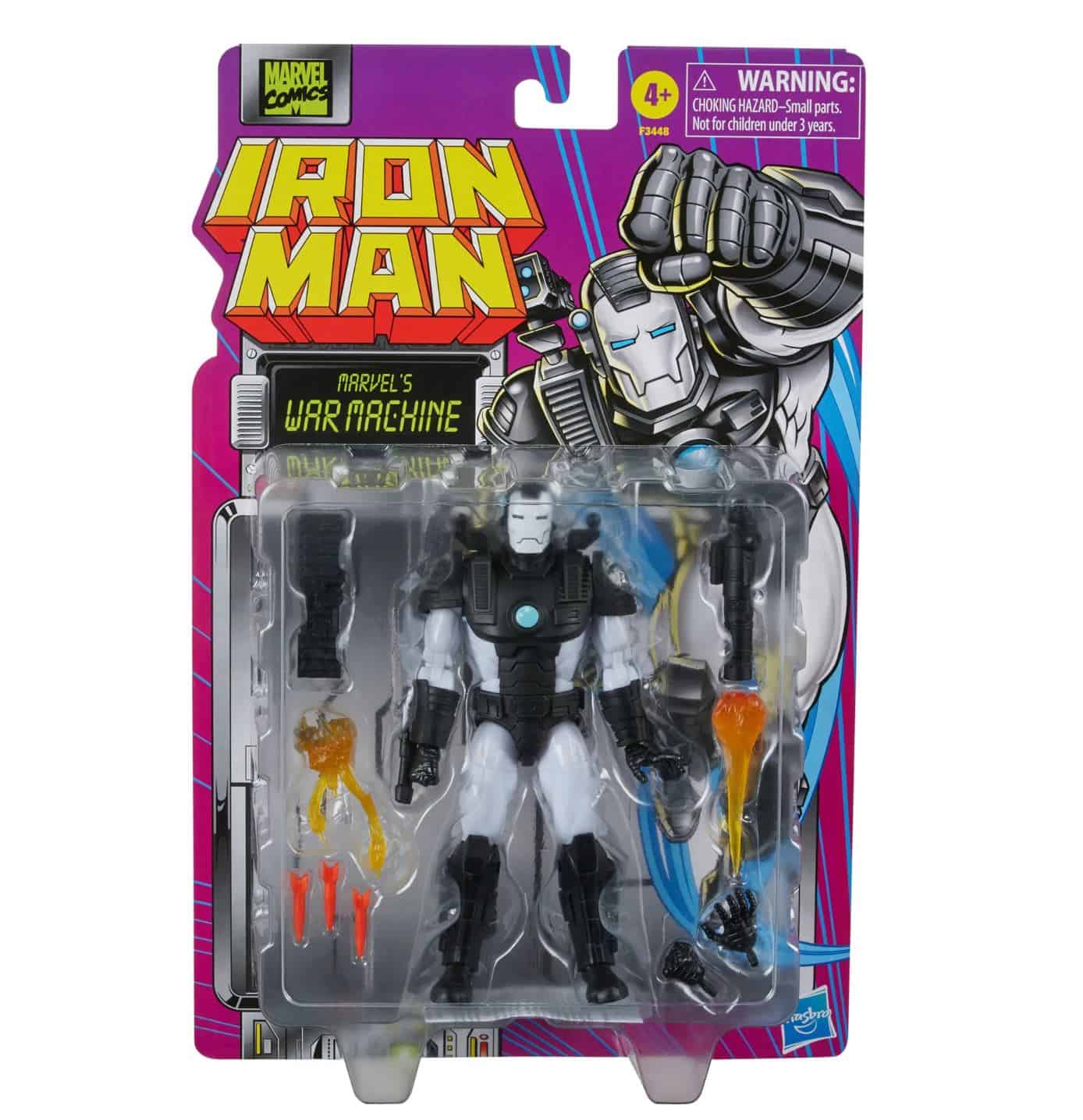 I am happy to add this classic War Machine action figure as I have the same one myself. Did you know this is actually an Iron Man armor? Although made for his friend, Tony was forced to use this himself for some time. Eventually, passing it along to James Rhodes, who would become War Machine as we know him today.
These hard plastic figures had so much character, and you often picked them up without knowing their deep history or films to guide you. Hence, as a kid, you just made any story up that came to your noggin. The blast attachments and hard plastic make these Hasbro figures durable, too. They are some of the easiest to keep in excellent condition for all my collectors. If you're setting up a room with figurines on shelves behind you in action stances, this War Machine is one of the best choices you can make.
Quality: Good
Rarity: Uncommon
Cost: Affordable
Enjoyment: High
Model: Good
Status: Good resale value may fluctuate, not likely to ever become expensive.
See also: Best Captain America Toys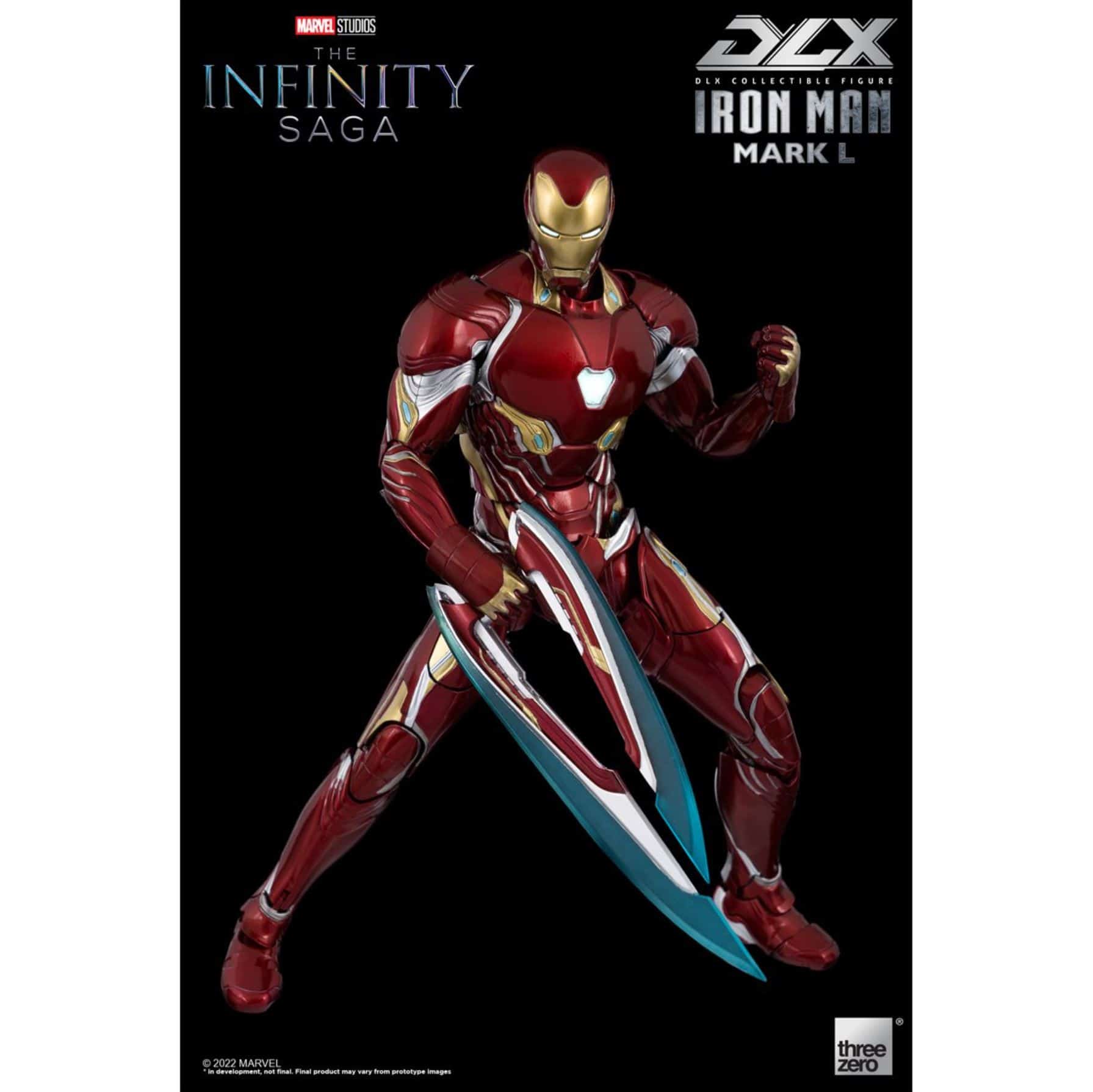 Oh my goodness, look at this beautiful thing. This is actually, as of the writing, on pre-order. It's the one I talked about in the beginning. The Mark L. It's so nice, and I would be remiss if I didn't note this one is more for the visual pleasure than the "play with me" pleasure. Would that stop me? No, but I'm a big kid, and I don't suggest passing this one to the kids. This is an Iron Man purist's best choice of an action figure. It is so accurate to even the tiniest of detail. The time and effort put into this action figure of one of Iron Man's best suits is fantastic.
This Mark L figure is, in my opinion, an actual work of art. This is the one for you if you've got the coin and want the best-looking Iron Man on your mantle.
Quality: Top Shelf
Rarity: Uncommon
Cost: High
Enjoyment: Good
Model: Top Shelf
Status: Good, this one has a high probability of increased value over time.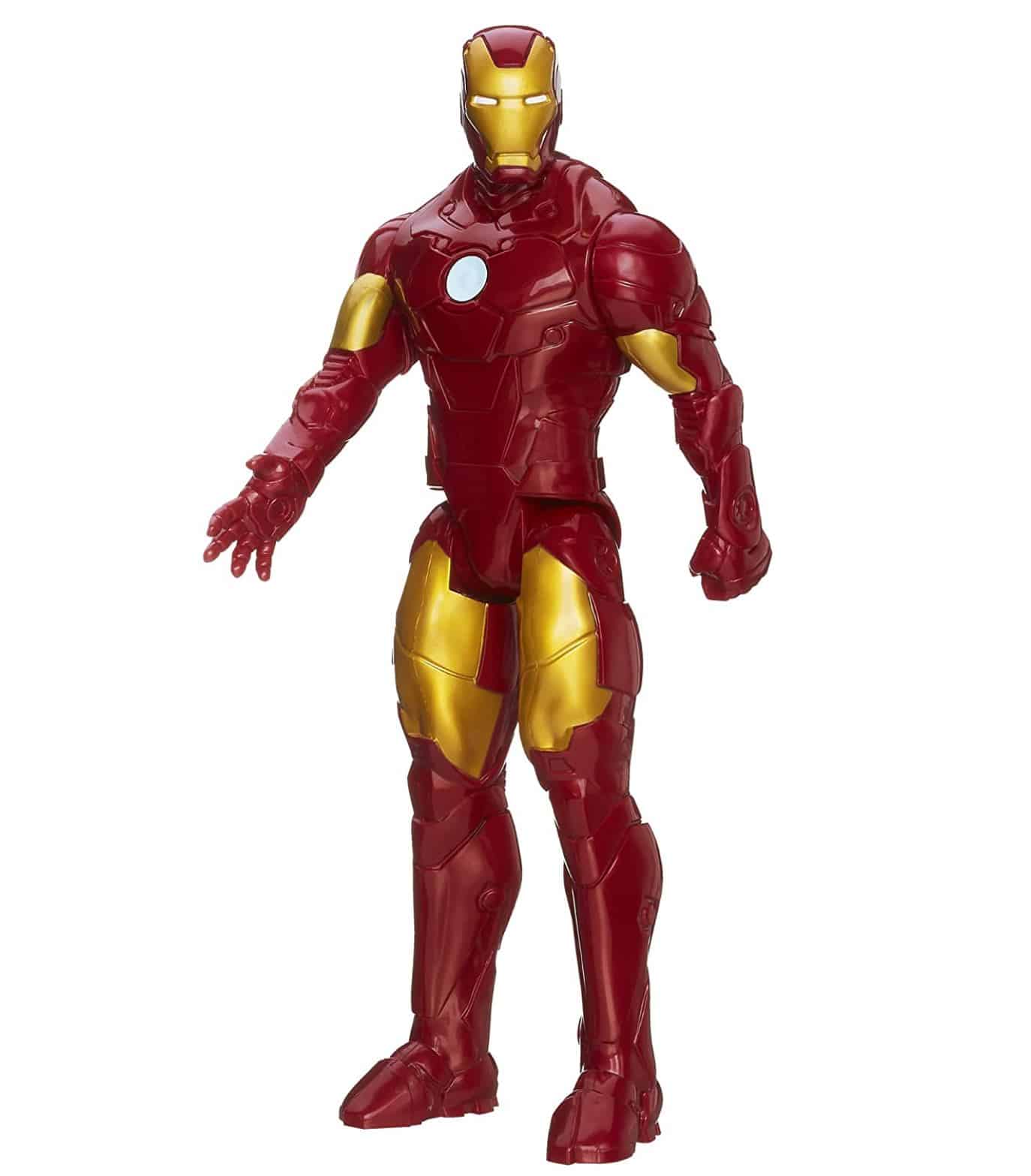 Here is a 12″ figurine that I suggest be completely for the kids. It is one of the best sellers on Amazon. That means there are plenty in circulation already, and quite frankly, it isn't the prettiest to have mounted on a wall or bookshelf. It is, however, an enjoyable action figure for a kid. Especially when you think of going toe to toe with their Godzilla action figures or how much harder it is to break than the smaller versions. Keynote there, harder to break. Anyone with kids will tell you they find ways to break action figures. Yes, harder does not mean impossible, but this is also one of the more affordable. 
Quality: Low
Rarity: Very Common
Cost: Cheap
Enjoyment: Good
Model: Better as a Toy
Status: This is an example of an action figure that is not for a collector.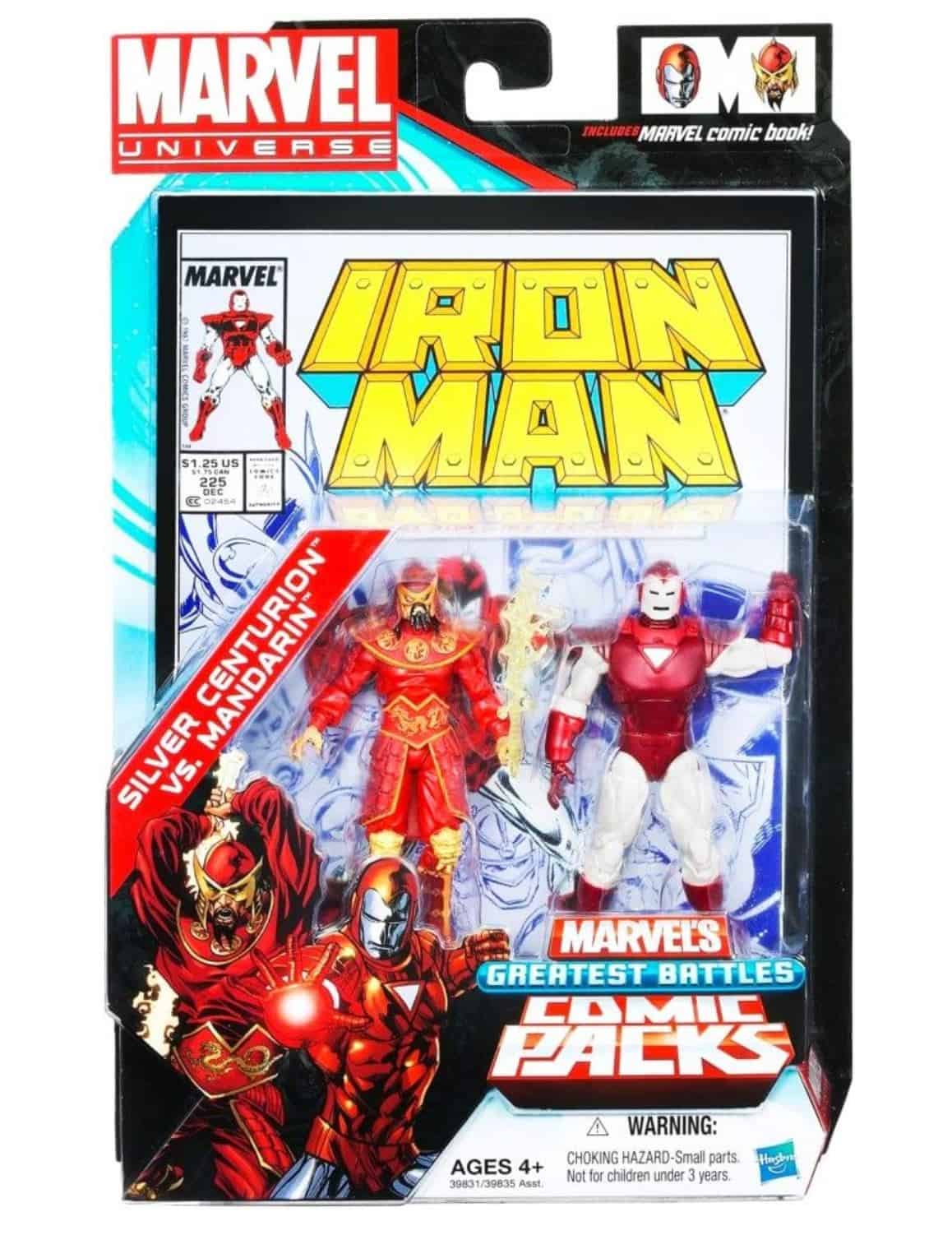 The Mandarin may not have made the biggest splash in one of the least popular Iron Man films, but he has been the big villain for Tony Stark in the comics for ages. This classic dual toy pack holds not just the bad guy with a cool as hell sword but also a rare toy form of Tony Stark's Silver Centurion armor. Surprisingly affordable for its age, this set gives you one of the greatest Iron Man villains and a unique suit to add to your Action Figure collection. What would I do? Unpack it and turn them into wrestlers in my action figure federation…that's not what you expected, is it? Well, it's true. Silver Centurion Armor would make a great tag team with the traditional Iron Man Armor. That's all I'm saying.
Quality: Medium
Rarity: High
Cost: Affordable
Enjoyment: High
Model: Good
Status: Good, as there may never be another casting of the silver centurion armor.
Here are two of the most expensive Iron Man figures you can get online. This makes them fall more under the category of look, don't touch, from a financial perspective. Luckily, they look freaking amazing. The unique design and character put into each make me unable to leave them off this list for anyone looking for the best of the best. If you are building a showcase of figurines, these are above most of the competition.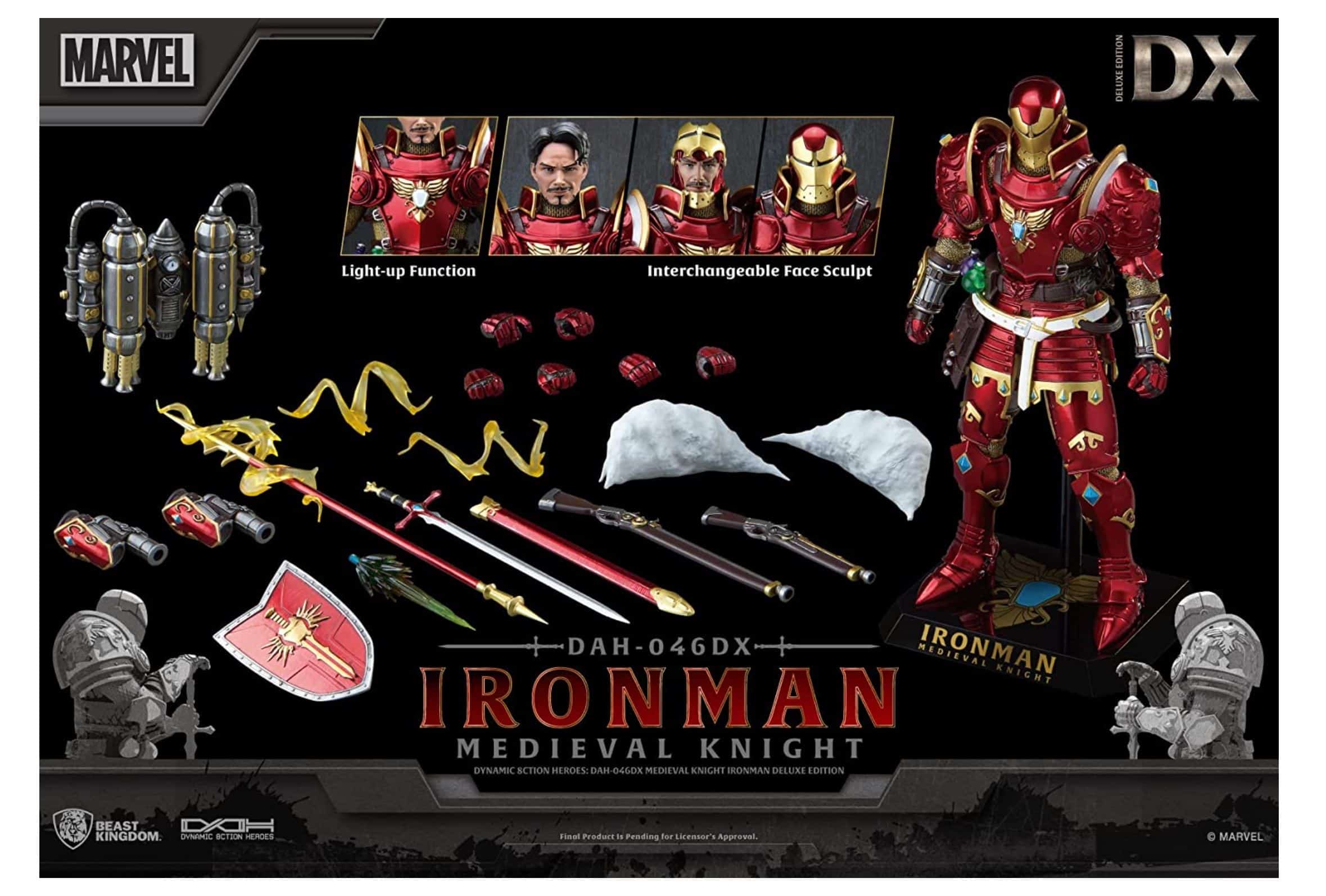 This is an exclusive design from the minds of Beast Kingdom, adding some medieval touches to the suit. You even get a sense of mysticism, a sense of combat, just from the armor. This Iron Man action figure comes with a plethora of accessories to make him any kind of knight you want. A spear, shield, sword, and even old school gun. Mask on, lifted up, or just that cocky smiling face of Tony Stark are available. You can adjust how you display it for your personal taste or even just to change things up now and then. It is one of the few "over my budget" figures I would say is worth every penny. And yes, it would probably also make an awesome toy. 
Quality: Top Shelf
Rarity: High
Cost: Expensive
Enjoyment: High
Model: Top Shelf
Status: Very Likely to Increase in Value

This hefty-priced Hulkbuster armor, straight from the factory, is not just expensive because it is a collector's item. It is 75% die-cast metal. It's heavy, it's hard, and it is about 11 inches tall. This is an investment and one you can surely place for an un-calculable amount of time if properly cared for. This carefully crafted piece of art may never make my personal list due to its price, but I would be remiss not to admire it if I came across it. This is a collector's item because of how well it will age and how few will be bought up. Still, this is the list of the best Iron Man action figures.
This big boy is definitely one of the best ever made. 
Quality: Top Shelf
Rarity: High
Cost: Very Expensive
Enjoyment: Moderate, it is a bit heavy.
Model: Top Shelf
Status: Already Increasing in Value.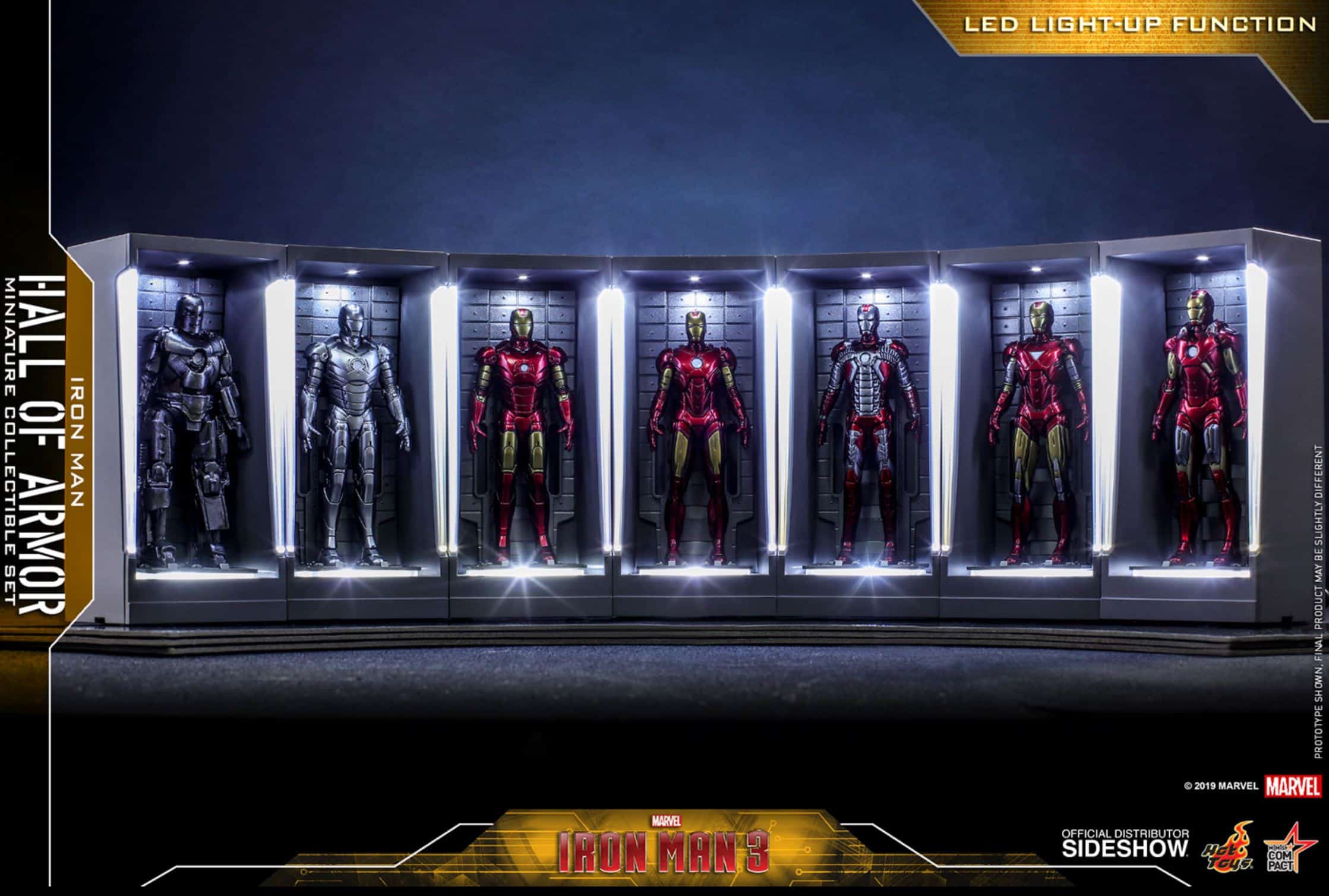 I almost finished this article without including one of the best display pieces for any Iron Man action figure collector. This model is based on the Hall of Armor from the MCU Iron Man film franchise. It has multiple miniature sets of armors in their display cases and Tony Stark suiting up. While this almost got left off the list because it isn't an action figure in itself, it does fall under the umbrella of action figures when talking about collectibles.
Quality: High
Rarity: Uncommon
Cost: High
Enjoyment: Medium
Model: Great
Status: High
FAQs
Question: Are action figures a good investment?
Answer: Honestly? No. Some old Star Wars figures have sold for thousands. I hope this guide helps show you how in modern sales, you have to spend a lot of money to make a return on investment possible with action figures, and it usually isn't a large return.
Question: What's the best Iron Man Action figure?
Answer: Super subjective. I honestly enjoyed playing with action figures a lot growing up, so I prefer the more customizable ones with a better range of motion. The Iron Man/Thanos duo pack takes the crown for that reason in my eyes. It gives you a hero and villain with many possibilities for the player or the person posing them up on a shelf.
Question: Where is the best place to buy Iron Man figures?
Happy Shopping
I hope you've enjoyed this guide. I'm a big fan of action figures. They made my life more full and are probably a big reason I've become a writer, as they allowed me to create endless stories all on my own. 
While I partake in setting up scenes on my bookshelf from time to time, if you're a parent, don't be afraid to ask your kid if they want an action figure. I mean this regardless of their gender. Most kids will find a lot of fun with these designs, even if it is a little different than how you might. 
OH! Here is a link to a tiny, kind of rare, die-cast Iron Man. For the collectors reading the list or those looking to increase their…I mean their kids, action figure wrestling league roster. 
Here is a link to the most expensive Iron Man Action Figures currently on the market. You'll notice many did not make this guide. This is because I felt the Mark L was both better looking and better priced in comparison. Still, you can use this guide to help you determine whether any others are worth your money. 
Take care, true believers. 
Recommended Reads: