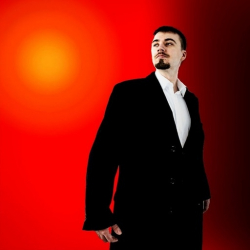 Latest posts by Stefan Stevanovic
(see all)
Spiderman Nerf guns are one of the most popular toys in the world. They are prevalent among young boys, but there are also some girls who like these products. A fantastic thing about Nerf toys is that they are incredibly safe. You can use them for playing Avengers and other types of roleplay.
Although I was initially skeptical about Nerf guns, I was proven wrong in time. When my boys were little, I bought them two of these products so they could run around the backyard and be more active. The best thing about it is that I could keep them out of their rooms and away from computers.
Based on my personal experience, I would recommend these toys to all parents whose kids lack physical exercise. I don't know any boy who doesn't like to play with plastic guns, making this a perfect gift. In this article, I will provide some info that should help you find the best Spiderman Nerf Guns for your kid.
Key Info Up Front
Spiderman Nerf guns are a fantastic present for young boys. They are excellent for neighborhoods with lots of children or families with several kids. Hasbro recommends these products to everyone age 5 and above.
My favorite product from this category is Spider-Man Web Shots Spiderbolt. Although there are numerous great Spiderman Nerf guns on the market, I gave this one advantage because of its design and colors.
My Top Picks at a Glance
Tips for Reader
The fact that Hasbro made all these items ensures the highest quality. They are pretty safe, durable, and can resist elements. Even if your kid leaves the toy outside, it won't be easily damaged.
When making a purchase, I suggest that you visit one of the largest online stores and check the user reviews. While all these products are similar in terms of quality, they can differ a bit in terms of features. Reading user reviews should provide some additional insights.
Amazon is one of the best stores, not only for Spiderman Nerf guns but other Marvel products as well. If you're looking to save some money, you should visit eBay. They have a fantastic offer of used Nerf guns. Lastly, you can also check Walmart.
Currently, most of these products cost between $15 and $40. A rule of thumb is that the larger Nerf guns are more expensive. However, I also feel that the larger pieces are much more fun.
What Were the Selection Criteria?
When making this list, I focused on several main things:
The design of a product
User ratings
Availability within the largest online shops
Relevancy to the source material
The main thing I considered was the design. Keep in mind that the same company made all these items. As a result, they are relatively similar in terms of functionality. So, I think that design is the biggest thing separating these items.
I was also looking at other users for assistance. Products that have higher user ratings on Google generally got an advantage. However, I also ensured that a particular product was relevant to the comic book material. You should quickly tell that this is Spiderman's weapon.
Lastly, I featured toys that are readily available in some of the biggest online shops, such as Amazon. That way, you can easily buy the product if you like it. There is no point in recommending a toy that you can't buy.
Product List
Without further ado, here are the best Spiderman Nerf guns available on the market:
There are several reasons why this product deserves to be at the top of the list. Although the crossbow seems like a strange weapon for the superhero, I love how the product was designed. The web stretching from the front to the back is a nice touch. You need just one glance to realize that this is a Spiderman-themed toy.
One of my main issues with Spiderman Nerf guns is that most of these products rely on unusual colors. Some of them use a light red color that is entirely different from the shade used for the Superhero's costume. This item doesn't make that mistake. It relies on a blue and red pattern, similar to the character's traditional outfit scheme.
Another thing I really like is that the web stretches as you're pulling the draw handle back. It feels as if the web is propelling the darts forward. It is also worth noting that you can combine this item with other Nerf web shot gear.
Pros
Excellent design and color scheme that makes it look very authentic.
Although it is a crossbow, you can quickly tell that it's a Spiderman-inspired toy.
It has a fascinating draw mechanism.
Although it looks a bit bulky, it is light and easy to carry around.
Cons
Nerf Power Moves Web Blast has a few exciting features. First and foremost, it is a relatively small gun compared to other items from the category. This makes it ideal for smaller kids who are just getting introduced to these toys.
However, the thing I like the most about it is that the gun's shooting button is on the bottom. In other words, when using the toy, you make a similar movement Spiderman makes when casting the web. This makes it a great choice during cosplay when you're trying to be as authentic as possible.
Talking about authenticity, the toy's color scheme is simply fantastic. The product combines the character's traditional red and blue pattern with bits of gray. Even the spider logo resembles the one from comic books. The only complaint I have about this product is that it has a bit awkward drawing mechanism.
Pros
I love the colors and patterns on this one. Even the logo looks excellent.
The shooting button's positioning makes it feel like you're casting a spider web.
Relatively small for a Nerf gun, making it ideal for smaller kids.
Cons
You draw the darts from the top, and the shooting button is on the bottom. This forces you to use both hands.
Just by taking a quick glance at this product, you can quickly tell that it's completely different from anything else on the list.
The thing that makes it stand out is the large, plastic web mounted on the top of the weapon. Although this piece is entirely for aesthetic purposes, it makes it feel more like Spiderman's tool. Even better, you can mount this part on the muzzle, making it look like the darts are coming from inside the web.
I also want to praise the drawing and firing mechanisms. They are close to each other, so you can shoot darts by using almost a single, fluent motion. This makes it very different from other Spiderman Nerf weapons that require both hands to press buttons.
Pros
The addition of the web makes it look amazing. I especially like how it feels like firing the gun with the web on the muzzle.
Aside from the usual mounting position on top of your arm, you can use the product with both hands as if you're holding a real rifle.
Allows you to tinker with different pieces.
Cons
Too many colors for my taste, and the superhero's logo is a bit awkward.
If you're looking for a smaller piece, it doesn't get better than Nerf MicroShots Marvel Spiderman. This product is a part of the MicroShots series that features Minecraft, Fortnite, and other game and superhero-inspired items.
This particular toy is really easy to handle. In my opinion, it is a perfect product for playing war with your friends. Unlike some other items on the list, you can easily reload it and fire, which gives you a massive advantage in a gunfight against neighborhood kids.
Although I don't like the addition of orange color, the product design is excellent overall. I especially like the Spiderman logo on the sides, and there's also the Avengers logo close to it. The gun's surface has a distinctive web-like design, which is something that true fans will appreciate.
Pros
The product design is impeccable. For the most part, the colors are great, and I like the web engravings. You also have Avengers and Spiderman logo's on the gun's surface.
Toys from the MicroShots series are small and easy to use. This makes them perfect for smaller kids but also others who prefer functionality to size.
It is extremely cheap compared to other Nerf guns.
Cons
It comes with just two darts.
The product pays homage to the latest Spiderman: No Way Home movie. This is the reason why its colors are so strange. Instead of the standard blue/red combination, the superhero had lots of golden details on his costume and much darker shades of blue. If I were to complain about something that is the use of black instead of dark blue.
In many ways, Spiderman Marvel Web Bolt Nerf Blaster reminds me of Spiderman Web Shots Spiderbolt. Both of these products are bulky and more suitable for older kids. They also have a similar drawing mechanism. However, this product is much easier to use because of the placement of its firing button.
These products share another similarity. Both of them have stretching webs that you can pull back when drawing darts. In terms of the design, there are a few things I like and a few I dislike. While the logo and the web are lovely details, I don't like the gun's shape.
Pros
The web mechanism remains one of the best things about Spiderman Nerf toys compared to other Nerf products.
Although some larger Nerf guns have tricky drawing/firing mechanisms, this one is much more intuitive, allowing fluent movement during use.
I like the surface of the gun. Aside from the great logo, it has web design all over it.
Cons
There are a few things I would change in regard to product design. Most notably, I would prefer if Hasbro used dark blue instead of black. Also, I don't like the shape of the gun.
The thing that separates this toy from the rest is that it allows you to load up to three darts simultaneously. The product has three chambers, which is great for launching a barrage at your opponents. I can tell you right now that this feature alone makes it much more desirable for kids than some other products on the list.
Although I understand why this mechanism is important for kids, as a parent, I was much more intrigued by design. The gun looks cool, combining black and red colors. The red web spread across its surface looks fantastic, and there is also some gray web, in a different shape, right behind it.
I will go as far as to say that this is my favorite Spiderman Nerf toy in terms of design, together with Spiderman Web Shots Spiderbolt.
Pros
The toy has an excellent design.
You can draw up to three darts simultaneously, which makes it much easier to use compared to other items from the product category.
The spider logo somewhat melds with the surface but is also noticeably different.
Cons
Some kids simply won't like the fact that this is a Miles Morales toy. Although the product design and features are incredible, it still isn't a Spiderman Nerf gun, per se.
Iron Spider Assembler Gear Upgrades relies on a similar concept as Avengers: Infinity War Iron Spider Assembler Gear. Instead of the web, it has two golden mandibles that you can place on top of the toy or on its sides. These mandibles are really trippy, so some kids might not like them.
Overall, it is a relatively small gun compared to other Spiderman Nerf products. When you remove the mandible, it has a similar size as Nerf Power Moves Web Blast. This makes it ideal for smaller kids but also older children who don't want to hassle with a large piece.
Like most of these toys, you can draw darts from the rear. The firing button is in the back, on the toy's surface. Although I'm not a big fan of its design, I like how the manufacturers made it look like a large spider hugging the toy.
Pros
Drawing and firing buttons are relatively close to each other, making them easier to use.
In many ways, using this weapon reminds me of using a sling, which takes me back to my childhood.
A great choice for smaller kids.
Cons
Although I generally don't like the design, I love the removable mandibles and a spider on the surface.
This is one of the most complex Nerf products I've seen online. As the name implies, the toy is inspired by Miles Morales, relying on red and black colors for the surface. It has two massive webs that you can mount on muzzles, similar to that of Avengers: Infinity War Iron Spider Assembler Gear.
When you fully assemble the toy, it looks like a small tower on top of your hand. It has two barrels, with a smaller one mounted on top of the bigger one. Alternatively, you can put one of the barrels on the side so that it looks like something from sci-fi anime.
My main issue with this toy is that it looks a bit troublesome to use. As a parent, I'm unsure if I'd like my child to run around with all this stuff in his or her arms. Then again, a good thing about this design is that your kids can remove some of the pieces if they don't feel comfortable.
Pros
The most intricate of all the Spiderman nerf guns. A plethora of elements allows you to switch up appearance and functionality.
The mountable webs are a great addition to each one of these toys.
I love the "Zzzap!" written on the product's side. It reminds me of the old comic books.
Cons
It looks like a product you can easily break because of all the pieces.
Marvel Spiderman Homecoming Nerf Elite is one of the more unique-looking products on this list. The thing that I especially liked was the straps for the arms. I'm not really certain why the company doesn't add these pieces more often. I think that the straps make Nerf guns much easier to use and run around.
If you're looking for a product that will provide maximum fun, I feel that this item should be at the top of your list. When loading the weapon, you're not putting individual darts. Instead, you are putting cartridges with three pre-loaded darts, thus allowing rapid fire.
The toy comes with a small accessory where you can put pre-loaded cartridges. You can place this container around your belt or jeans, and by swapping cartridges, you can fire six darts in quick succession. My only concern is that it could be a bit hard to quickly switch between cartridges on the move.
Pros
The fastest reloading product on the list.
The firing button is on the bottom of the product, which is my preferred position for Spiderman Nerf toys. As mentioned, it makes it feel as if you're firing web from your hands, like the superhero.
The straps are a perfect addition to the item, making it easier and faster to fire darts in quick succession.
Cons
Reloading looks a bit problematic.
As the name implies, this is an ideal product for brothers and close friends. The package comes with two wrist blasters, two pairs of goggles, and two vests. What's even better, each vest has marked areas with points that would allow you to keep tabs on whose winning.
The blasters are intended for fast firing and action. They don't have a particularly lovely design. Instead, the focus was on functionality. Each one of them has three cylinders that can host three darts. You can fire the ammunition one by one, or you can fire all three darts simultaneously.
You also get two pairs of glasses that would prevent any potential accidents. Honestly, if you have two boys, this is probably the best Nerf product you can get. They just want to fire as many darts as possible at each other, anyways. With this item, you're getting something that will help them do just that while keeping them safe.
FAQs
Question: Are Spiderman Nerf guns safe?
Answer: When buying Nerf products for the first time, most parents are worried about their safety. These items look really dangerous when you consider that the kids use them to shoot at each other. However, the darts are extremely soft and not particularly fast. There are barely any reported incidents involving these toys.
Question: How to use Spiderman Nerf guns?
Answer: Spiderman Nerf guns rely on similar mechanisms as other Nerf products. The majority of these products are mounted on top of a child's arm. There is a mechanism for drawing darts and a button for shooting them. You get two or three darts with each product, and if you can damage them, you can replace them with any other Nerf darts.
Question: What is the simplest Spiderman Nerf gun?
Answer: If you're looking for simplicity, you should definitely buy Nerf MicroShots Marvel Spiderman. This small handgun is suitable even for small children. Although you will need two hands to use the toy, as you'll need one hand to load darts, it has a simple and straightforward mechanism.
Conclusion
Given the popularity of Spiderman, it makes sense that Spiderman Nerf guns are one of the most popular toys made by Hasbro. Although these products might seem dangerous, they are actually relatively harmless. My kids used them dozens of times, shooting at each other, and they've never suffered any injury.
My favorite product is Spiderman Web Shots Spiderbolt. It has a beautiful design, resembling a crossbow with a spider web. Although it takes some time to load and fire, the gun is a fantastic plaything for all the kids, even if they're not fans of the superhero.
Recommended Reads: