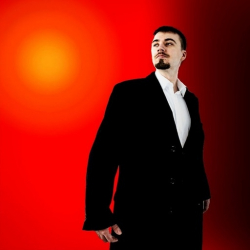 Latest posts by Stefan Stevanovic
(see all)
Some characters are so beloved that they get a life of their own outside the original publications. This is especially noticeable with famous comic book superheroes, which have existed for several decades. Following this logic, it makes sense that an enthralling character such as Batman would inspire so many writers.
After X-Men, Batman is my favorite comic book. There are so many things to like about the story and the character. Gotham is a city that, in a way, resembles many other cities in the world. Rampant corruption, poverty, and exploitation are just a few things its citizens have to deal with daily.
As for Batman, he is a person who has suffered an enormous trauma as a child, haunting him to this day. His nemeses are lost souls, most of whom are psychotic lunatics who love playing games with the Dark Knight. These fan fictions provide a glimpse into the hero from a slightly different perspective.
If you're like me, always looking for some new Caped Crusader content, you should definitely read some of the best Batman fan fiction I compiled. They give old Batman fans something completely out of the left field.
Key Info Up Front
Batman fan fiction stories are an excellent read for true Caped Crusader fans. These short works provide a glimpse into the superhero's psyche from different writers' perspectives. Many of them also alter the destiny of comic book villains, giving them a slightly different look compared to the traditional DC works.
My favorite piece is Liminal Space. The story revolves around Bruce Wayne as a parent. As someone who had such a messed up childhood and life in general, it is interesting to see how the superhero tackles these duties.
My Top Picks at a Glance
Tips for Reader
These stories are entirely different from one another in terms of format, size, and premise. You will read most of them in 15 minutes, and it will take numerous days and even months for some. So, whether or not you'll like my recommendations depends on your personal preferences.
If you're looking for a great source of Batman fan fiction, you should visit Fanfiction.net. Aside from the Caped Crusader, you can enjoy reading about other superheroes. Inkitt.com is another fantastic site where most authors write long-format stories. Make sure to check Archiveofourown.org, as well.
The best thing yet is that these stories are usually free, so you can jump into reading as soon as you reach a webpage. Keep in mind that many of them are in a novel format, so don't expect the traditional comic book panels.
Some of these stories can be vulgar, sexual, and violent. If you don't like such concepts, read the disclaimer beforehand (most authors post them above the introduction).
What Were the Selection Criteria?
To be honest, I focused on the stories I personally liked. So, these entries are all over the place regarding format, the underlying theme, and the main protagonist. My only selection criteria were the following:
The main characters have to be from the Batman universe.

The story feels unique in one way or another. Although fan fiction can borrow ideas from official comics, they must put a unique, personal spin on them.

I focused on fan fiction that is a bit extreme, potentially having a strong emotional impact on readers.
Although most Batman fans are used to unsettling topics, some of these entries are pretty gruesome in their own regard. Most of them work outside the usual Batman sphere, exploring "What if?" situations. For example, what happens when Joker meets a little girl? What if Joker and Batman were previously a couple?
Best Batman Fan Fiction
Finally, here are the best Batman fan fictions you can find online. I categorized them from my favorite to my less favorite pieces.
Although Batman is used to challenges, this new role tests his limits. In Liminal Space, the Caped Crusader becomes a parent figure. Although we know that Bruce Wayne is capable of being a good role model, he never had such a close relationship with anyone.
The story is set in an alternate reality, where Bruce Wayne becomes Tim Drake's caretaker. Liminal Space is probably the most emotional story on the list, exploring some typical father-child dynamics. It's not the best piece if you're looking for action, but if you're into drama, this should be your cup of tea.
While the story might seem straightforward based on my description, it has a few layers. Most notably, the characters in Liminal Space come from different dimensions, so it is interesting to see how they interact. It has 17 chapters, which makes it a long enough read yet, not too long.
Pros
We see Bruce Wayne in a completely different role.

A lot of intermingling between characters from different universes. It's nice to see all the differences in behavior and how they work with each other.

The best choice for fans looking for something mellow and slow-paced but within the Batman universe.
Cons
Some people might prefer more action-packed fan fiction.
The Deal is one of the most graphic pieces of fan fiction I've ever encountered. It's a short comic that you can read in five minutes. Like in many other situations, Joker manages to push Batman to his limits. He does so by killing Alfred and delivering him in a box.
This time, Bruce completely loses his composure and beats Joker within an inch of his life. Just as the comic is closing to its bloody climax, the villain confesses his love. He tells the Caped Crusader that his deep, secret emotions are why he's still clinging to Bruce.
At one point, he even suggests that the two of them were lovers and that he was his wife. I don't want to spoil the ending, but I recommend you click on the link and check the piece. It perfectly encapsulates the relationship between these two characters, and although twisted, it does make sense.
Pros
The art style is a bit crooked but unique. It fits the comic's theme perfectly.

An interesting and unexplored premise where Joker is in love with Batman. While it might sound a bit outlandish, it makes readers think.

Given the history of these two characters, the ending makes sense.
Cons
My only regret is that this comic is too short. Then again, short-form makes the final message more impactful.
This is one of the most chilling Batman fan fiction I have had the opportunity to read. It explores an interesting topic: What would've happened if Joker stumbled upon an unprotected little child?
While wandering around in an abandoned building, the villain meets a small girl abandoned by her mother. At first, Joker wants to play nice with her, but a few sinister thoughts instantly pass through his head. Throughout the story, you're glued to your seat, wondering what will happen to this child.
Joker's clash with innocence is what I found to be the most interesting. The little girl obviously doesn't know who he is or that he's dangerous. So, she is completely at his mercy. The ending is emotion, albeit not for the reason you might think.
Clockwork is a relatively short story that you can read in one sitting, and it is well-written and brings something new to this list.
Pros
Although the story doesn't feature fast-paced action, it is captivating and immersive nonetheless.

Joker is shown from an entirely new angle. For once, I never thought about how he would interact with kids.

I love how the surrounding environment is described.
Cons
Although each one of these stories features mature content, Reclaiming Innocence is disturbing differently. It covers numerous controversial topics, including abuse and mental health. In fact, the basic premise is so tense that I recommend you read the author's summary and notes before reading the piece.
Reclaiming innocence explores the early life of Jason Todd. Unlike the official DC version, this story ramps up misery. So much so that you might stop reading midway. Like in the official comic, Bruce Wayne eventually adopts the youngster but not before he goes through numerous ordeals.
It is another "What if?" fan fiction where the author explores the worst-possible scenario. Although I was shocked by the idea, I read the piece regardless, and it was hard to stomach at times, but I still think that most Batman fans will find value in reading it.
Pros
An incredibly visceral experience. It explores the worst-case scenario upbringing for Jason Todd.

While ludicrous at moments, it feels a bit more realistic than the original background story.

Although it might seem like a one-trick pony fan fiction, the story is long and takes time to go through. Ideal for fans who want something a bit more immersive.
Cons
The author takes things up a notch, often going to extremes.
The Spider Web is a breath of fresh air within a fan fiction sphere where most stories revolve around Batman or Joker. This particular piece focuses on Jonathan Crane, aka Scarecrow, and his relationship with Demure Dahlia Rhodes.
Miss Rhodes was often a victim of abuse. She looked for a protector and found one in mysterious Jonathan. However, things are not as well as they seem. Scarecrow is very disturbed and would eventually take Dahlia to her breaking point.
The thing I liked about this piece is that it's necessarily connected to the Batman storyline. You can enjoy it even if you have never read the comic or don't know who Batman is. Nonetheless, the story is graphic, unrelenting, and becomes more sinister as it progresses. The Spider Web is an ongoing fan fiction comic featuring 26 issues.
Pros
Great for fans looking for something a bit longer and more immersive.

Finally, a good story features Scarecrow, who is often neglected within Batman's villain pantheon.

I love the twist where Dahlia looks at Jonathan as her savior only to discover his dark secret.

I also like the writing style.
Cons
Fans often criticize Batman as someone who relies on money to be a true superhero. Although strong, intelligent, a great fighter, and a detective, he wouldn't be as powerful without all the gadgets and technology. This story removes the basic premise of a millionaire superhero and puts Bruce Wayne in different surroundings.
Like the original Batman, Bruce saw his parents die at the hands of a mugger. But this is where most similarities stop. He is a hardworking, down-to-earth individual who owns a dojo and helps needy children. During the night, he dons the Batman outfit and fights crime. However, he doesn't have the same cool gadgets as his comics counterpart.
The author also altered Batgirl's and Robin's origin stories. Anyway, the lack of money makes Batman's character more relatable. The story features a lot of cursing, and the writing style is noticeably different from DC's issues.
Pros
The writer explores an exciting premise of whether Batman would be as powerful without his money.

Unlike the original superhero, who often feels snotty, this iteration of Bruce is more likable.

Due to low social status, the character faces numerous obstacles not present in the original comic book.

The author often plays with the concept of superhuman and superhero. On numerous occasions, Bruce shows us that he's just an ordinary guy fighting crime.
Cons
Sometimes, the dialog is unnecessarily vulgar.
The tailor is another comic you can read in a minute or two. I liked the fact that it doesn't focus on Batman or any of the villains. Instead, it follows the story of a tailor who makes various suits for villains. He made a perfect suit for Two-Face, who, amazed by design, told all his evil friends this.
Briefly after that, all Gotham's villains started knocking on his door. Some of the requests were rather ludicrous, and the tailor had to adjust to these requirements just to stay alive.
Unlike most other fan fiction on the list, this one doesn't try to be gruesome or cause negative emotions. It is simply a short, funny story that showcases all the problems that random Gotham citizens have to go through. If you have a few minutes, make sure to check it out.
Pros
A funny story that depicts all the issues a villain's tailor has to go through.

I could describe the art style as warm and pleasant.

I like the twist at the end of the comic.
Cons
I would love to read a series of comics featuring various Gotham artisans and ordinary people. Although this short comic is well executed, I'm sad there aren't any similar stories.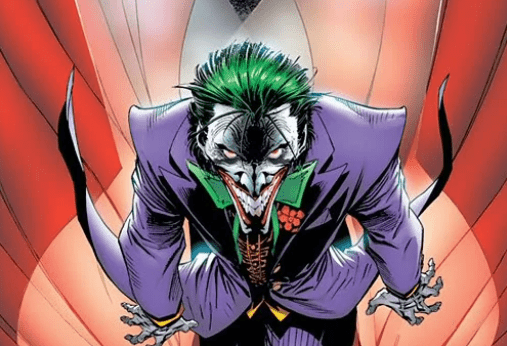 Most people perceive Joker as a ruthless, immoral character. In comics, he plays vicious games with Batman, sometimes capturing and torturing his loved ones. However, we tend to neglect that this character also has a comical side. Although this is often dark humor, it's humor nonetheless.
Dear Joker is one of those stories. This fan fiction follows a crazy concept where the villain takes a hiatus and starts working as a journalist. He works under the pseudonym Ms. Grace. According to its concept, one of the readers asks the villain a question, and she replies in a typical Joker fashion.
I was laughing hard while reading some of these replies. The whole back-and-forth reminded me of an old, popular magazine section where teenagers would ask journalists the craziest stuff. Of course, the Joker's responses are much more brutal and unhinged.
I especially adore the use of punctuation; it is all over the place.
Pros
I love the exchange between Joker and the readers. It is a unique concept, not only for Batman fan fiction but fan fiction stories in general.

What made me laugh is that all these people took the time to write letters only to be brushed off by the villain.

The use of punctuation adds to the concept's craziness.
Cons
No complaints. I think that fan fiction works well within its confines.
First, I need to preface this entry by saying it's one of the darkest, bloodiest fan fiction on the list.
I tried my best not to add any crossovers to the list and focused exclusively on Batman and related characters. Not Playing with a Full Deck takes place after the Dark Knight events. Superman's Lois Lane explores the psyche of the murderous antagonist, who is now a citizen of Metropolis.
The relentless reporter creates a powerful expose that rubs Joker the wrong way. The villain starts pursuing her, resulting in some very graphic scenes. This story features a lot of violence, sex, and vulgarity. So much so that the author even provides a disclaimer for all those interested in the story.
We've seen Joker unhinged numerous times; however, this is often random, mindless violence. The fan fiction shows a situation where he is angered, focused, and prepared to do everything in his power to quench his bloodthirstiness.
Pros
It seems as if Joker is much more calculated during this story. There is a slight difference between this iteration of the villain and the one presented in the DC comic.

If you're into violent comics, this is just the thing for you.

Each chapter comes with an author's note further explaining the scenes and the motivation behind them.
Cons
I don't think that the inclusion of Lois Lane was necessary. It might even work against the story in certain places.
Finally, a piece of Batman fan fiction that primarily caters to graphic art fans.
Batman: Nero is a short story about when old Bruce Wayne takes a young apprentice to replace him eventually. Owen Freeman is a teenager who has a similar story as Bruce. Random Gotham thugs murdered his parents. Although Batman didn't manage to save his mother and father, he managed to save Owen.
Despite their similar stories, the two of them have entirely different characters. Owen is bloodthirsty, reckless, and doesn't have the same appreciation for life as Bruce. This short story introduces us to the character through a series of dark and grizzled panels.
Overall, it is an excellent short story. It's not as entertaining as some Batman fan fiction comics, but you'll likely appreciate the artwork and the idea.
Pros
You should check this one out mainly for its dark, gloomy art style.

I like the idea of Bruce having an apprentice much more vicious than him.
Cons
It's too short. The authors could've done much more with this concept.
FAQs – Best Batman Fan Fiction
Question: What are the most common types of Batman fan fiction?
Answer: Batman fan fiction can take any shape or form. These are shorter or longer stories written by true fans, and most of them come in the form of plain text split into chapters. You also have a few comic book-styled fan fiction, although most of them are relatively short, consisting of just one page.
Question: What are the best places to read Batman fan fiction?
Answer: Some of the best sites for reading Batman fan fiction include Fanfiction.net, Inkitt.com, and Archiveofourown.org. These sites feature the Caped Crusader stories in a written format. Stories in the form of comics are usually posted on different image sites.
Question: What is the most popular Batman fan fiction?
Answer: It is hard to determine the single, most popular piece of Batman fan fiction. Each site publishing these stories has its own ranking system, so the popularity will vary based on the platform. If you're looking for excellent fan fiction, I suggest starting with the entries on this list.
Conclusion
Fan fictions are fantastic because they explore concepts outside the original Batman story. Even better, they're written by numerous authors, each with their own point of view and style.
If you're looking for the best Batman fan fiction, you can't go wrong with Liminal Space. Although a bit slow-paced, this story explores an interesting premise of how Bruce Wayne would behave as a parent. If you're looking for a fan fiction comic book, I recommend the Deal.
Recommended Reads: