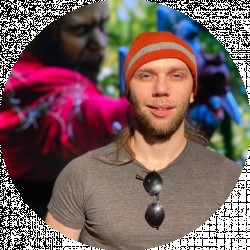 Latest posts by Bryan Hughes
(see all)
Spider-Man action figures have come in some of the widest variety of any statistics on the market. Because of the length and time Spider-Man's been so popular, he's had a fantastic amount of figures crafted. 
I remember my first Spider-Man figure was in the early 90s. It was insanely flexible and could be made to do all of Spider-Man's best jumps. Each joint, including the wrists and the ankles, was made to move. Some of my follow-up grabs are the Silver Armor Spider-Man suit, the Venom Suit, and the web-action Spider-Man. 
Now, as an older fellow of sorts, no longer allowed to play with my action figures in fear of judgment, I still use these Spider-Men in my room. I mount them in positions fighting the Sinister Six or going toe-to-toe with the Green Goblin on his glider. 
I realize there is money to be made as well, so I won't overlook that aspect of the best Spider-Man Action figures as I cipher through the best from the past and the present. This guide is for the collectors, the fans, and those who still get a kick out of making our own stories. 
Bottom Line Up Front
My favorite is the original, flexible, durable Hasbro figure from the 90s. While I have one myself, I got it for only 5 dollars back in the day, so I regret to inform you it is no longer that price. The one I located online for this article is far more expensive. Still, as it is my favorite, I'll include it just the same. 
Durability should come before style if you're looking to get one just for a gift, especially for a kid. Trust me. They will put that thing to work, and anything made too fragile or too "neatly" will rarely hold up to the wars a kid will put Spider-Man through. 
With that in mind, let's examine how I selected all the figures that made the cut.
Selection Criteria
When going over each figure, the most important factors I looked into are listed below.
Quality: How good is the material used to make it? How durable is it?
Style: How good does this look? How does it stand out from the others?
Impact: What does this figure represent? Does it capture a unique story or area of Spider-Man lore?
Enjoyment: How fun would it be to play with this if I were a kid? 
Shelf-life: How many ways can I use this on my shelf? How well can it be set to pose in a case?
Collector: Is there a resale value in this? Will this complete a collection?
Buying Information 
You should do so many things before purchasing online, even though online will usually bring you the best sales. The easiest is to look through comments and reviews before making any purchase. Read an equal amount of positive and negative comments.
For further details on getting the best deals, check out the buying information section of the Iron Man Action Figures articles on this site.
#01 Marvel Legends: Flexible Spider-Man Classic
This is my favorite, but it's mostly because of nostalgia. I was a big Bruce Lee fan as a kid, and my toys were always going to play out some Hong Kong, Big Boss-style opera when they weren't wrestling each other for imaginary titles. Before I had this figure, the most flexible toys I had were some of my ninja turtles, the rubber ones. So, having a Marvel figure that could do ninja kicks and wrist flips made my storytelling days more enjoyable.
Nonetheless, this figure stood the test of time. It was durable and extremely easy to place in cool positions once I transitioned into decorating shelves instead of having action figure wars. It looks like Spider-Man from the 90s cartoon that every kid used to love. It still tops my list.
Quality: High
Style: Good
Impact: High. This was the quintessential toy that captured the 90s cartoon Spider-Man.
Enjoyment: Top Tier
Shelf-life: Great
Collector: Great. Apparently, if I had kept mine in better condition, I'd have made a killing.
Available here <-
#02 Marvel Legends: Spider-Man 2099
This is actually from the same series as my favorite. While I'm not the biggest Spider-Man 2099 fan, I love the costume design. This toy has outstanding durability and, while still expensive, is far cheaper than the one above (currently). The webbing for the back and the fins on the wrists make this just one of the best action figures to pose against a dark background. Personally, it's my favorite color design of the choices I'll give here. Still, the 2099 story arc is not sitting well with me and stops it from being my favorite. Also, most Spider-Man fans may not recognize the costume choice.
Quality: High
Style: Great
Impact: High. There are not many figures for the 2099 version of Spider-Man.
Enjoyment: Top Tier
Shelf-life: Great
Collector: Good. Though it is unlikely to fluctuate more from its current pricing.
Available here  <-
#03 Marvel Legends: Venom Suit Spider-Man
Here's another I've got sitting in my box, but interestingly enough, it has not skyrocketed too much in price. While the quality and flexibility are on par with the flexible Spider-Man, it even comes with interchangeable hands…I also felt it lacked something. It may be that it's harder to capture minor details in the more simple costume design than in the classic webbed red and blue garment. Still, it makes this list as one of the best for quality and for what it represents for sure, but when it comes down to it: Venom's suit looks better on Eddie Brock. The real Venom. However, this costume is iconic, and this action figure is a great grab at the cost it's currently sitting at. 
Quality: High
Style: Good
Impact: High. Without the symbiote suit, Spider-Man, there is no Venom.
Enjoyment: High
Shelf-life: Great
Collector: Decent. This item doesn't seem to ever rocket in price among collectors.
Available here <-
#04 Strange Transformations
I know this has become a huge collector's item, and it is even a two-in-one kit of a unique time in Spider-Man lore. Still, I am not a fan of these suits. Would I pick it up? Yeah, I would. It has a huge plastic spider web and an interesting grappling hook, so you can have them swinging or in hanging combat with one another. You could risk keeping it in the box and getting a small resale value. This one has the plausibility of gaining in coin due to cosmic Spider-Man possibly making a comeback. It's a risk, though, as is any collecting grabbing of an action figure. This is one of the rare grabs in the Spider-Man action figure world, so it must fall unto my list. 
Quality: Good
Style: Decent
Impact: Good. Cosmic Spider-Man and the dark suit turning into classic suits touch on major comic arcs.
Enjoyment: Good
Shelf-life: Good
Collector: High. Currently going for nearly 100 and listed even higher on some sites.
Available here <-
#05 Marvel Studios Spider-Man
The latest movies in the MCU have Tom Holland playing Spider-Man, and the fan following is ginormous. Kids and adults alike, myself including, are fans of his portrayal of the web-slinger. The guy is doing a great job, so I went through the action figures from the film and found one of the best priced out there. This figure gets him his upgraded suit from Iron Man and lets you switch back to his classic attire. It has plenty of accessories, good reviews on quality, and captures the MCU Spider-Man in all its glory. There are others out there, but sadly, many more flexible recent figures have shown to be easy to break upon switching hands or other parts. For this reason, this one tops out the many, and I remind you to check reviews before making any purchases. 
Quality: Good
Style: Good
Impact: High. MCU Spider-Man is the most successful of any film franchise the wall-crawler has been a part of yet.
Enjoyment: High. 
Shelf-life: Good
Collector: Decent. Most newer action figures like this get so mass-produced that their prices won't see huge increases as the years come.
Available here <-
#06 Basic Spider-Man Gift
This needs to be on the list because of all the action figures here. It is the most affordable. Not only that, the figurine is durable enough to give your kid. It doesn't have the best quality regarding flexibility, but it can be played with for many hours. It's a good size, too. Twelve inches(30cm), and I would rate it honestly as the best choice for a gift to anyone under eight due to the price of most figurines. 
Quality: Decent
Style: Decent
Impact: None. Just a casual large Spider-Man figure.
Enjoyment: Good. I've watched my little cousin tell me a whole movie with this thing.
Shelf-life: Decent
Collector: Very unlikely to ever go up in price.
Available here <-
#07 Marvel Legends: Miles Morales
This nearly made my favorite list. I'm a big Miles Morales fan. Not only were his comic book arcs well written, but the movie "Into the Spiderverse" was an incredibly well-done piece of film. Even this figurine is so well handled. The design has a good quality Hasbro touch of flexibility, durability, and fine details. The Miles Jacket, the well-designed head switches for in and out of costume Spider-Man Morales, and the hand switches. It makes for an excellent gift for those wishing to play some intricate stories. It also makes a perfect shelf piece for any fan of Miles Morales.
Quality: High
Style: Great
Impact: High. The Into the Spiderverse Miles Morales was a very successful film and brought a lot of love to fans of Spider-Man to this character who had never known him before.
Enjoyment: High
Shelf-life: Good
Collector: Okay. A lot of these were produced, so sadly, it isn't likely to garner a huge return on your purchase, but it will give you a Miles Morales for your Spider-Team.
Available here <-
#08 The Big Target Box
So here is possibly a controversial inclusion. I don't think these individual toys are the best. They certainly fall under some of the more easy-to-mold styles of action figure designs. Yet, this box holds five different suited Spider-Man figures, an Iron Man in a unique color scheme, a Doctor Strange, and two of the best Spider-Man villains. Vulture and Mysterio. You are getting all these for less than 10 dollars a piece at the price it is asking. When I go over the best action figures, as a collector looking to stack his shelf, quality over quantity is my suggestion.
If you've got the coin for a big gift or want to save up for your action figure-loving kid, this box is probably one of the best for your dollar grabs on the market. 
Quality: Decent
Style: Okay
Impact: Good. It encapsulates most of Tom Hollands Spider-Man films in one box.
Enjoyment: High.
Shelf-life: Good.
Collector: Decent. This box is limited, and starting at this price does give it the plausibility of increasing in price more than others as the years go by.
Available here <-
The Classic Mego Spider-Man Collectible
Here's one for just the collectors out there. If you've seen Toy Story 2, you'll recognize how this figure is put together. It is very much like the Woody and Jessie figurines in that film. While its quality overall isn't very high, nor will it blow away a kid's mind, it has a special feeling. This toy is specific to a time of toy-making no longer in existence. It stands out on a shelf and in a room for capturing that age of toy-making beautifully.
Having this in a display case in a comic-filled room would suit me just fine. It's not a cheap grab either, and if you manage to grab a good quality one, it is one of those figures a collector can keep an eye on to go up in prices. If I left this off the list, I wouldn't feel like I really made the best list I could.
Quality: Okay
Style: Okay
Impact: Good. One of the earlier Spider-Man figurines is still available in good condition.
Enjoyment: Low
Shelf-life: High
Collector: High. This falls under the specific tree of "collectible" more than anything else.
Available here <-
Spider-Man and the Streetlight
I need to vent. I have this figure, but it's broken. I put it through hell, wrestling wards in my action figure wrestling league. I believe a Shredder permanently injured "Deep Blue Parker," but it was long ago. I got this for maybe six dollars. It now costs north of 200! So, it shows you that you can never really be sure what will turn into a collector's item. The chances are higher if something stands out as a unique prop or an unusual suit color.
This was one of those random Spider-Man toys, and all it did was add a streetlight for the web-slinger to swing on. Why is Spider-Man the size of a streetlight, I don't know, but it makes a good scene just the same. It is the solid color design, the many ways it can be posed, and that streetlight makes it the last stop on the list.
Quality: Great
Style: Good
Impact: Decent. It mentions Baxter St. on the streetlight, which could be significant.
Enjoyment: Good
Shelf-life: Good
Collector: High. These are not common and are seemingly highly sought out, so it also falls firmly under the "collector" side of figures. 
Available here <-
FAQs – Best Spider-Man Action Figures
Question: Are Spider-Man Action Figures hard to find?
Answer: No, not at all. Hundreds if not thousands are floating about the internet and many modern designs in your local superstore. Such as Target or Wal-Mart.
Question: What is the most expensive Spider-Man action figure?
Answer: It's actually a Funko Pop figurine, technically. It had a misprint in some form or another. It's a metallic Spider-Man and worth over 3,500 dollars at the moment. 
Question: Should I keep my Action Figure in the box?
Answer: Personally, I say no. I am a big kid, though. If you are a collector, in a sense, you're hoping the price goes up one day, and you want to re-sell it. Yes, keep it in the box. Keep it somewhere dry, with low humidity as well. Moisture can ruin the packaging and lower the price when you re-sell it.
Happy Shopping!
I hope you enjoyed our list of the best Spider-Man action figures. My favorite is a bit more expensive than I'd recommend grabbing up. So, it's probably better to get the MCU Spider-Man and the Miles Morales figures for the best cost + enjoyment combo. Why one figure or another becomes someone's favorite is often related to how much joy they had from it as a child. Or perhaps how much they love what it represents to them as adults.
Have fun browsing, shopping, and eventually picking the best action figure for you or the one you love. We here wish you nothing but good times with your Friendly Neighborhood Spider-Man, even if they aren't as flexible and hard to break as that first most awesome of figures.
Take care, True Believers.
Recommended Reads: