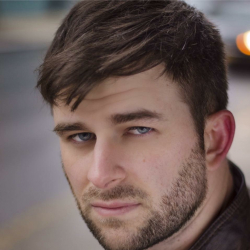 Latest posts by Adam Braunstein
(see all)
Captain America is one of the most iconic characters in fiction history. He has seen a few different iterations and, since 1941, has been one of the easiest to recognize characters in all pop culture. Within the past 10 years, his popularity has seriously skyrocketed to a fever pitch due to the absurdly successful movies. With his popularity came the increased popularity of his lengthy list of villains, which only grows by the year.
A unique superhero in that he doesn't really have any powers to speak of besides super strength and a razor-sharp shield that can take out pretty much anything in his path, Captain America has managed to withstand his initial war propaganda filled beginnings to transcend the decades and remain an iconic hero to this day.
I first had my introduction to Captain America in the 90s from reading The Avenger series as well as playing the various marvel licensed games that featured Cap all over the place. His everyman persona turned into a superhero has always connected with me. His portrayal in the movies has always been pretty spot on when it came to capturing everything he was about in the comics.
Of course, no superhero is worth following if they don't have a kickass collection of villains that oppose them. The best superheroes out there always have a formidable rogues gallery of villains to contend with, and Captain America is thankfully no different. The variety of the villains he faces off with throughout his long history is what makes them so engaging to watch in action, and more are being added to the lengthy selection with every passing year. Let's explore those who have thrown down with Captain America throughout the years.
AIM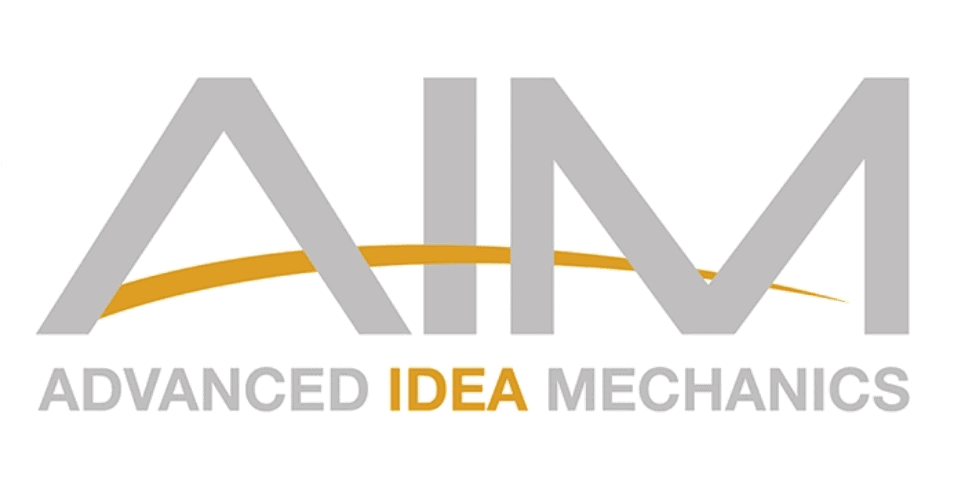 AIM is an organization dedicated to human advancement. Unfortunately, it's also been part of evil organizations like Hydra throughout the years. This organization was created by Baron Von Strucker during World War 2 and since has been in opposition to Captain America and his cohorts on numerous occasions. Short for Advanced Idea Mechanics, A.I.M. has always specialized in creating machinations and products that produce an enormous amount of power, often putting the world's fate in the balance.
They created the mysterious Cosmic Cube, a device with multiple iterations throughout the Marvel Universe. It's often used by villains to gain massive amounts of power. A.I.M. is also responsible for the creation of M.O.D.O.K., an enemy created from the body of George Tarleton. He gave his body to A.I.M. in order to attain super intelligence and has been a foe to Captain America and The Avengers many times. A.I.M.'s most powerful invention is the Super Adaptoids, which can copy and absorb the powers of superheroes that they encounter, such as Thor.
Adolf Hitler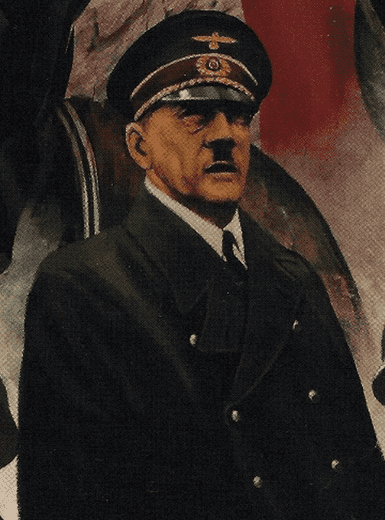 Captain America has had many villains, but only one is based on a real-life villain, Adolf Hitler. This situation was unique because he would appear as a Captain America villain a year before World War 2 started. Initially, it was pretty controversial as it was posturing another country's leader as an enemy before they really were one. One year later, though, Captain America Comics #1 would become divisive due to the propaganda involved. Still, Hitler was obviously a massive villain for Captain America to take down. Being one of the original villains he would face gives him quite an important place in Cap's long history.
Alexander Lukin
Alexander Lukin is one of the more important recent villains in Captain America's gallery. Making his debut in Captain America Vol. 5 #1, Alexander Lukin is a prime player in the first Winter Soldier storyline. He works with the Red Skull against Captain America. Lukin uses a Cosmic Cube for his own selfish business gains, and through his disturbing work with the Red Skull, he absorbs a piece of his mind. Lukin is killed but later is revived by his wife and joins the Power Elite. He remains a steadfast figure, with the Kronas Corporation causing all kinds of trouble for Captain America over the years.
Arnim Zola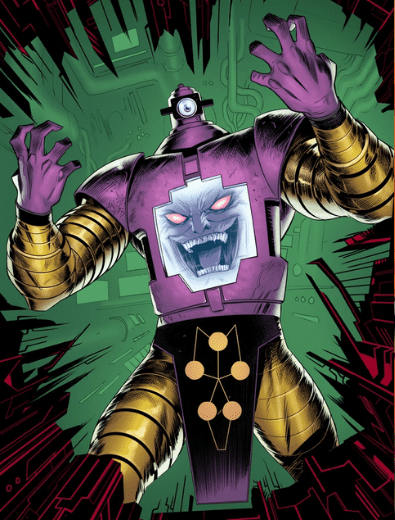 Arnim Zola can be seen for the first time in Captain America and The Falcon #208 and is also possibly the most dangerous villain in all of Hydra. He's a biochemist and scientist without powers. Still eventually, he puts himself into a robot body that grants him super strength, mind control, and the ability to transfer his mind into different bodies. Arnim Zola uses this robot body to make himself essentially immortal. He is the one responsible for all of the Red Skull's experiments. He has created several villains himself in the process. His mind makes him a dangerous foe to Captain America on many occasions.
See also: Captain America Characters
Baron Zemo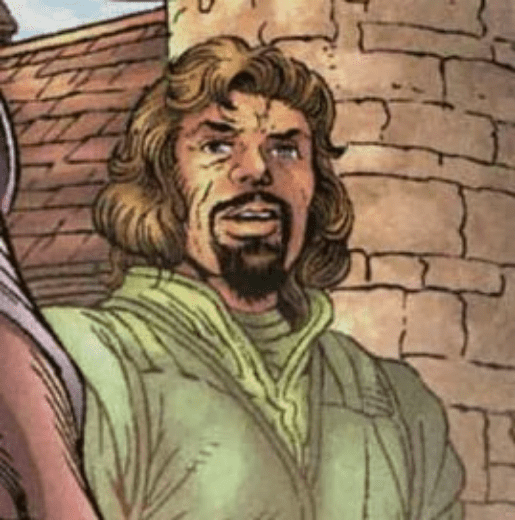 Baron Zemo is one of the most consistent foes that Captain America faces off against, whether it be on his own or with the Avengers. Not a villain with superpowers by any means, but rather a man with incredible smarts that he uses to level the playing field time and time again with the obviously more powerful Captain America. Baron Zemo actually comes in multiple varieties. Both Helmut Zemo and Heinrich Zemo have taken up the iconic Baron Cowl to battle with Captain America and The Avengers. Baron Zemo is rarely without a solid force supporting him and has taken his place at the head of the Master's of Evil, which is essentially the evil version of The Avengers.
As a member of the Nazi army, Captain America has naturally come to oppose him and encounter him in battle. Baron's first encounter with Captain America came in a chemical weapons facility. Captain America inadvertently exposed Zemo to chemicals that permanently attached his protective hood to his face. It was here that their rivalry first started. Although the first Baron Zemo would die from his own foolishness during a battle with Cap, his son would take up the Baron Zemo persona and continue his father's rivalry.
Baron Strucker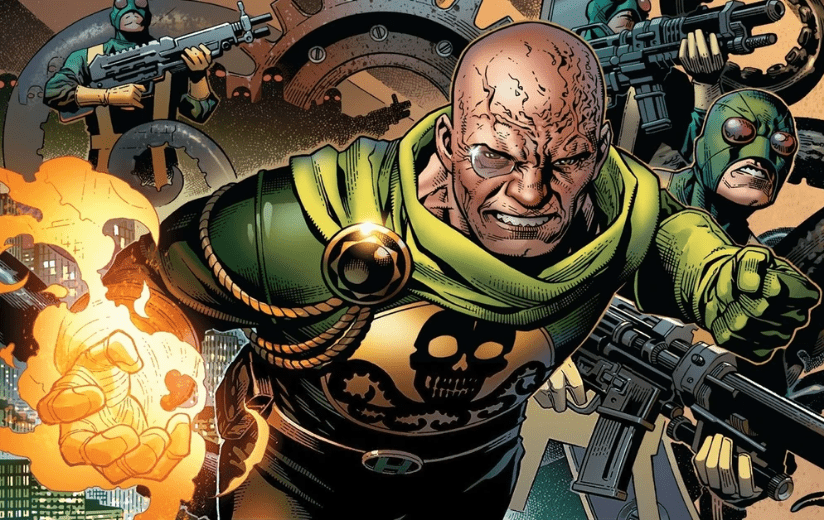 Baron Strucker is one of Captain America's oldest foes and is the founder of Hydra and longtime enemy of SHIELD. He first appeared in Sgt. Fury and his Howling Commandos #5 have since been a massive enemy to Captain America. He is genetically augmented to have the ability of energy projection, super strength, inability to age, and a healing factor. During World War 2, he teamed with the Red Skull to fight Captain America on numerous occasions, proving himself to be an expert melee combatant. Baron Strucker has made sure that Hydra remained under his power long past his assumed lifespan due to his scientists creating a serum that allows him to essentially stay ageless. Despite being killed, he has returned to life on several occasions.
Baron Blood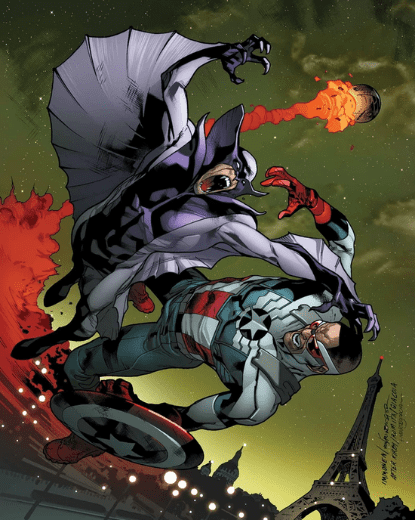 There are a lot of Barons here, but Baron Blood is one of the big bad Cap has faced over the years. He made his first appearance in The Invaders #7. Baron Blood is an actual vampire that uses Nazi technology to survive in sunlight, making him an incredibly dangerous adversary. He has clashed with Captain America many times throughout the comics and has even tricked others while impersonating Cap himself before having the actual Captain America beat him down. An incredibly powerful villain, Baron Blood has superhuman strength and hypnotism. He can command legions of bats, wolves, dogs, rats, and mice to d with bidding.
Black Talon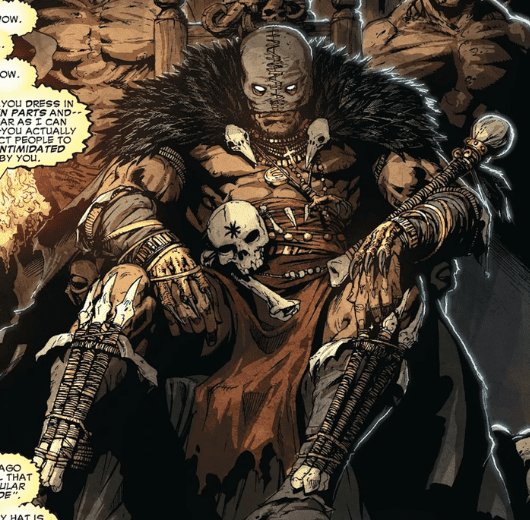 Black Talon first appeared in Strange Tales #`173 and has seen many iterations since then, with different people taking up the mantle. Captain America has done battle with multiple people wearing the Black Talon cowl. Each one is armed with a variety of voodoo magic. Most notably, Black Talon is able to create zombies that fight for them. He also has sharp talons and is an exceptional hand-to-hand combatant.
Blue Streak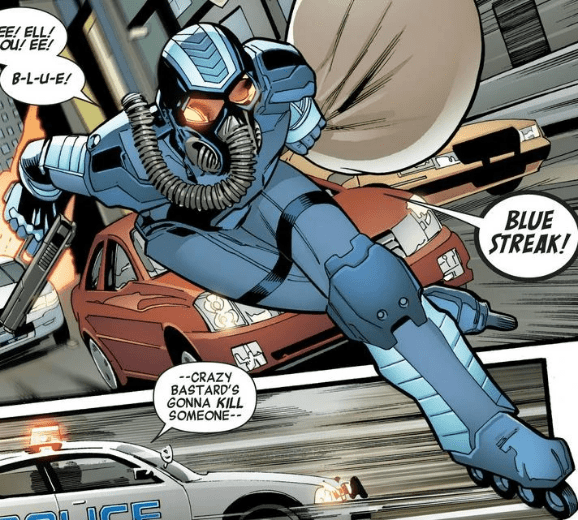 Captain America has always had a lot in common with Iron Man. That similarity rears its head again with Blue Streak. Just like Iron Man, Captain America's villains get helped out by Justin Hammer on occasion. Blue Streak starts out as a member of SHIELD's Super-Agents, but Captain America quickly ousts him as a spy. There have been multiple versions of the character, with different people using the costume each time. Blue Streak has proved to be a formidable foe due to his ability to run at superhuman speeds. He exceeds the speed of sound on occasion as well, making him very tough to track.
Batroc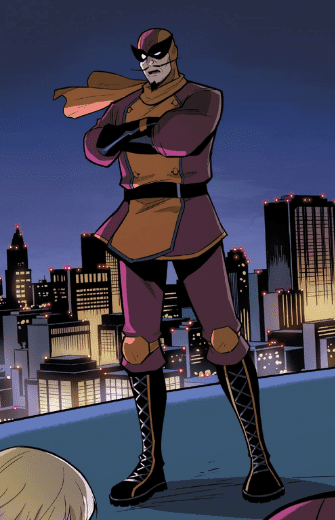 Many of Captain America's best villains are physically disadvantaged. Rarely can anyone ever really stand toe to toe with America's favorite supersoldier. That's what makes Batroc such an exciting villain. Despite not having superpowers, his elite hand-to-hand combat ability based on kickboxing allows him to fight Cap one on one. He has been part of many different criminal organizations and faces off against Captain America time and time again. Batroc has headed multiple organizations to throw down against Captain America and friends with and has teamed up with many of his popular big bands, such as Baron Zemo. In the MCU movies, he's appeared multiple times as both an adversary to Captain America and Falcon and The Winter Soldier.
Crossbones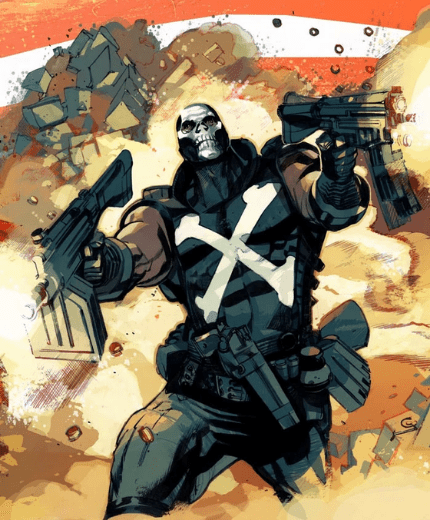 Although he has no superpowers of his own, Crossbones has frequently been a thorn in the side of Captain America. Brock Rumlow first appeared in this alias back in 1989 and, since then, has consistently caused havoc throughout the marvel universe. Crossbones leads the organization known as the Skeleton Crew. It has been one of the key henchmen to Captain America's big bad, The Red Skull, for many years. Crossbones has always been desperate for power and has headed many gangs and criminal organizations in that pursuit of power. He's a skilled combatant and expert in tons of different weaponry. He is also a superior melee combatant as well, letting him hold his own against Captain America on many occasions.
Crossbones has the gaudy reputation of being part of the hit squad that eventually led to the death of Captain America. Crossbones snipes at him while he's being held by S.H.I.E.L.D. After his injury, Sharon Carter, who is being possessed by Doctor Faustus, marking the first time that Captain America had ever died in a comic.
Faustus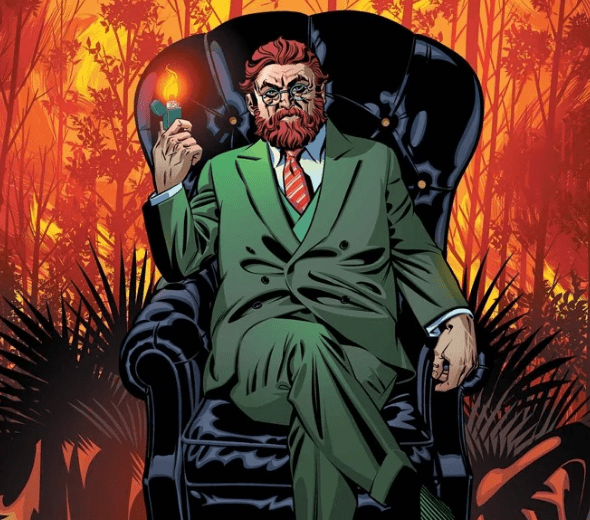 Another villain specializing in using their mind instead of pure physical ability, Dr. Faustus, has been a foe of Captain America's for years, but his origins are fascinating. Captain America was having P.T.S.D. and sought out a good doctor for his therapeutical skills. Instead of helping Captain America, Dr. Faustus used the opportunity to mess with his mind even more, causing illusions and all sorts of horrible things for the hero.
Dr. Faustus has more than just illusions up his sleeve as he's able to fully possess heroes as well. He used this ability to control Sharon Carter to deal the killing blow on Captain America. Captain America regularly bests Dr. Faustus in physical combat. Still, the mental manipulation of his and his allies makes Dr. Faustus such a menace for Cap to deal with.
Flag-Smasher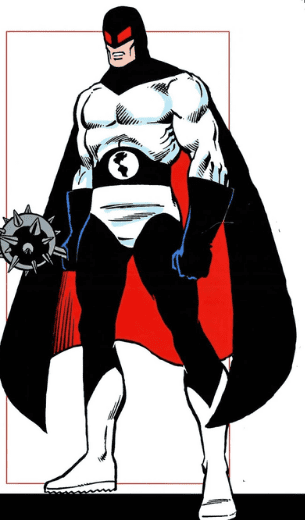 The basis for the villains in Falcon and The Winter Soldier T.V. show, Flag-Smasher has been a direct foil to Captain America since his appearance in Captain America #312. Unlike Captain America, Flag-Smasher is fully against the government. He seeks to create complete and total anarchy. He has attempted to do so in the U.S.A. a few times, putting him right in Captain America's crosshairs. After witnessing his father being killed during a riot, he started to believe that nationalism and all it stands for should be abolished. This mindset has pitted him against Captain America many times. Still, the two have also teamed up on a few occasions, albeit reluctantly. Flag-Smasher is an expert in hand-to-hand combat and cunning strategist who is armed to the teeth with numerous weapons and unique equipment that make him a handful to deal with. He has also gone by the name Captain Anarchy.
Hydra Steve Rodgers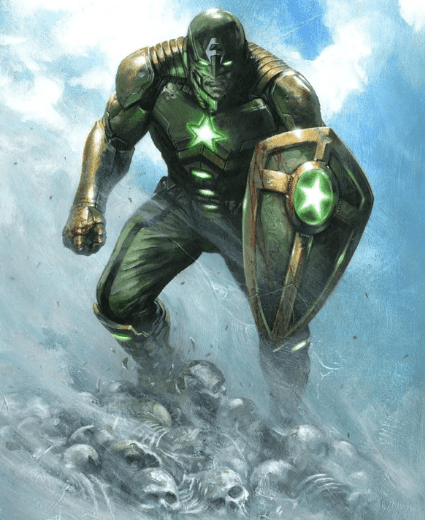 The most dangerous foe to Captain America might just be himself. In an alternate reality, Steve Rodgers was corrupted via the Cosmic Cube. He became the ultra-powerful member of Hyrda who resembled the Captain America you know and love but acted strictly out of thirst for power and hatred. His presence in their army caused Hyrda to reign supreme for a long time until the original Captain America finally returned and fought and defeated this terrifying alternate version. His powers are equal to Captain America's, including super strength, super speed, healing ability, and increased intelligence.
Kingpin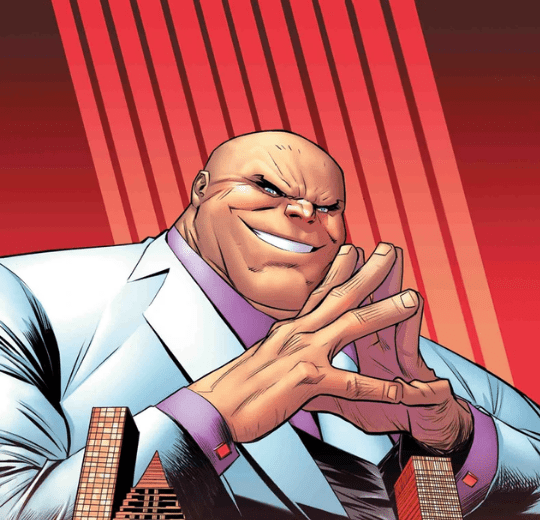 You might not think of Kingpin when you think of Captain America. Still, sure enough, due to Captain America's presence in New York, he comes to fight with Kingpin on numerous occasions. Kingpin is a fascinating foil for Captain America because he had both the brains and the brain on his side to fight with him. On most occasions, the two fight not physically but through other means such as legal ones, adding a whole new dimension to the rivalry between the two. However, kingpin is blessed with super-strength and has managed to fight Captain America to a draw on one occasion.
His size makes him formidable, but his skill in combatant stretches to many different forms of hand-to-hand combat. He uses this to gain the upper hand on Cap on various occasions. Ultimately, Kingpin is a crime boss and usually uses people under his wing to take care of business involving Captain America.
King Cobra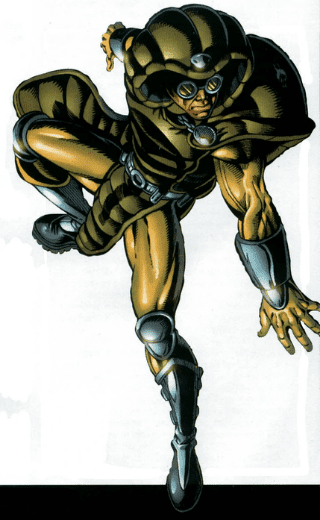 King Cobra is one of Captain America's oldest villains, first appearing in Journey into Mystery #98. Klaus Voorhees took up the mantle and, by letting himself be bit by a snake during experimentation for finding cures to snake bites, gets bit by a radioactive snake. As a result, Voorhees gained superhuman abilities similar to that of a snake. His powers allow him to dislocate his body at will and can fit through any space regardless of how small. He can also stick to walls like Spiderman and launch Cobra Darts from his wrists that release a toxic gas. He can also slither along the ground, making it very easy for him to escape places. Captain America has clashed with him a ton over the years, and recently, the new Captain America has come to do battle with him as well.
Machinesmith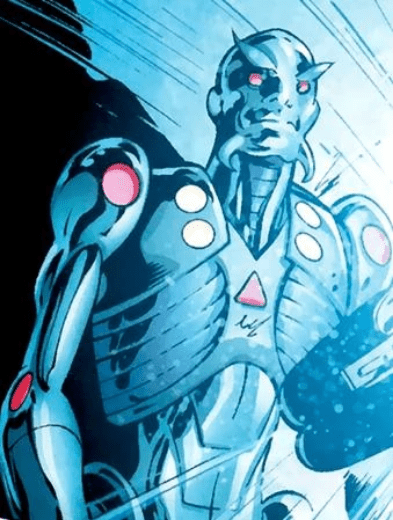 Machinesmith is a fascinating foe of Captain America's who debuted in Daredevil # 49 and has since been a consistent threat to him. As a teenager, Starr Saxon found a broken down Doombot in N.Y.C., and from there, learned about robotics through it. Following his learning, he decided to dedicate his life to making deadly robots with the intent of the crime. Machine Smith has joined up to fight against Captain America with the Red Skull in the past but has also fought him on several other occasions as well. MachineSmith started out with no powers, but after he broke his neck, his mind began to inhabit a robot clone he made of himself. This gave him access to superhuman strength and also otherworldly reflexes. Due to his existence as a robot, his A.I. can transfer to anything he so pleases. He is a physical match for Captain America, nearly taking him out on directive by the Red Skull on a few occasions.
Mother Night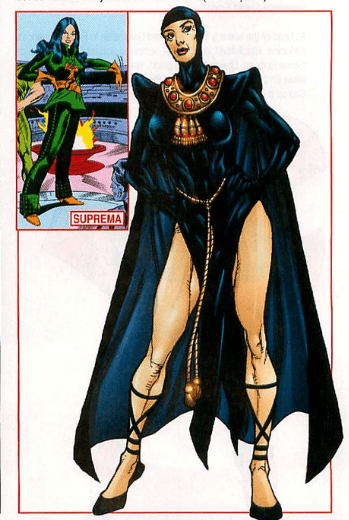 Mother Night is a unique villain of Captain America's that debuted in Captain America #123. Her powers are those of illusion and martial arts, and she can also hypnotize via a necklace she wears. She causes psychological torture to Captain America and The Avengers but eventually betrays The Red Skull. She seems to take the path to the side of good here, but unfortunately, she's so guilt-ridden from betraying Red Skull that she begs him to kill him. He wouldn't, showing pit for her, but The Winter Soldier would late finish the
Nuke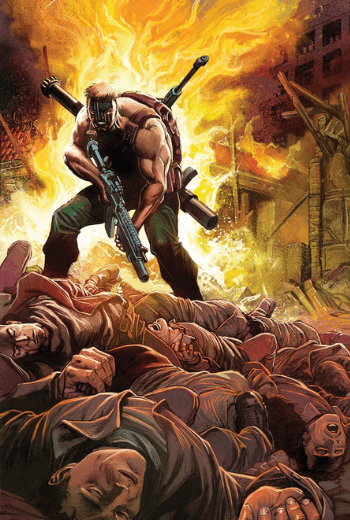 Created by the same supersoldier program that created Captain America, Frank Simpson, aka Nuke, first burst onto the scene in Daredevil # 232. Nuke is incredibly powerful and even more so than Captain America due to his bones being replaced with advanced cybernetics. He has incredible strength and can resist injury due to his skin being replaced with a form of plastic. He also has a secondary heart and has a weapon that counts the number of kills he gets, showing the true nature of this twisted villain. Nuke requires three sets of pills, blues, whites, and reds, to keep him from losing control, giving him a slight weakness. Captain America clashes with Nuke a handful of times. Each time, he is reluctant to fight Nuke because he believes the super soldier program is to blame and not Nuke himself.
Protocide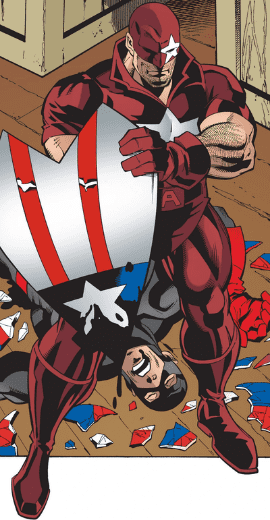 Protocide, aka Clinton Mcintyre, is technically the first person to be given the supersoldier serum. He was discovered being held in containment as a failed example of what the supersoldier serum could do. He killed his commanding officer and then became an experiment for the army to use. A.I.M. eventually got a hold of him and gave him memory implants, which turned Clinton into a complete killing machine. Protodcide has encountered Captain America on numerous occasions, coming close to killing him at one point. He would've killed Cap if not for being ordered to spare him and secure an objective instead.
Protocide encountered Cap on numerous occasions, nearly besting him each time. Still, Protocide saved Captain America's life in their last known encounter, saving him from a crumbling A.I.M. bunker and then disappearing. Protocide is Captain America's equal in many ways, utilizing the supersoldier serum and a shield with a pointed tip that he used to stab U.S. Agent, paralyzing him in the process.
Red Skull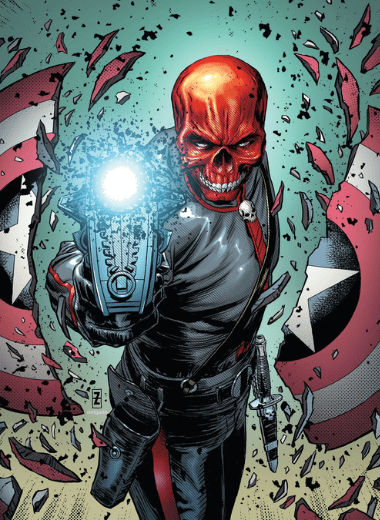 If Superman has Lex Luthor, Batman has the Joker, and Spiderman has the Green Goblin as their primary adversaries. Red Skull definitely fits that bill for Captain America. Red Skull has been the main villain for Captain America for decades now, and their rivalry initiated during World War 2. Red Skull has been the name of several villains throughout Captain America's history. Still, the main force behind the name has usually been Johann Shmidt, who was introduced in Captain America #7. He wears a Red Skull mask on his face. Eventually, He becomes deformed following an accident that matches his face to the horrific mask.
Red Skull is the head of Hyrda, though he has been portrayed as the protege of Adolf Hitler on several occasions as well. Red Skull was behind the assassination of Captain America in recent years and has adapted his evil ways to the criminal empires of the United States. Red Skull has been part of many battles vs. Captain America and The Avengers as well. He has had several fakeout deaths throughout the years. Still, He remains one of the main villains that Captain America faces off against.
Red Guardian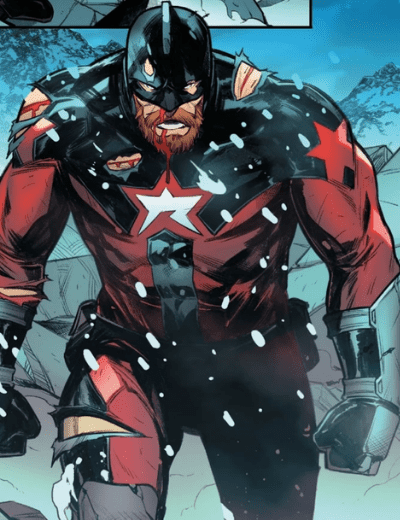 Red Guardian is Russia's version of Captain America and first appears in The Avengers #43. His name is Aleksei Shostakov. initially an ally to Captain America, Red Guardian shows himself to be full of confidence and taunts Steve Rodgers on multiple occasions throughout his first few appearances. Eventually, another version of Red Guardian comes along, a full-on super soldier who is completely insane and forced to fight Captain America, who promptly defeated him. Red Guardian has superhuman abilities, much like Captain America. Still, some versions of Red Guardian can use a forcefield and can even fly.
Sin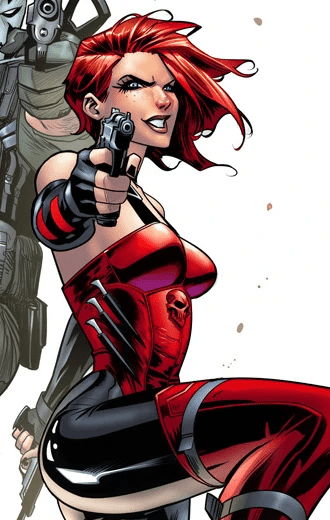 As the daughter of the Red Skull, you would expect Sin to hate Captain America, and you'd be very right in thinking that. First appearing in Captain America #200, Sin has a key part in the eventual assassination of Captain America. She does battle with the following Captain America, heading up the Serpent Squad, a dangerous group of elite soldiers. While she has no powers of her own at birth, Sin is a master combatant in hand to hand and weapon. She's also incredibly smart and, over time, gains access to powers such as telekinesis and teleportation due to her being experimented on. Her powers have shifted over the years, making her a versatile foe for any version of Captain America to face.
Serpent Society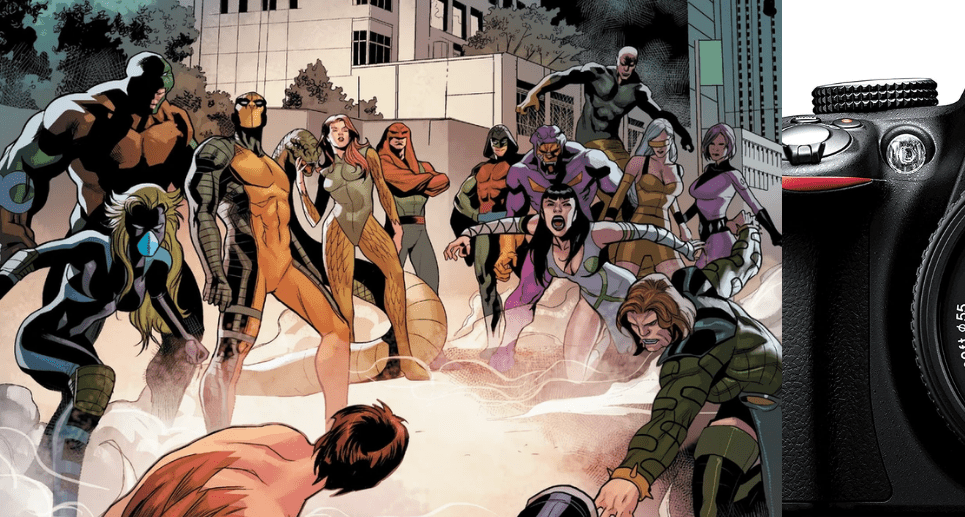 The Serpent Society was formed by Sidewinder and slowly but indeed gathered a group of highly elite supervillains who were all snake-themed to join up. First appearing in Captain America # 310, the Serpent Society has been a callous force for Captain America to deal with. As a freelance outfit, Serpent Society has taken jobs from HYDRA, The Maggia, and even A.I.M. on occasion, making it a certainty that Captain America will come to odds with them. Each group member is named after a snake, and although not all of them are superpowered, they are all equally deadly. Each one has fought Captain America throughout the years, and many of them have defeated him outright. Their powers are all snake-based, and each one has a different specialty that makes them together, a hazardous unit to deal with.
Superia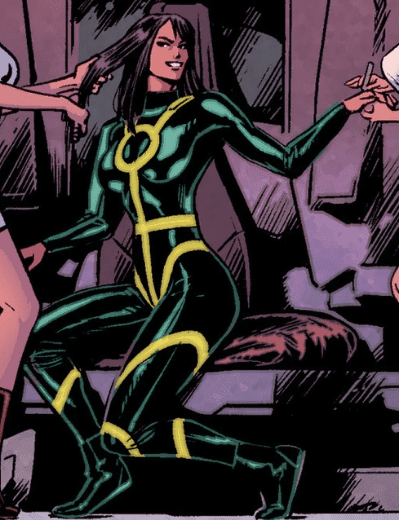 Superia first appears in Captain America Vol 1 # 387 as the head of an army of supervillain women. Superia possesses superhuman strength and expert fighting ability and can shoot energy blasts and fly, making her a very dangerous opponent. She has come into conflict with Cap on quite a few occasions. In one instance, she attempted to sterilize all women on earth except for her, making her reproductive abilities highly valuable before Cap ended that after defeating her in battle. Her most unique plot came when she acquired the Cosmic Cube and used it to go back in time and try to erase Captain America from history while becoming a hero herself.
The Winter Soldier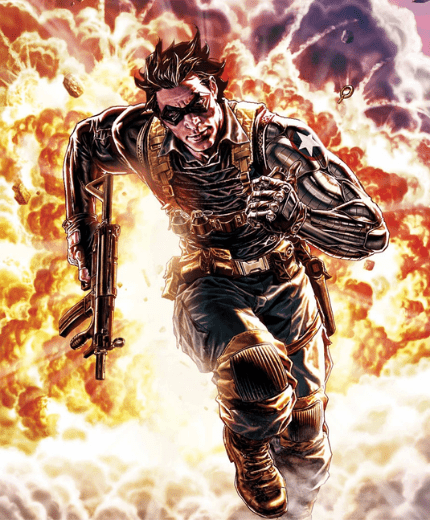 The Winter Soldier is the Russian's answer to Captain America. It is created when Bucky Barnes, Captain America's best friend, is recovered by the nazis after finding him following what was his apparent death during World War 2. Bucky gets completely brainwashed by the Soviet army and is turned into a remorseless killing machine that faces off against many heroes in the Marvel Universe, most notably Captain America.
They didn't remain adversaries very long, but the fierceness that Bucky fights with when he's brainwashed with the Winter Soldier is direct opposition to Cap's second chance type attitude for many of his foes. The Winter Soldier doesn't have superpowers of his own but has an arm made of vibranium, which is the same material that Captain America's shield is made out of, giving him a compelling advantage when it comes to melee combat. Eventually, Captain America breaks through to his old friend. It turns him to the side of good, finally setting up The Winter Soldier to take up the mantle of Captain America in future comics.
Taskmaster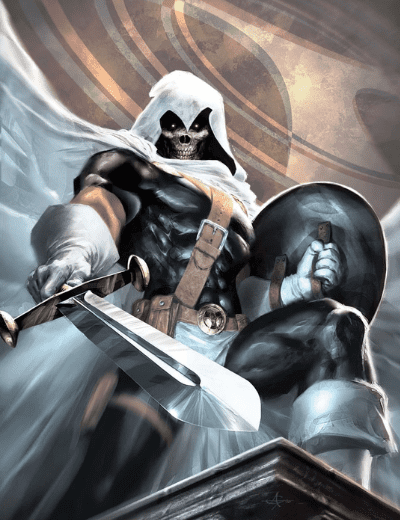 Taskmaster is one of the more interesting villains in the entirety of Marvel. He's not an evil character per se, but rather a curious one who isn't willing to let morals stand in the way of his lofty goals. His first appearance was in Avengers #195. Still, he quickly made himself part of Captain America's world specifically as he is the one responsible for the training of John Walker. The latter would take up the mantle of Captain America and cause chaos of his own.
Taskmaster is a mercenary and changes sides on many occasions because of that. He's always seeking to up his combat prowess and is often a teacher to both heroes and villains alike. He has a photographic memory, which allows him to mirror the fighting styles of anyone he fights against, which includes superheroes. His fighting ability has let him stand to toe with Captain America and Iron Man. At the same time, showing that his ability to mimic is also supported by extreme fighting ability and strength. Taskmaster had teamed up with the Red Skull on multiple occasions. However, he had double-crossed him, switching sides when Captain America and The Avengers gained the upper hand.
Tony Stark – Iron Man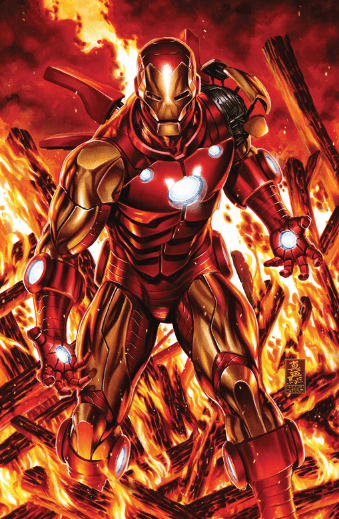 As much as they've been linked via their team, The Avengers, Captain America, and Iron Man have faced off against each other on a few occasions. This all stems from the Civil War conflict, which pitted the two against each other when the Super Human Registration Act went into effect. Captain America rebelled against the act, not trusting the government to use superheroes in the way they should be used. At the same time, Iron Man supported it, believing superheroes needed to be reigned in and controlled so that they don't cause destruction.
This led to Captain America and Iron Man facing off and a host of other Avengers at their sides in a massive battle. The two found each other immediately on the battlefield and fought. The two are evenly matched, both in wit and battlefield prowess, and their fight ended in a draw. However, many were injured in the overall Civil War. They faced off several more times, including in the Secret Wars storyline, which had a 70-year-old Captain America throwing down against Iron Man using War Machine's armor to give him more chance. Overall, Iron Man ends up being quite the even combatant to Captain America through the years.
U.S. Agent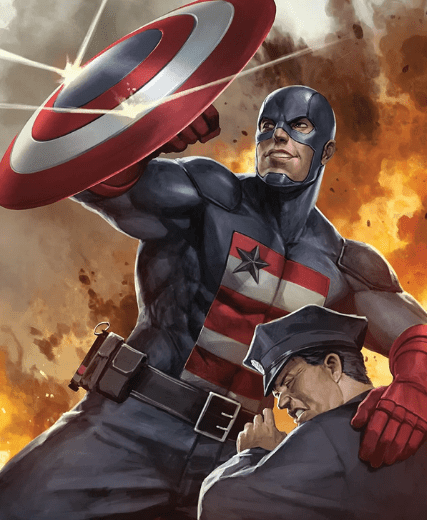 For those familiar with the show Falcon and The Winter Soldier, you saw John Walker's origin story and the bizarre and tragic character U.S. Agent really is. John Walker is assigned the mantle of Captain America in the comics when Steve Rogers gives up the role temporarily. This quickly showed what an unhinged war veteran would do when given that kind of power, leading to a showdown between Captain America and John Walker. Initially, John is just an average human in the guise of Captain America, leading Cap to easily take him down when John's violent nature pushes him too far.
Eventually, though, John Walker gets the super serum, leading to him becoming a combatant right on Captain America's level with a dangerous shield of his own to boot. John Walker eventually gives up his villainy by becoming U.S. Agent. However, he serves as more of an anti-hero in this role. Still, he finds himself fighting Captain America on various occasions.
Best and Worst Villains
Best
Red Skull– Original big bad for Captain America and actually kills Steve Rodgers. Can't beat that.
Crossbones- Awesome character design, lack of powers, and determination with a twisted mind to boot make this recurring Cap villain one of the best.
Serpent Society- This group beats the holy hell out of Captain America whenever they fight. He usually needs some random event to save him every other time they fight.
Worst
Batroc- About as lame as a villain can be, with one of his primary features being his leaping ability. Not to mention his costume is atrocious.
Adolf Hitler- Do I really need to explain this one? Even Red Skull has an assassin sent to kill Hitler at one point. Enough said.
A.I.M.- This organization is just so annoying. They know how insane they are, yet they still try to frame it as helping advance humanity. Routinely gets their robots destroyed by Cap and friends, led by the ugliest thing in the universe M.O.D.O.K., pass.
FAQ
Question: How do Captain America villains live so long?
Answer: Many of them, like Baron Strucker, experiment with anti-aging technology and time travel.
Question: Who is Captain America now?
Answer: Sam Wilson is currently Captain America after taking the mantle from Bucky Barnes.
Question: Who is Captain America's most prominent villain?
Answer: The Red Skull has been there and has consistently been a terror to Captain America for over 60 years.
Conclusion
Captain America is a fantastic character who is one of the most iconic superheroes out there. Still, he gets pushed over the edge when you consider how awesome his adversaries are. From super-geniuses to psychologists and deformed Nazis, Cap has one of the coolest sets of villains around. Hopefully, this guide helped you learn more about them.
Recommended Reads: