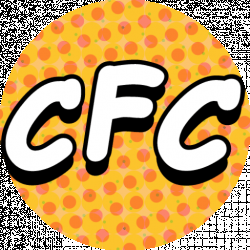 Latest posts by Comic Fan Club Team
(see all)
Even though Spidey has been around since 1962, his popularity is over the roof right now because of the release of Spiderman: No Way Home. He won't go out of style anytime soon, so your child will likely enjoy their Spiderman scooter for as long as the intended age range permits.
Spiderman stands for self-assurance, molarity, doing what's right, and, most importantly, he's extremely cool! On the market, you'll mostly find Spiderman scooters for children, which is why in this best Spiderman-themed scooters guide, I have included Spiderman-themed scooters for kids.
(Buy it for your kid, ride it yourself, that's my motto!)
Your kid's imagination will soar with a Spiderman-themed scooter; they'll get the feeling of swinging in NYC like the webhead we all love!
Thankfully, there are a plethora of Spiderman scooters on the market, all with different styles and for kids of all ages. Let's check out some of the best Spiderman themed scooters that you can find on the market!
Bottom Line Up Front
Scooters help kids with their gross motor skills while also being a lot of fun. They are not only a fun and practical method to travel from one place to another quickly, but they also provide a great opportunity for physical activity and motor skill development.
If you add all of the benefits of scooter riding to a Spiderman-themed scooter, the fun is multiplied tenfold! If your child loves Spiderman (I mean, which kid doesn't?), then gifting them a Spiderman-themed scooter for their birthday, Christmas or any other holiday will be a great choice!
Scooters are a great intermediate vehicle for youngsters who are ready to move on from tricycles to bikes because of their small size and ease of maneuverability. Riding scooters will help them maintain equilibrium and increase strength in the supporting leg and hip. 
Furthermore, scooters provide wonderful sensory input by testing a child's equilibrium and spatial orientation. They also help kids get stronger in their propelling legs by working the quads and hamstrings.
In this post, I have mentioned five amazing Spiderman-themed scooters, each with its unique style, so you can pick out the best for your kid.
My Top Picks at a Glance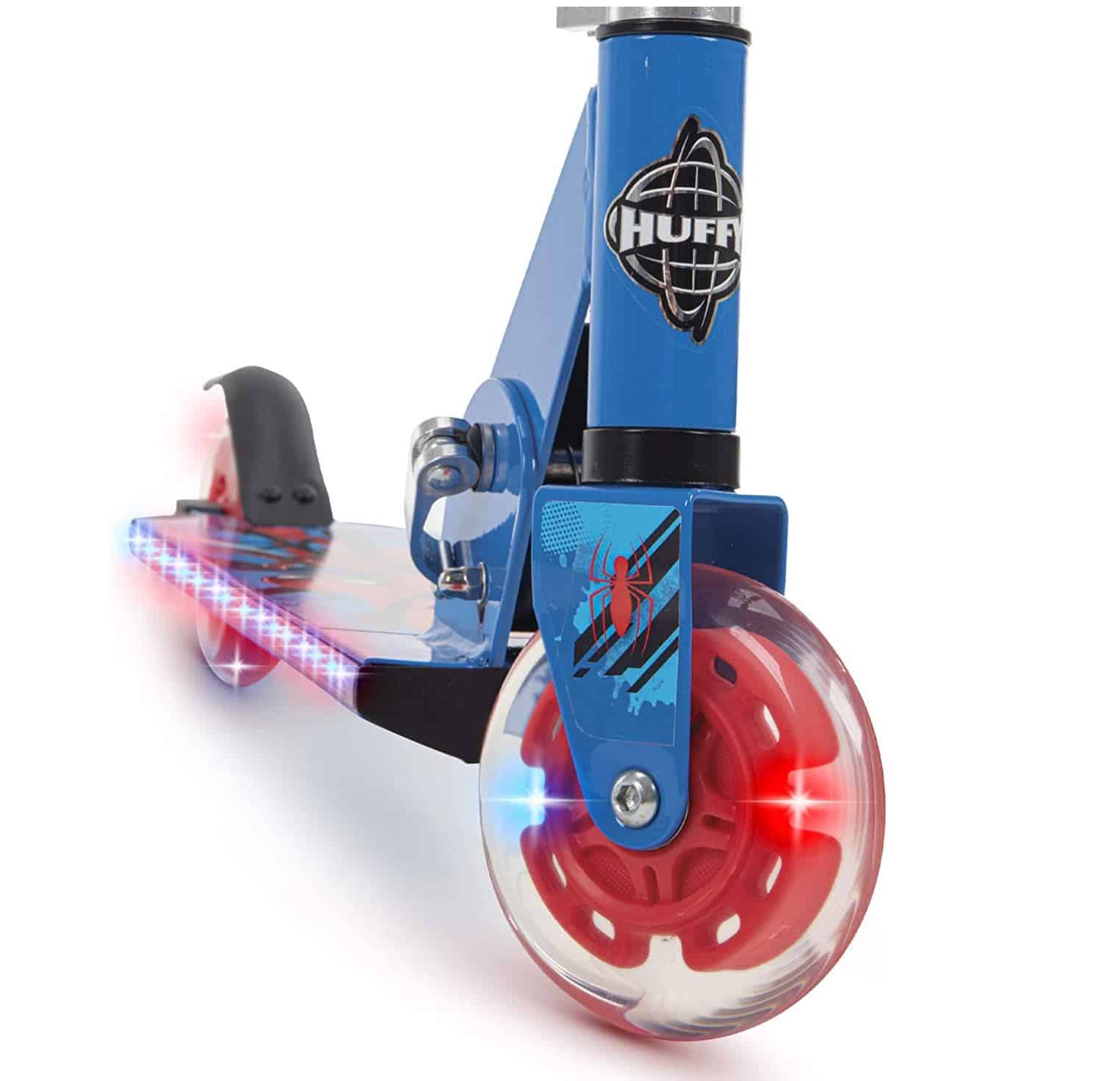 I have picked out five unique Spiderman-themed scooters I could find online. You can check out each scooter individually in the post below and single out the best fit for your child.
Spiderman M004008 Tri Scooter

– Anti-slip footplate with EVA tires for a smooth ride. Scooter with three wheels, self-balancing, and perfect for children 3 and up.

The Amazing Spider-Man 2 Scooter

– Two-wheel scooter with large foam wheels for off-roading. Heavily Spiderman themed from handlebars to base.

Spiderman Scooting Suitcase

– Unique scooter with an attached suitcase, best for kids while traveling so they can carry their luggage on their scooter. Comes with three wheels, a trolley, and a carry case with Spiderman graphics.
Selection Criteria
Since the target audience for Spiderman-themed scooters is children, I was extremely picky in my selection criteria of the best Spiderman-themed scooters. When children are concerned, you must consider many things that you normally would ignore for adults.
Durability:

You can expect it to last a long time if you plan on using it often. A scooter's ability to withstand the severe treatment of a child and continue to serve subsequent children depends on its construction from strong, non-breakable decks and durable, rust-resistant components. Hence durability was the main concern.

Pricing:

If the item isn't essential to your child's daily or weekly life, you shouldn't spend more than you can afford on it. If your child needs a scooter for school or plans on going out with their friends on a daily basis with their scooter, then spending a bit more than buying an average-priced or expensive scooter can be considered.

Usability:

You won't want to deal with the product's quirks every time your child uses it; you should consider your child's age and height and order accordingly; otherwise, you'll be left with adjusting the handlebars every time your child wants to take their scooter out for a ride.

Return Policy

. If anything goes wrong with your purchase or it doesn't work as advertised, you may want the freedom to return the scooter.
Product List – Best Spiderman-themed Scooters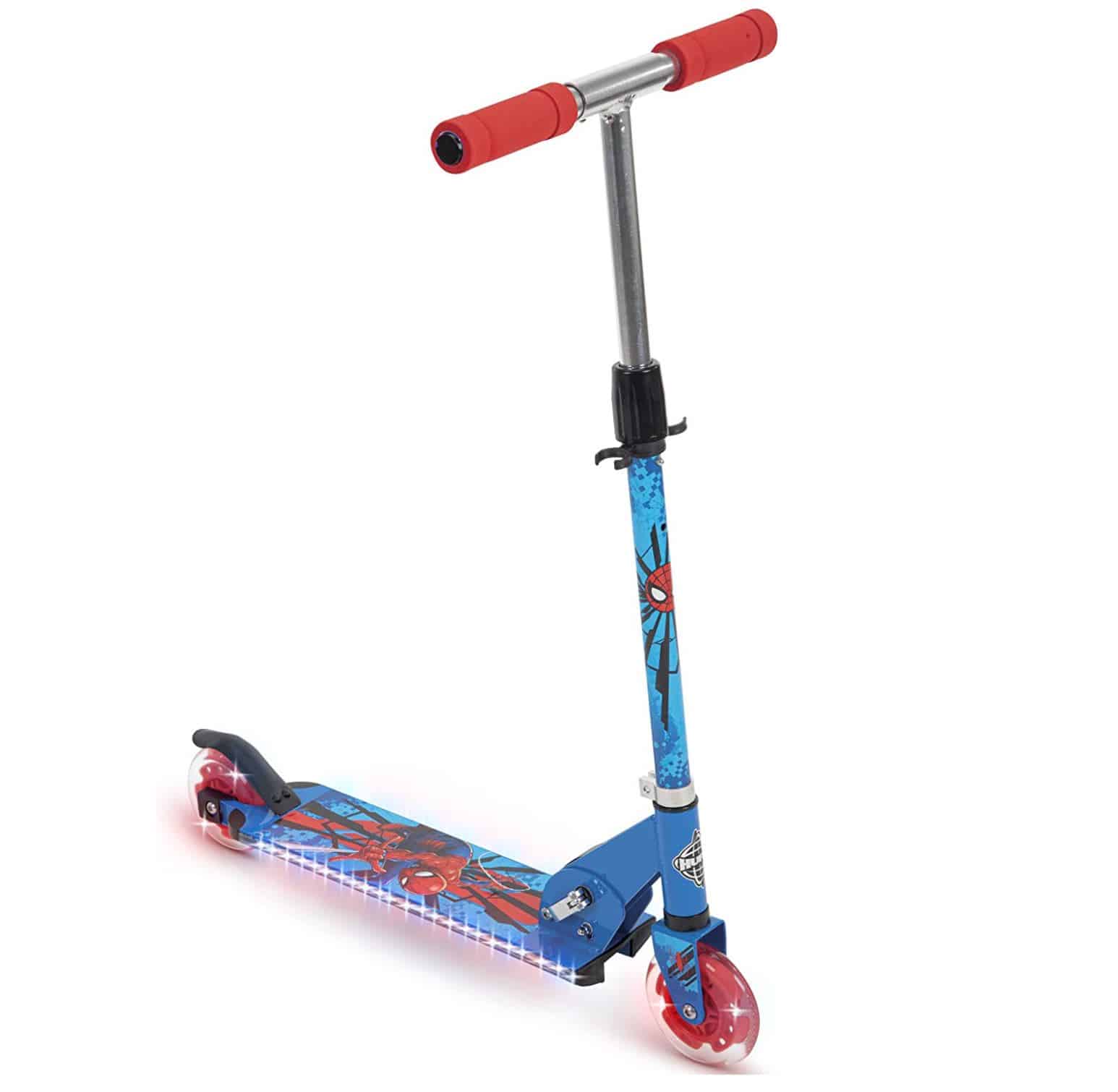 The Huffy Electro-Light inline is perfect for kids who have outgrown their smaller scooters and are ready to upgrade to something quicker and cooler. This scooter is great for quick riding, but it's not made for doing tricks on the scooter. Until you know for sure that your kid will be riding his or her scooter regularly, you will save money by starting off with one of these.
This Scooter rocks a classic Spiderman image from the early 2000s; the graphics are bright red and blue with Spidey shooting his web. The web-slinger is shown in action on a non-slip aluminum base that is big enough to easily accommodate an adolescent. The rider can take charge of the action with the help of a quick rear foot brake.
You can tell this scooter is high quality because of the sturdy design, bright LED lights on the deck and wheels, and the blue frame is covered with Marvel Spiderman graphics. The Spiderman insignia proudly adorns the steel frame of the handlebar. Additionally, the handlebar can be simply adjusted to the appropriate height for your little superhero without needing any equipment.
Pros
The scooter is lightweight and portable.

Switch between the 74- and 80-centimeter height adjustment of the handlebar.

Space Saving Folding Design

Economically priced.
Cons
Children with small heights will have trouble balancing the scooter.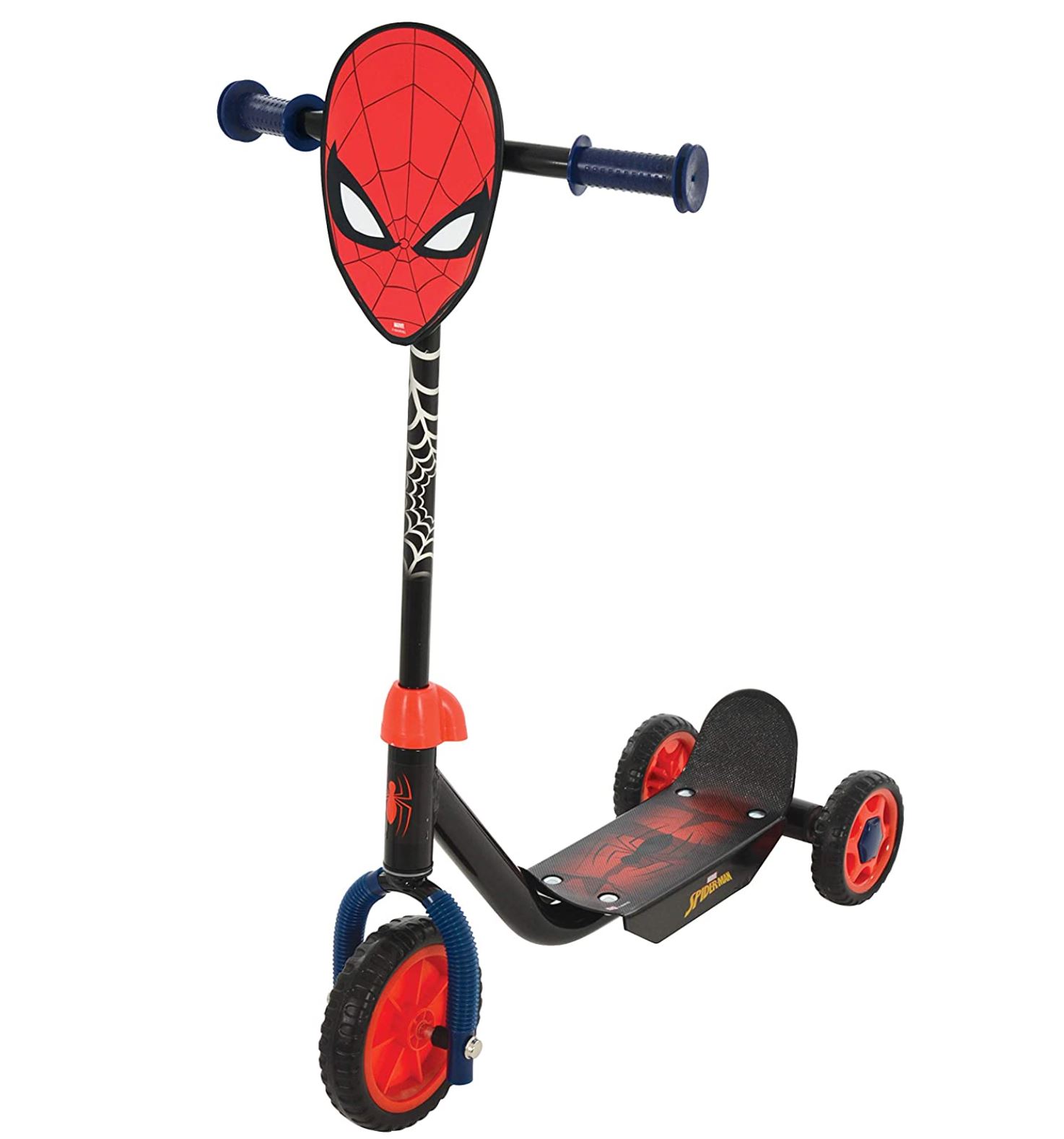 The Spiderman M004008 Tri-Scooter is ideal for toddlers and younger children ages 3 and up. The front wheels of three-wheeled scooters are wider than the rear wheels, making them easier to balance. They're a touch slower but give more steadiness; why do young kids need speed anyways?
The Spiderman M004008 Tri-Scooter is great as a first scooter for young children who will be unable to balance a two-wheeled scooter. 
The broad, completely printed footplate is nonslip to prevent the child from slipping about, and the rounded edges protect their tender ankles. The ergonomically shaped hand grips and height-adjustable handlebars ensure that your child will be completely at ease when riding. It has three wheels for stability and puncture-resistant smooth EVA tires for a comfortable ride.
The Spidey head in between the handlebars will make sure your child is the coolest kid on the block! It is a very attractive design, with spider graphics on the base plate with a 'Spiderman' logo on the side. The tri-scooter is black and red themed with a spider web design on the steel frame of the tube.
The Deluxe Tri-Scooter incorporates safety features, including fork covers, rear axle wheel coverings, and a clamp cover to ensure that children's fingers are safe at all times.
Pros
A great first scooter for young children.

Suitable for children aged three and up.

Smooth EVA tires.

Great hand grip and height adjustable.
Cons
It will be difficult for the child to use it once they reach adolescence.

The scooter is very slow.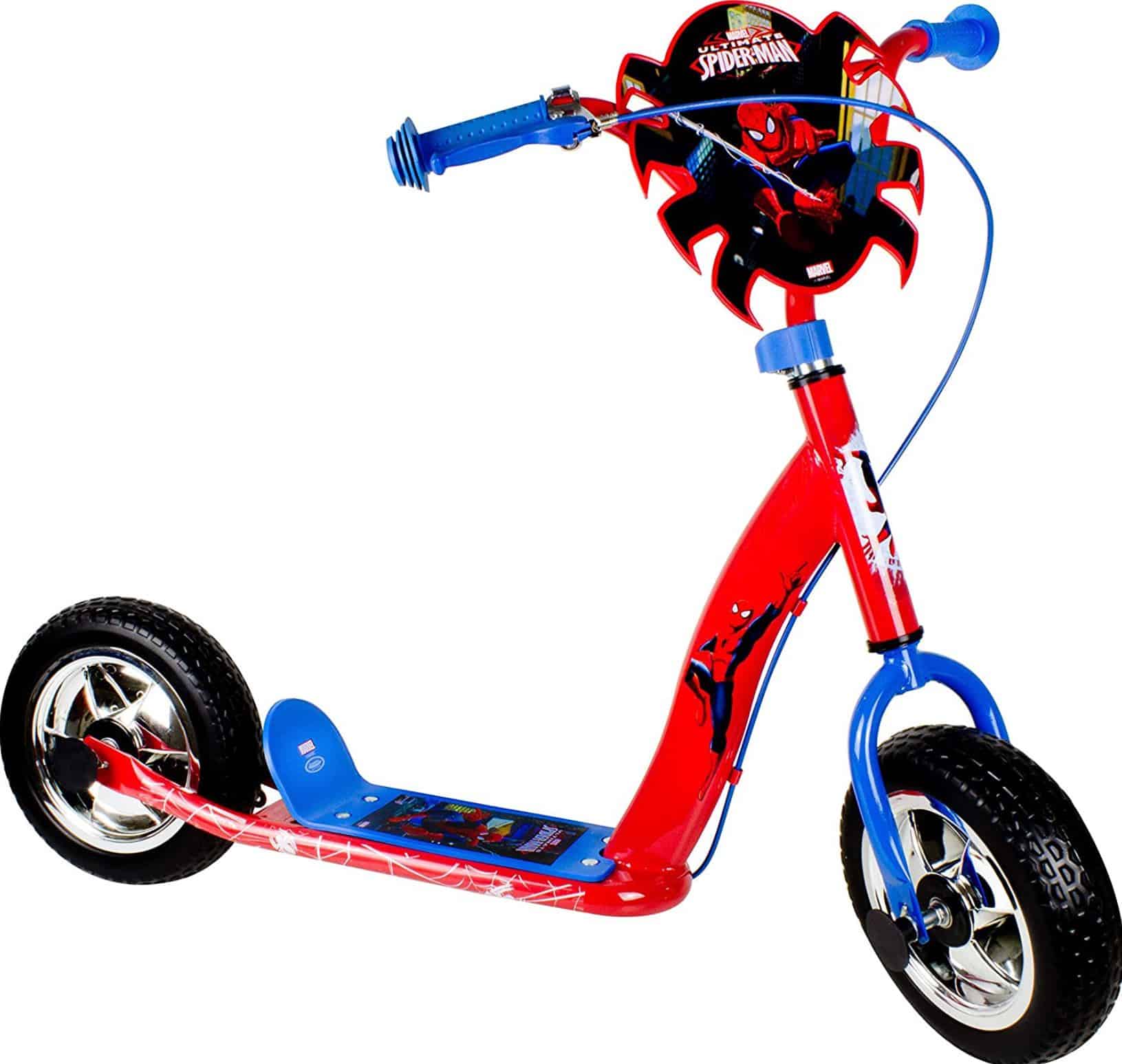 The Amazing Spider-Man 10-inch Scooter is one of the priciest on the list, but I think it's worth it since it's the only one that can handle all the rough riding a child can do.
With its extremely large and heavy-duty foam wheels; children can scoot on uneven grounds and rough terrain with ease. While the price and weight might pose a drawback for many buyers; the durability of this scooter completely makes up for the price and weight.
Talking about the style and Spidey aesthetics, this scooter has a cool spider-shaped insignia on the handlebars, and the mostly-black frame has dashes of blue and red for a stylish contrast. 
Everything is Spiderman-themed, and the scooter is equipped with high-quality wire brakes to stop it immediately when need be. The huge tires make for a very smooth ride, but handling can be difficult for smaller children.
Pros
Huge tires for off-road scooting.

Wire braking to immediately stop the scooter.

Heavily Spiderman-themed with great aesthetics of red and blue.

Extremely durable.
Cons
Very expensive.

Handling might be difficult for small children.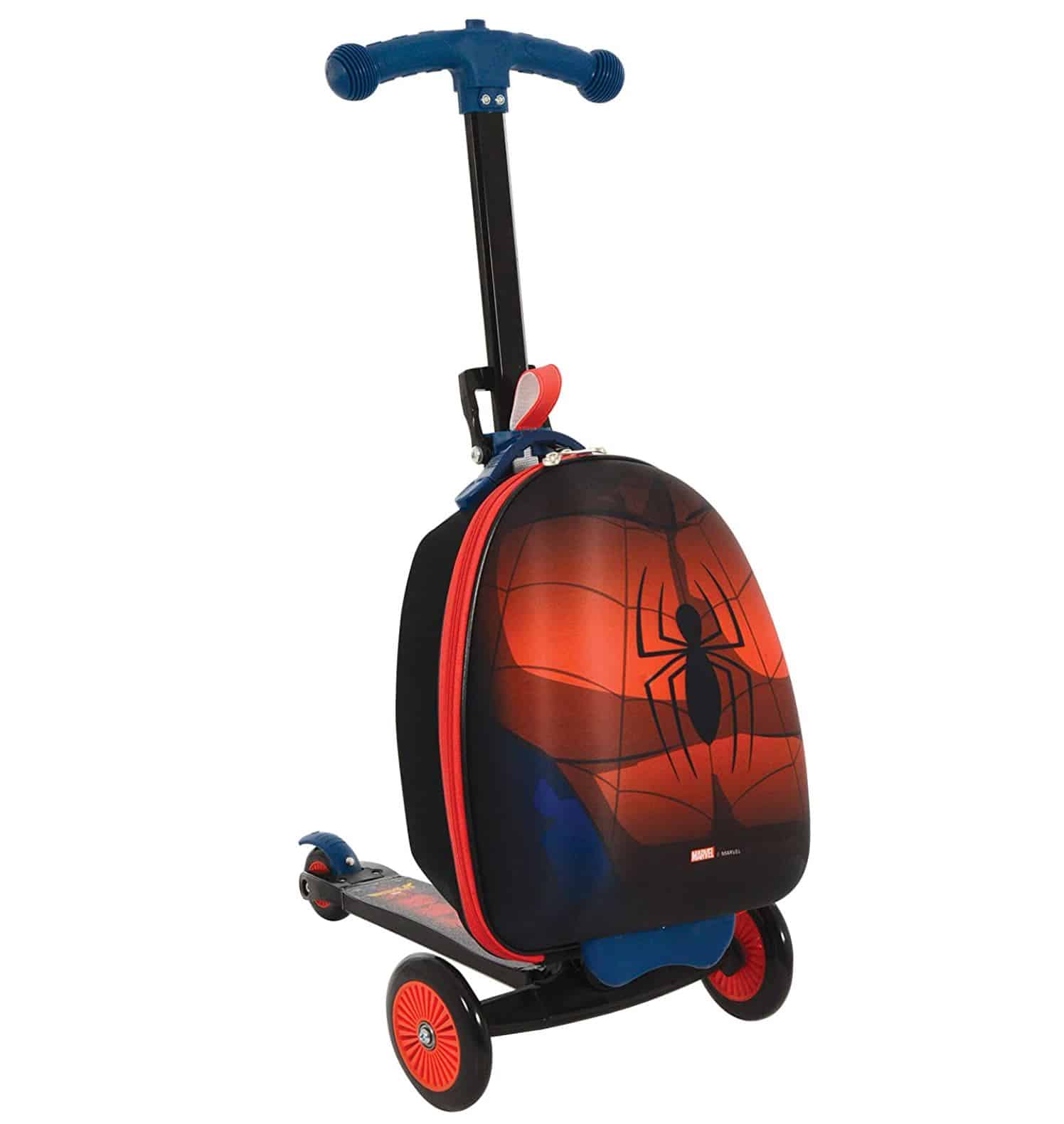 The Spiderman Scooting suitcase is a fun scooter that doubles as a sturdy hard rolling suitcase.
A telescopic and adjustable aluminum handle on the Spiderman Scooter Suitcase ensures that your youngster can always find the perfect height. The handle is made of strong metal, so it won't break easily.
The Spiderman theme is minimalistic, with a Navy, Black, and Red theme. You don't see Spiderman anywhere on the scooter, but the Spider logo on the front suitcase and the base makes for a really cool Spiderman scooter.
A suitcase scooter is a fun addition to your family's next trip, whether for navigating large airports and train stations after the stroller time has passed or for cruising the streets of a new city with a few of your kids' essentials for the day.
The scooter is extremely durable, so you can make it your travel companion on your next trip without a worry of it breaking down and ruining your trip. The tires are sturdy and it's a fun way to make your child carry their own stuff instead of you hauling their luggage on a trip.
Pros
Convenient, portable, and has utility.

The child will be able to handle their own luggage.

Great for traveling.

Self-balancing.

Made of sturdy material.
Cons
Very expensive.

The suitcase can be an inconvenience for the rider.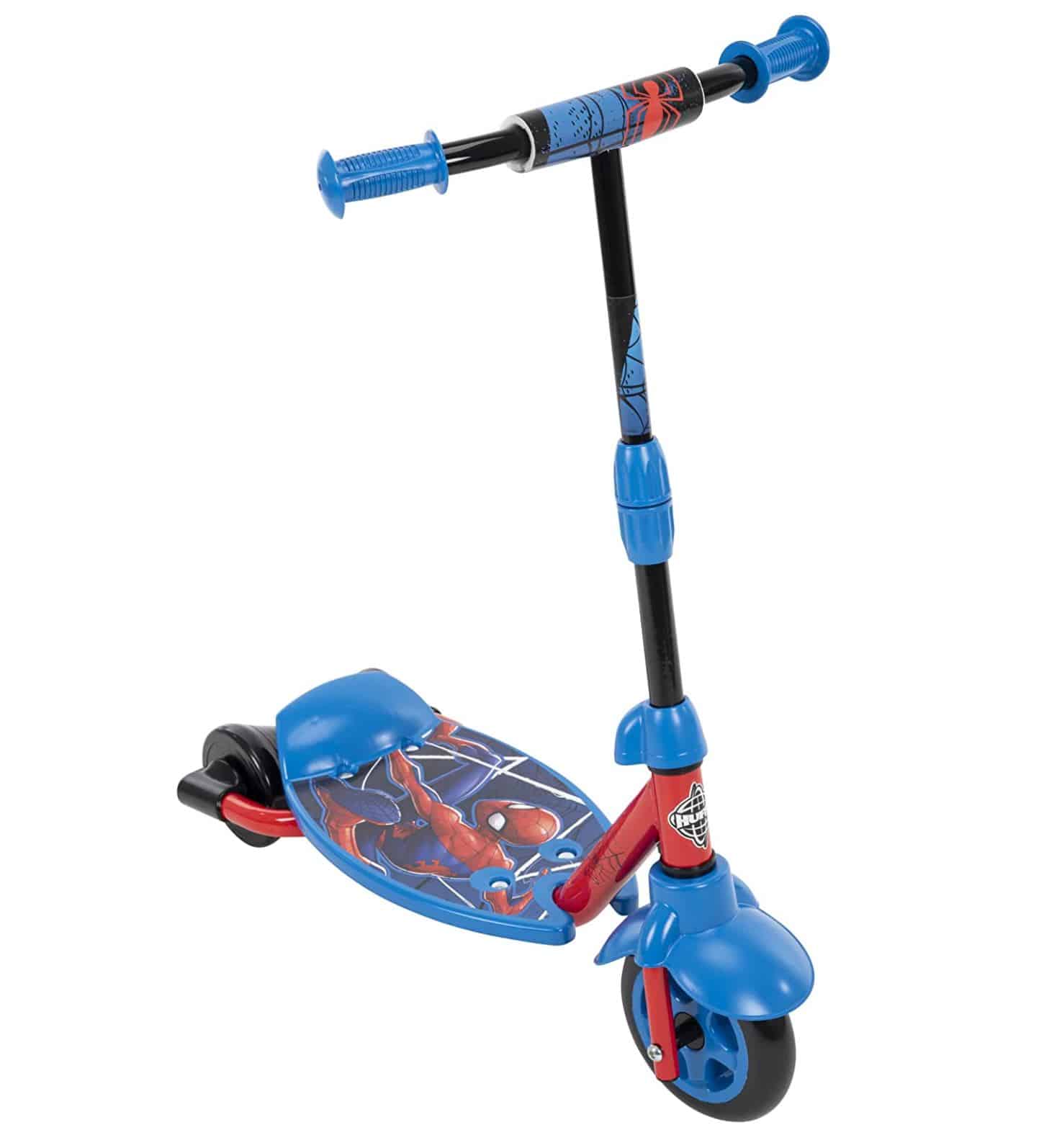 The Huffy Kids Preschool Scooter is aimed at small children. Scooters are an enjoyable mode of transportation and physical activity for children, and all the better if they are Spiderman-themed.
This scooter is designed for children aged 3 and up to enjoy the scooting experience – Spiderman style! Unlike scooters designed for older kids, this one has three wheels for stability; hence it is self-balancing which will prevent your child from falling over.
Young riders can practice their balance and coordination on this three-wheeled scooter before upgrading to a traditional bicycle or a two-wheeled scooter. There's a basket on the grips, and the lid is made of spiderwebs, making it a great scooter to ride during Halloween for trick or treating!
Pros
Three wheels to help children in balancing.

A basket on the handlebars for carrying stuff.

It has a large, non-slip base.

Economically priced.
Cons
Children will quickly outgrow this scooter.
FAQs
Question: Are adjustable-height scooters better?
Answer: Yes! If you want a comfortable level of control, the handlebars should be set at roughly waist level. 
Adjustable scooters with a "T-bar" that can slide up and down may be useful since children grow by 3″ to 4″ per year between the ages of 2 and 5 and by around 2″ per year after that. The handlebars should be adjustable so the scooter may grow with the child rather than the parent. 
Choose a scooter with adjustable handlebars so your kid may start off at a comfortable height and go up as they become taller. 
Question: Which is Better – a Scooter with Two or Three Wheels?
Answer: A three-wheeled scooter, like a tricycle or a bike with training wheels, is a better option for young children and individuals who have never ridden a scooter or bike before; a two-wheeled scooter needs the rider to shift body weight for turning, which is why a two-wheeled scooter is ideal for older kids and young adults.
Question: Are Scooters safe?
Answer: The truth is that there is always a chance of injury while using any kind of ride-on toy. 
A fall on a hard surface from a scooter can cause fractures or bruises. However, it's worth noting that scooters are, by far, the most popular ride-on toy, and youngsters often spend more time on them than any other vehicle. 
Wearing shoulder and knee pads and a helmet will help a child avoid serious injuries in case of falling off a scooter.
Conclusion – Best Spiderman-Themed Scooters
Scooters are amazing rides that make transporting from one place to another incredibly fun! I remember riding my first scooter, which helped me easily transition to riding a bike.
What's better than a traditional scooter? A Spiderman-themed scooter, of course! While many kinds of scooters are available on the market, I have made sure to single out some of the best Spiderman-themed scooters for you to give your child this holiday season!
You must remember to purchase safety equipment as well with the scooter as well, because safety is the number 1 priority. You can find a Spiderman-themed helmet to go with your child's Spiderman-themed scooter to make the coolest combination!
I hope you found reading this post incredibly fun and that you single out one of these scooters for your little one! 
Check out some of the most amazing Spiderman articles below (pun intended):